If a vehicle has to travel both on and off-road, it should have top-notch quality all-terrain tires. And both of these all-terrain tires are one of the best options to look out for. But one of them offers better off road experience and the other, on-road.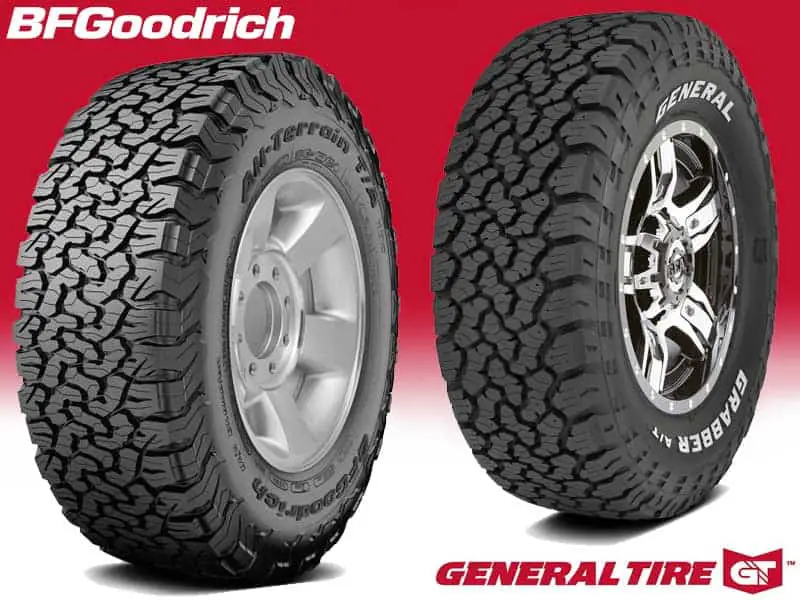 Let's find out which one of these is the most suitable choice according to your needs.
Comparing BFG KO2 and General Grabber ATX Tread Pattern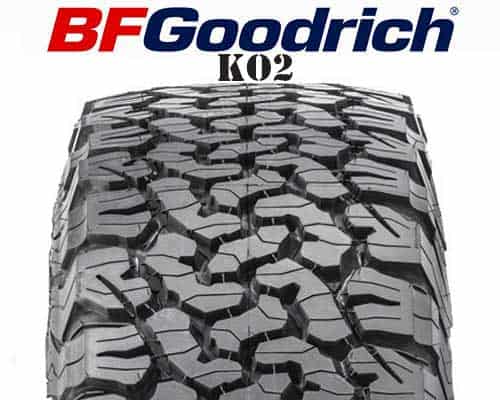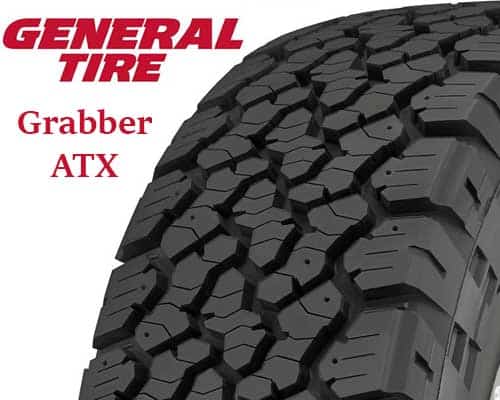 BFGoodrich continuously produces tires that satisfy its customers in all types of terrains, and KO2 is one of its outcomes. KO2 is an amazingly designed tire. It has small but deep grooves that help it to produce high-grade traction both on and off-road. The stunning tread design enables the vehicle to have a stable grip, and the ride is smoother.
On the other hand…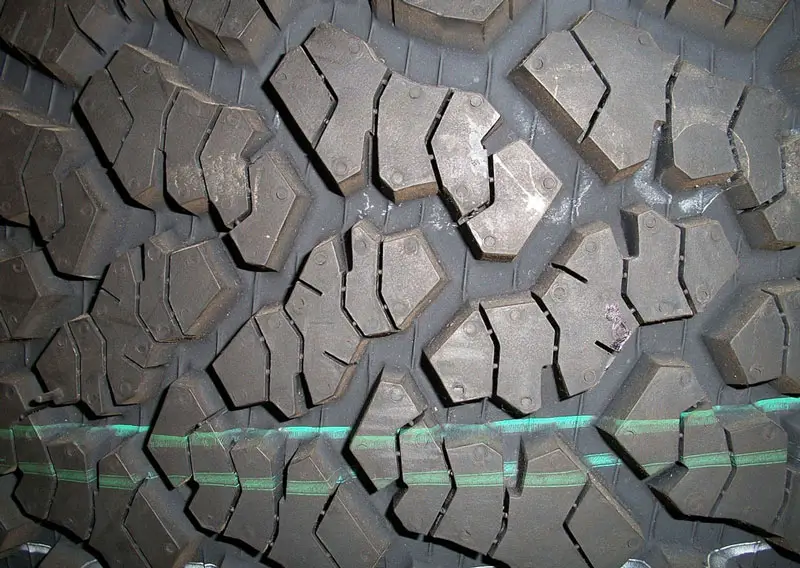 General Grabber ATX is also a great tire. It has large but closer tread blocks as compared to KO2. The grooves are thinner though deep to maintain the highest level of traction in sandy, dirty or wet grounds. The material used to make Grabber ATX is astounding; it is the hardest possible tire, making it more suitable for harsh beds.
Traction Comparison
If we talk about traction on the highways, then General Grabber is the winner as it has smaller incisions compared to KO2, and also, the blocks are smaller, so more of the tire is in contact with the ground. As a result, the traction is better.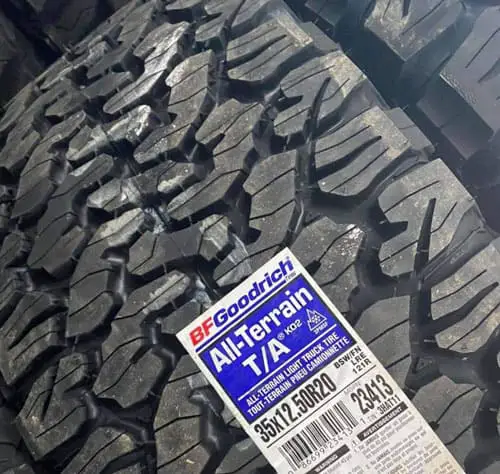 KO2 is also good on highways as it also has more minor grooves and fewer gaps in between.
While off-roading, KO2 is better as it has larger grooves that help the tire grip rocks and muddy areas as nothing can get stuck in between, and the movement keeps going. The shallow and deep grooves let the sand and water pass, and the tire always remain on the ground producing more traction. General Grabber ATX also provides a good experience as it also has deep grooves to allow particles to pass from in between, helping the tire keep going.
Comfort Comparison
The sleek design of BFGoodrich KO2 makes the ride comfortable. It has bigger spaces between the blocks than General Grabber ATX. They make the ride smoother as it feels like a lesser inflated tire. The tire works as a suspension sucking most of the jerks on its own.
Ride with Grabber ATX is also good but not as comfortable as on KO2. Grabber ATX is made up of tough and strong material, so due to its hardness, it does not feels soft. Moreover, it has tiny grooves making the tire even harder.
Off-Road Comparison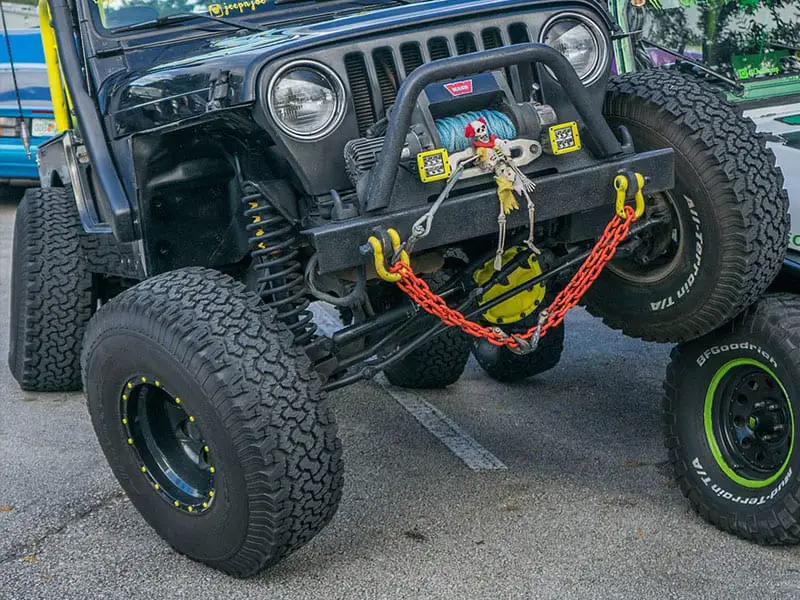 An all-terrain tire can be used for off-roading, but if most of your use is on rough terrains, consider buying any mud-terrain tires. All-terrain tires should only be used thirty percent for off-roading, and the rest of their journey should be on the road.
Rock
Tires with more prominent grooves and rigid material perform well while off-roading. KO2 has bigger tracks compared to General Grabber ATX, so it is considered better. Big grooves allow the tire to have more grip as the gaps between blocks tend to bite the rocks; therefore, the vehicle keeps moving with a sturdy grip.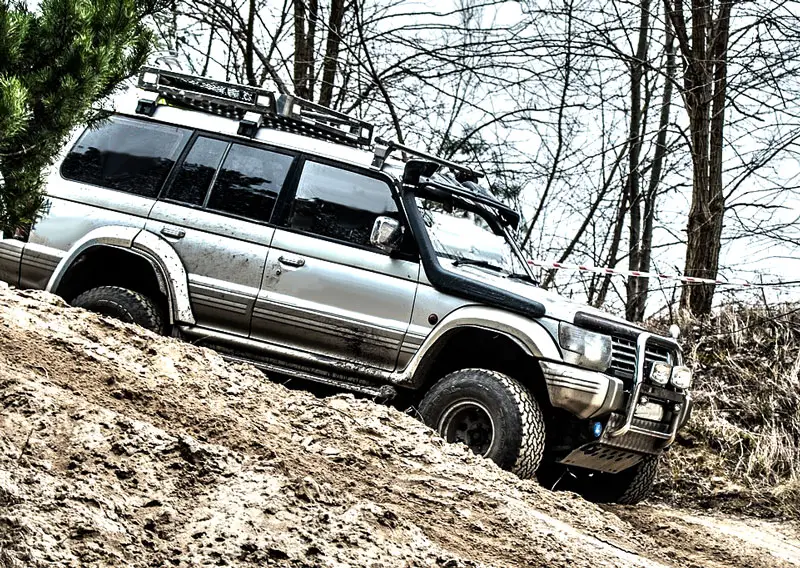 Snow
KO2 has extensive and deep grooves that help while moving on the snowy ground. The deep grooves let the snow fill them, and the tire always remains in contact with the surface with a solid grip with a good level of acceleration. Grabber ATX also has deep grooves to allow snow and water to fit in between, keeping the momentum going.
Durability and Treadwear
In terms of durability, there is no competitor of general grabber ATX. It is made with very tough material that will never disappoint its owner. Grabber ATX is created using unique technology; all of its components are powerful, that's why they last longer than many other tires, even if used in harsh terrains.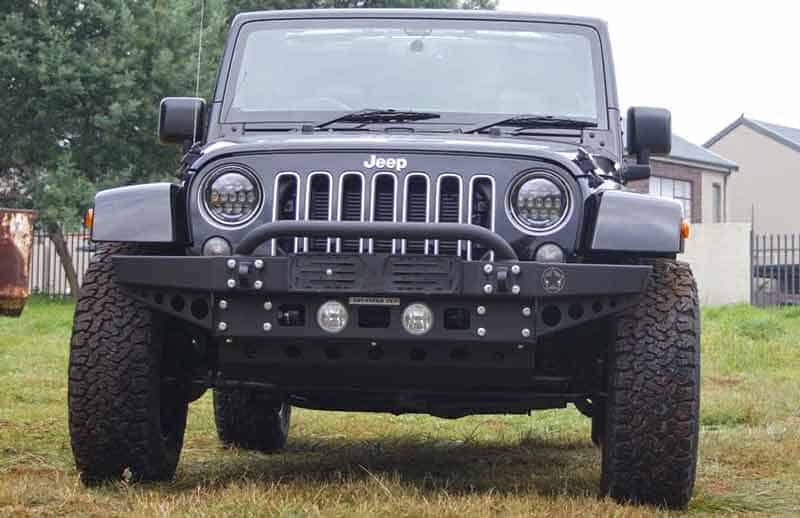 BFGoodrich KO2 is also a durable tire, and it has a long-lasting tread life. BFGoodrich has made this tire after years of experiments, and as a result, a stable, stiff, and durable tire were produced, known as KO2.
Noise Level
While moving on highways, both of these tires are good to go. KO2 and Grabber ATX both perform well on the road. Grabber ATX is slightly louder than KO2 as it has big grooves resulting in a more open area for airflow, simultaneously producing more noise. KO2, because of its more minor tracks and blocks sound, makes less noise than Grabber ATX. Although KO2 has less noise, you can still choose Grabber ATX as well cause there is no significant difference in terms of loudness.
Looks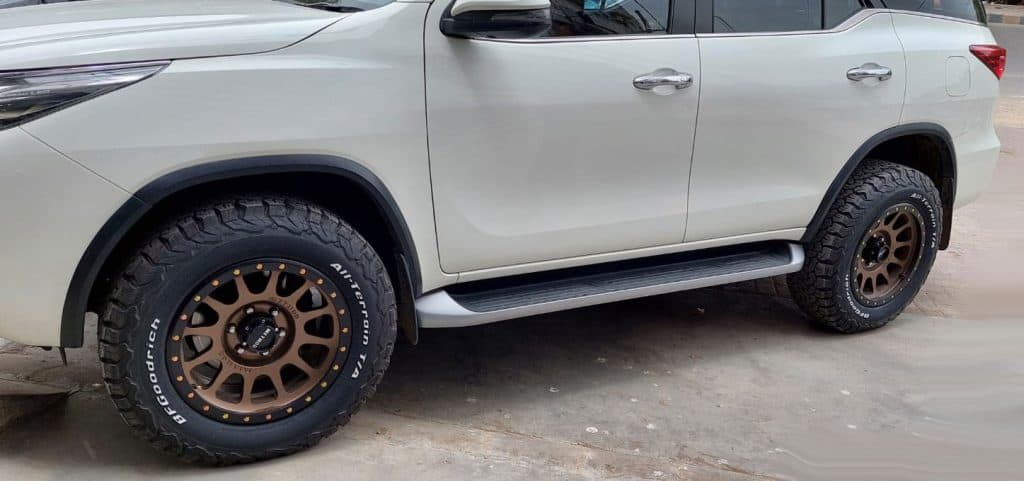 KO2 has smaller blocks and grooves, and it is less thick compared to general grabber ATX. So because of its small size, this tire gives a more innovative look, and your vehicle becomes sophisticated and beautiful.
General Grabber ATX is a big tire and thicker than KO2. Its grooves and blocks are also more extensive. Overall it provides more of an aggressive look. Your vehicle becomes more attractive to people around it because of notable and dynamic ATX tires.
It entirely depends upon your taste; if you want a smarter look, go for KO2, but if you want your vehicle to look different, then you should probably buy Grabber ATX.
Customer Evaluation
Every product is best known by the review of its users. And the customers of KO2 seem very much satisfied by its on and off-road performance. KO2 performed well on rocky and slippery grounds, and it also gave a quiet and comfortable ride on highways.
General Grabber ATX was also a good performer, according to the riders. It provided terrific traction while off-roading, especially on sandy and snowy areas. The exciting fact about Grabber ATX is that most customers reported that they didn't even touch spare tires for driving more than 10000 miles with General Grabber ATX. It shows that this is a solid and durable tire.
Price
The price of General Grabber ATX and BFGoodrich KO2 is almost the same. KO2 needs to be changed after fifty to sixty thousand miles. And as told earlier, Grabber ATX is a highly durable tire, and this point is proven by the 50000 miles warranty policy of the company. These tires can last up to seventy thousand miles without any significant issues. You can choose any of these tires by looking at the stats.
Outline
Here is a summary for you so it can be easy for you to decide.
In terms of traction, both tires perform well. General Grabber is better in off-roading while KO2 is better on-road compared to each other.
KO2 is the more comfortable tire.
No tire can compete with General Grabber ATX in durability and tread life.
KO2 produces less noise, while Grabber ATX creates a bit more noise on highways.
Customers of both of these tires seem satisfied and recommend them to others.