A/T tires allow you to take your ride from the highway to a rocky, desert, mountainous, and marshy terrain without you having to worry about changing your tires. What allows them to do so is their peculiar tread design. Both Cooper and Bf Goodrich produces mid-range tires that last a while, along with giving you the performance you yearn for.
There are plenty of options for A/T tires in the market, but AT3 and KO2 are the closest to the top, given their price range. So, which one should you choose?
Comparing KO2 with Cooper AT3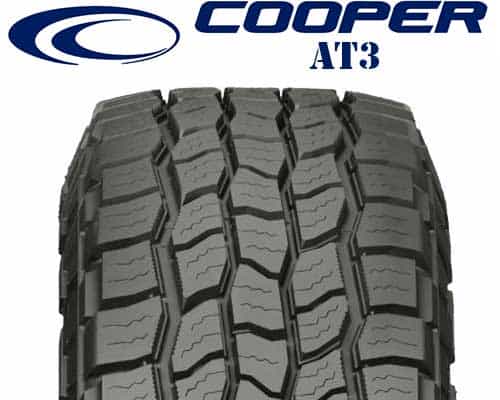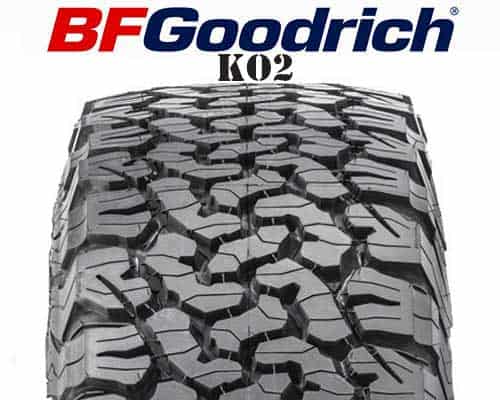 Both at3 and ko2 are the crown jewels of Cooper and BF Goodrich tires, respectively. Both manufacturers have addressed every possible chink in the armor to offer what's best. Even though At3 and ko2 are A/T tires, both harbor different technologies and perform differently on certain terrains. When it comes to traction, handling, and cornering, Cooper has awarded At3 with a rather aggressive tread. With adaptive traction, durable tread, snow grooves and saw tooth blocks edges, AT3 performs well under off-road conditions.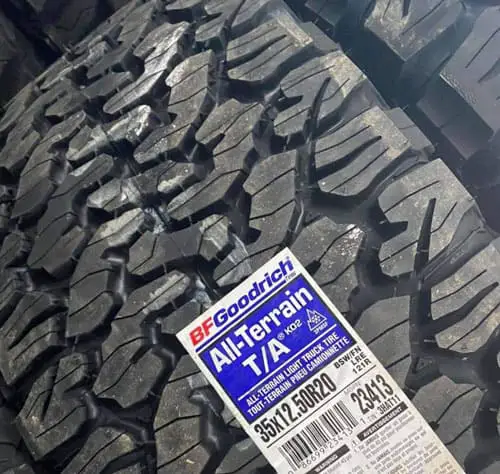 KO2, on the other hand, features 3D track sides, upper shoulder sidewall armor, and a serrated shoulder design to offer you exceptional off-road performance. AT3 takes the lead in dry and snow traction, whereas KO2 performed better in wet conditions.
It's quite normal to expect sacrifice of comfort to some extent when one chooses an A/T tire; At3 features the whispering grooves technology to reduce cabin noise, whereas KO2 uses no such technology. In terms of durability and tread life, we found KO2 to be superior to AT3. According to BF Goodrich, KO2 is the improved sequel of KO, which offers:
+ 10% improved in mud traction
+ 19% improved in snow traction
+ 20% in sidewall strength.
| | | |
| --- | --- | --- |
| TESTS | AT3 | KO2 |
| Dry traction | 31.13 m (80 km/h) | 35.02 m |
| Wet handling time | 62.9 sec | 58.7 sec |
| Snow traction | 25.5 m | 29.8 m |
| Float speed (hydroplane resistance) | 73.7 km/h | 77.2 km/h |
| Fuel economy | 22.24 mpg | 16.5 mpg |
| Treadwear warranty | 60,000 miles | 50,000 miles |
Overall Traction Comparison: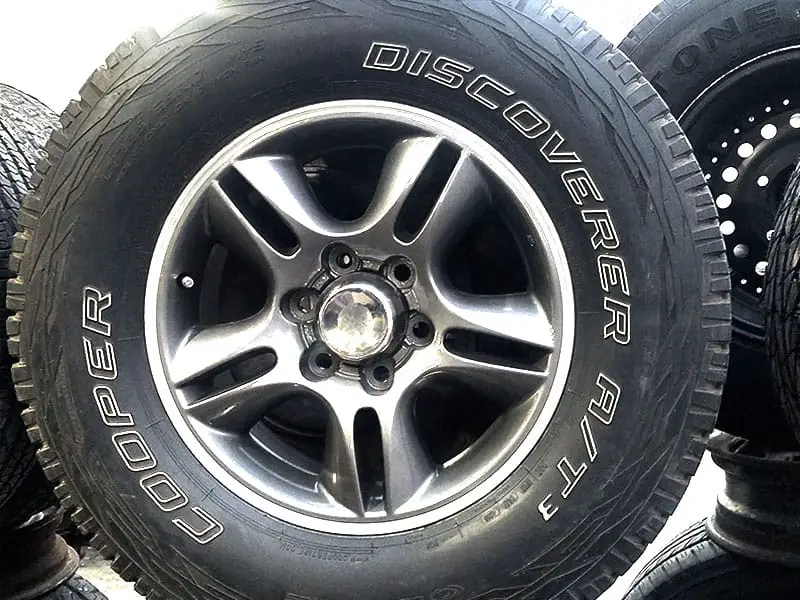 Providing sufficient traction is always the top priority of A/T tires. AT3 features the adaptive traction technology ™, which allows it to adapt to different kinds of dry terrains, be it asphalt, gravel, sand or highway. KO2, on the other hand, possesses the upper shoulder sidewall armor and a serrated shoulder design which allows the tire to maintain its shape on dry surfaces during cornering and high speeding driving. 
The shred resistant silica and durable tread technology allow AT3 to maintain its grip in wet conditions; the aggressive tread design also allows theAT3 to perform fairly in light Mud, giving it an edge. With 4 Aqua Vac ™ Channels, cooper discoverer AT3 prevents hydroplaning by rapid evacuation of slush and water accumulated, thus giving you a safe ride without the risk of tailgating.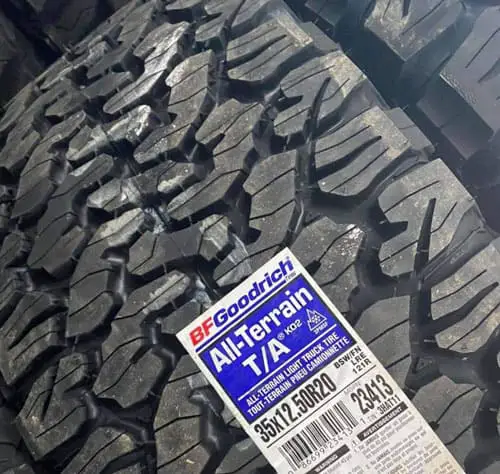 In Comparison, KO2 performs exceptionally well in Mud, given that it is an A/T tire. It features mud ejection tread technology which does not let any mud or debris get accumulated. Goodrich has also added raised bars, called mud-phobic bars, which aid in mud evacuation and not let mud stick to the tread. In KO2, we observed a slight loss of traction associated with hydroplane on standing water. 
As compared to KO2, AT3 performs exceptionally well in snow. AT3 features the snow groove technology, which allows snow to get stuck between the tread for additional cohesive force, giving better traction and handling on snow. It also features saw tooth block edges which provide more biting edges for grip on snow and ice. 
KO2, on the other hand, features 3D track sipes that function similar to AT3's snow groove technology. KO2 is awarded Three-Peak Mountain Snowflake. 
Although non-winter tires with the three-peak mountain snowflake (3PMSF) symbol have extra longitudinal snow traction above what all-season (M+S) tires that do not have the symbol can provide, under all extreme weather conditions, they can not equal the capacity of a real winter tire.
Comfort Comparison: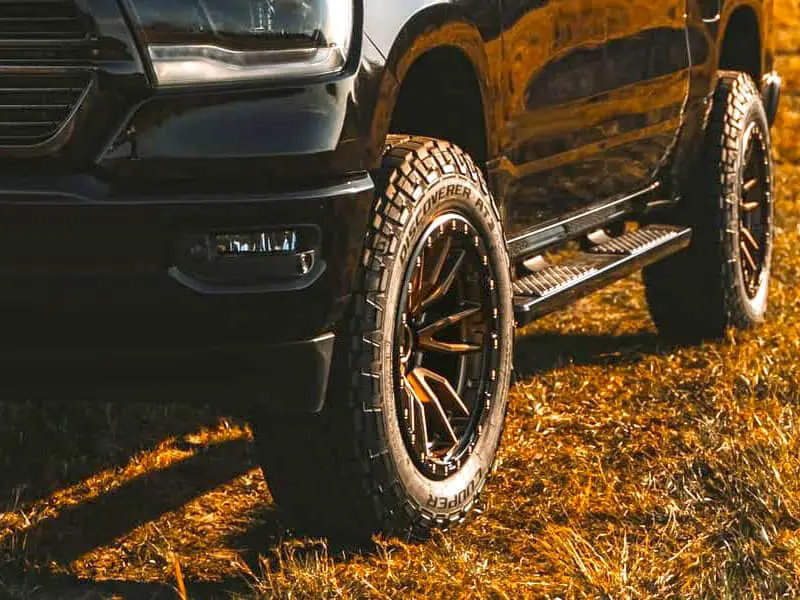 It's no secret that A/T tires sacrifice comfort to tackle different terrains and perform well. You can expect your A/T tire to be less comfortable than your normal highway or passenger tires.
AT3's tread design makes it a lot more civilized on the road when compared with KO2; it features the Whispering groove technology. Whispering grooves provide exceptional cabin noise reduction compared to KO2 under on-road conditions, but when you take them off-road for a spin, AT3s are not so quiet; they are like any other tire. AT3's rugged design makes it less of a suitor when it comes to a comfortable ride. We observed the ride to be quite rocky.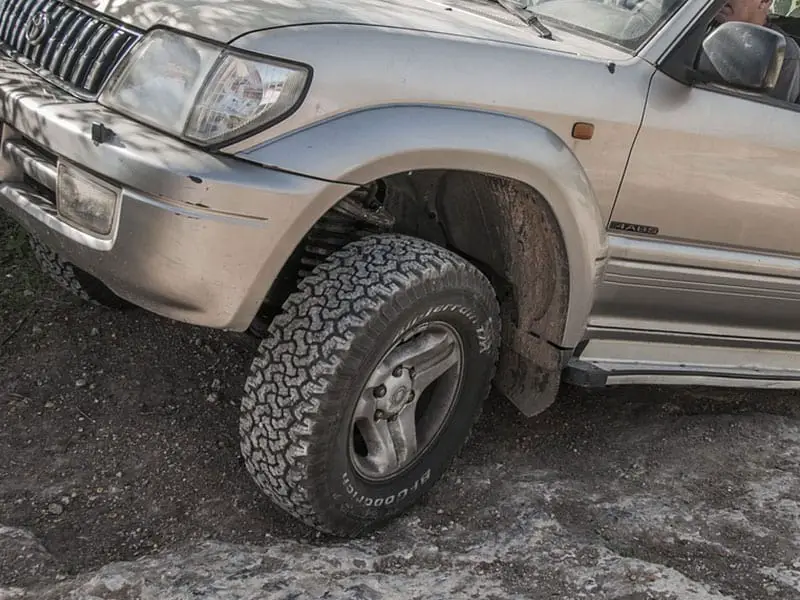 KO2, on the other hand, uses no technology for sound reduction yet offers a smoother and more comfortable ride compared to AT3s. BF Goodrich uses computer optimization to feature the interlocking tread design. Despite not having any appropriate innovation to reduce noise, we observed the KO2 be much quieter than AT3, along with providing a comfortable ride. Both AT3 and KO2 are more focused on performance rather than comfort.
Comparing OFF-Road Performance: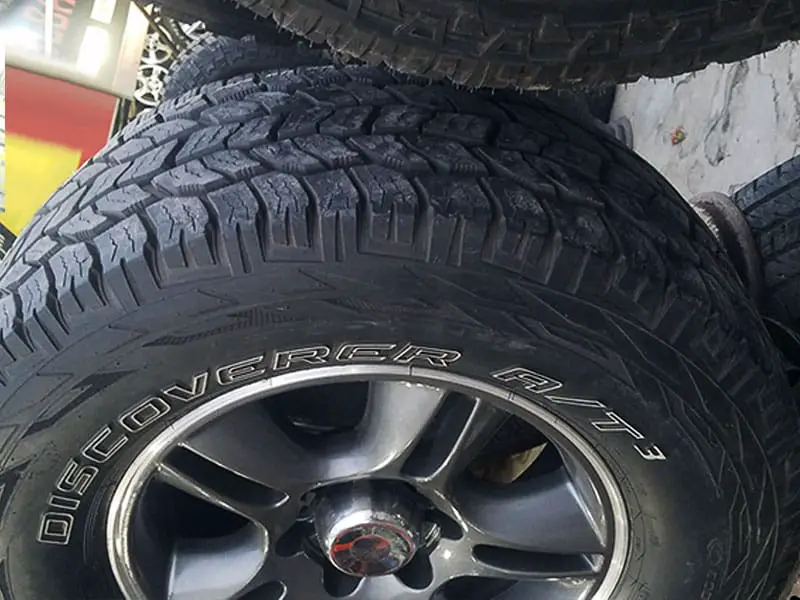 Both cooper and BF Goodrich have addressed the off-road performance of AT3 and KO2, respectively. AT3 features rugged traction shoulders that, apart from AT3's aggressive look, help your tire maintain its shape during off-road conditions to prevent your vehicle from wobbling. 
AT3 uses The Even Wear Arc Technology TM that is designed to match tire-to-road contact area pressure, maintaining uniformly spread tread wear without losing off-road traction. AT3XLT is optimized for MD performance, whereas KO2 is no less than an M/T tire.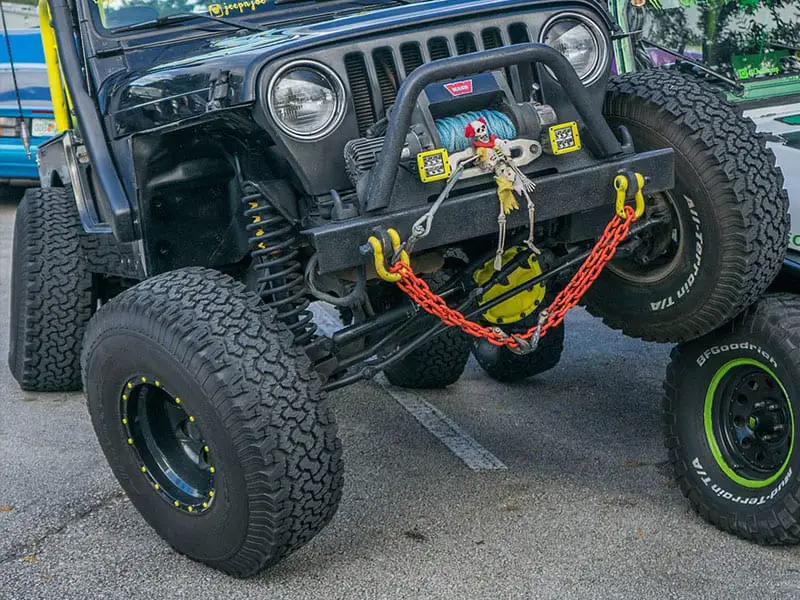 KO2 features aggressive and irregular tread designs that perform exceptionally well under off-road conditions. We found AT3 having a slight edge in terms of off-road performance as compared to KO2. 
Durability and Treadwear Comparison
A/T tires are prone to more wear than highway, street, Mud, winter or any other family of tires. Driving in off-road conditions is the main culprit here. Both Cooper and BF Goodrich have addressed this drawback and innovated various technologies to overcome it.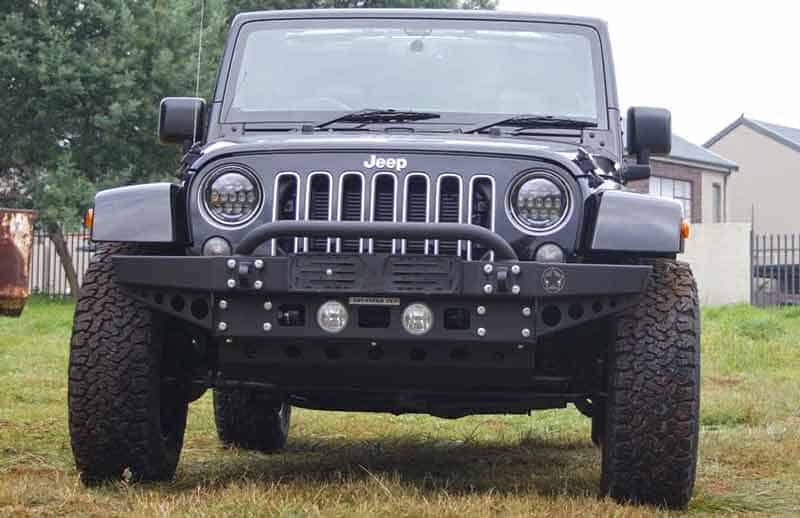 BF Goodrich claims that KO2 has 20% stronger sidewalls than its predecessor, BF Goodrich KO. It features a CoreGuard technology along with increased rubber thickness that prevents your tire from splitting and bruises. The Tri-Guard technology, twin steel belts reinforced by nylon, including Goodrich's polyester cord sidewall, allows your tire to be much more durable than At3.
The interlocking tread design distributes the stress on tires evenly, thus promoting even wear. 
In Comparison, AT3 features deeper treads in LT™ and XLT™ models combined with Durable Technology ™ along with next-generation silica compound, making it resistant to chips, cuts, and tears. As opposed to KO2, AT3 features Stone Ejectors. The stone ejection ledges in AT3 help remove the stones and pebbles stuck, whereas rugged traction shoulders in AT3 prevent punctures and abrasions.
Most tire companies don't offer a mileage warranty on treadwear, but BF Goodrich offers a mileage warranty of 50,000 miles and a 60-day satisfaction guarantee. Cooper, on the other hand, offers a 60,000 miles warranty and also a 60-day satisfaction guarantee.
Price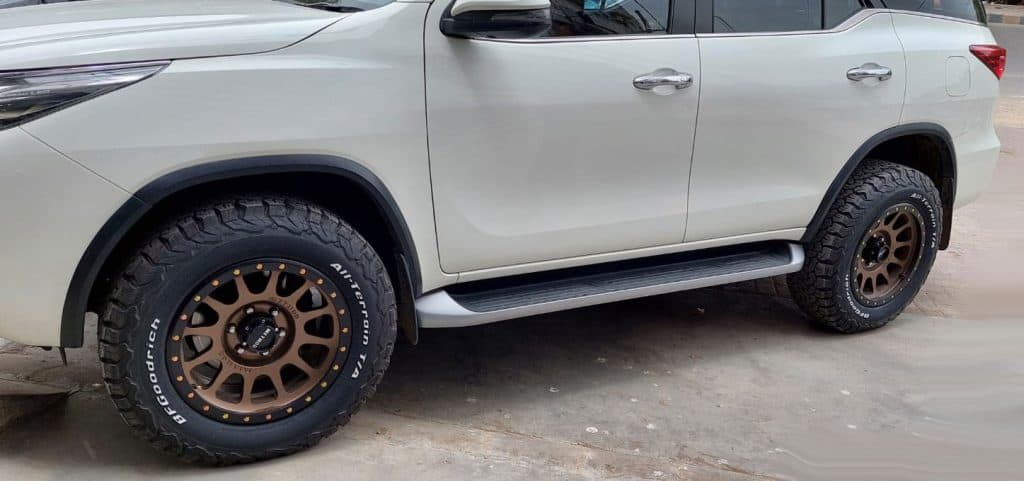 BF Goodrich KO2 are a bit expensive in comparison to AT3. Still, since Cooper and BF Goodrich are comparable in terms of quality, construction and performance, we think AT3 offers a better price. 
KO2 might give you a year or so above AT3 and are more comfortable than AT3. So maybe the price difference is justified. But if you're looking for a tire in your budget, Cooper Discoverer AT3 is your bet. 
Whats the verdict?
Upon testing and comparing those test results of both KO2 and AT3, we observed that AT3 held it's own better in dry and snowy conditions than KO2, whereas KO2 gave exceptional results in mud performance and deep water. However, we did observe sight loss of traction and grip to hydroplane in KO2 on standing water.
AT3, on the contrary, gave excellent hydroplane resistance. In terms of comfort and noise reduction, BF Goodrich KO2 has the edge, both tires performed exceptionally well under off-road conditions, and KO2 took the lead in tread wear and durability.