All-season tires are an excellent choice for drivers who want one set of tires that can handle all seasons. Most use these tires as a compromise—not something that is designed specifically for any one thing. They are designed to handle various weather conditions, including snow, ice, and rain. And these tires feature a flexible tread to conform to wet or dry mud for snow.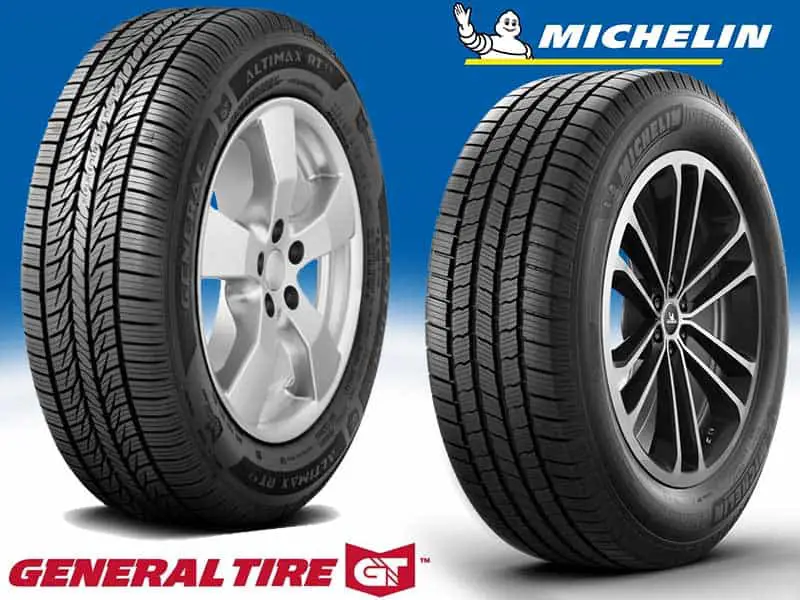 For individuals who don't want to change their tires often, all-season tires are a perfect choice.
With the swarm of all-season tires in the market, choosing the right tire can be a bit daunting, so, here, we shall be comparing two signature tires from two giants.
Comparing General Altimax RT43 and Michelin Defender LTX M/S
Michelin Defender LTX MS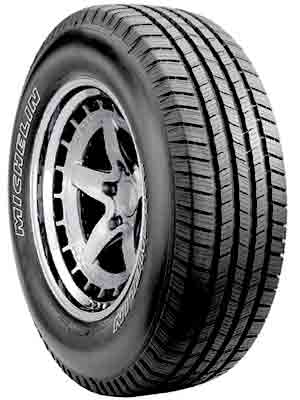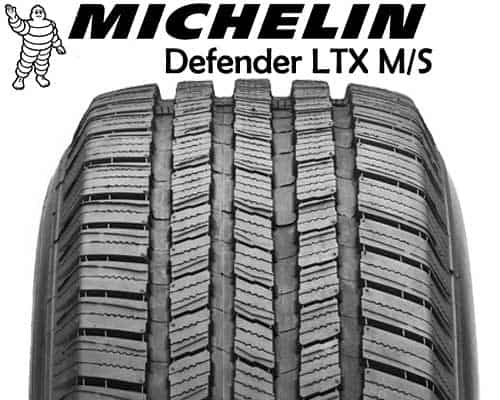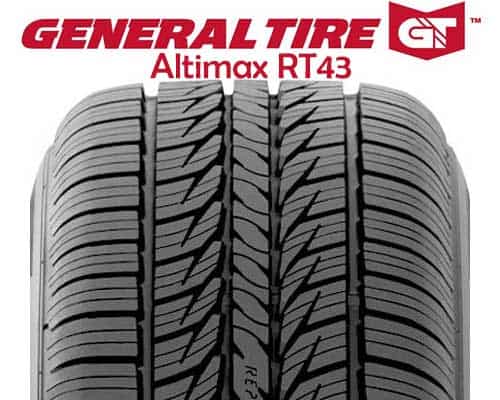 Both General Altimax RT43 and Michelin Defender LTX M/S are all-season tires designed to combine a quiet, comfortable ride with year-round traction even in light snow. 
Michelin Defender is M+S awarded, making it suitable for all kinds of seasons along with light mud and snow. The tread pattern features a basic tread design with four wide circumferential grooves and open shoulders for enhanced wet performance. The maxtouch construction design is incorporated for better durability, handing, and lower rolling resistance, making this tire an eco-friendly option. 
The Altimax RT43 features a generic all-season tread design, made with twin cushioned silica, harboring four wide circumferential grooves along with  peak antislip sipe design. It offers excellent wet performance. Both tires, despite not being snow tires, offer a comfortable ad safe ride o light snow as well as ice. 
By now, you must've noticed that both tires feature a rather subtle tread design, that is because all-season address comfort, ride quality, and noise reduction as well—the more aggressive the tread, the lesser the luxury.
Traction comparison:
Defender LTX M/S is designed to be better and more robust than its predecessor. It features an asymmetric tread design made with stable, independent tread blocks, offering you one of the best traction, control, and handling an all-season tire could provide. The high-density 3D active sipes aid in providing admirable wet as well as snow performance along with the dry performance.  
Altimax RT43, on the other hand, utilizes a high-density all-season compound underlined by a twin cushioned high silica tread compound, which, along with providing a comfortable ride on dry pavements, also performs well on wet surfaces. 
In terms of traction and hydroplane resistance, RT43 has the edge. Michelin has added 4 Wide circumferential grooves, open shoulder lugs, and numerous lateral grooves to cope with the risk of hydroplane. But Altimax RT43, on the other hand, features General's peak antislip sipe design technology, combined with four wide circumferential grooves, which provides this tire with signature wet performance.
The extra siping in the tread of Altimax makes it a perfect match for light snow. Upon comparison, we observed that both tires performed well on light snow and ice.
Even though both the tires performed well on snow, none of these are branded Snow tires and have not been awarded the 3MPSF. (Snow Rating)
Durability and Treadwear:
All-season tires are built to last, and neither of the tires disappoints in this regard. 
Both Michelin and General have addressed the durability of LTX M/S and Altimax RT43 with such fervor that it is nearly impossible to choose which one holds it is own better.
LTX M/S features Michelin's MaxTouch Construction design which is solely designed to distribute the weight load to promote even wear of the tire. It distributes the forces of cornering, speeding, and handling evenly throughout the tread, thus increasing the tire's tread life. 
RT 43, on the other hand, features stabilTREAD ™ technology. It has a more significant and flatter footprint which increases the contact patch with the road, thus increasing the average tread life of the tire. It utilizes features visual alignment indicators to evaluate when your tire is misaligned, extending the tread life. General has added replacement tire monitors in Altimax RT43, which lets the user know when it is time for tire replacement, providing safekeeping from any unfavorable events.
Furthermore, LTX M/S features a twin steel belt design incorporated within its tread to provide the desired strength required for carrying heavy loads. Defender is made with Michelin's Evertread compound, which is one of the strongest and most durable tread compounds made by Michelin. 
Internally, Altiamax features a low surface abrasion technology which decreases the stress on the tread, thus promoting even wear. The internal construction of two steel belts covered by a layer of spirally-wrapped polyamide stabilizes the tread for heavy loads.  
LTX M/S comes with a treadwear warranty of 75,000 miles on speed rating T and H and a treadwear warranty of 50,000 miles on R-rated tires. In contrast, Altimax RT43 also offers a 75,000 miles treadwear warranty along with a 45-day trial warranty, which enables you to exchange your tires free of cost.
Comfort and noise reduction:
Unlike any other family of tires, all-season tires pay a lot of attention to the tire's noise reduction and comfort aspects. 
LTX M/S is made with Michelin's Maxtouch technology that maximizes the contact patch with the road, making this tire considerably quiet compared to its predecessor M/S2. Even though LTX M/S has no technology specifically for noise reduction, we still found it to be pretty decent on roads as well as uneven pavements. 
Altimax RT43, on the other hand, features an asymmetrical tread design along with independent tread blocks that make your ride smooth and comfortable. The continuous center rib incorporates an acoustic modulation technology that absorbs the excess sound waves and vibration providing better ride quality and a much quieter ride as compared to Defender LTX M/S. 
Altimax features an internal structure of twin steel belts wrapped by a polyamide coating for enhanced handling, whereas the polyester cord body promotes enhanced ride quality. 
The maxtouch technology is also responsible for lowering the rolling resistance of LTX M/S, which in turn allows you to save up to 65 gallons of fuel over life compared to other leading all-season tires and Altimax RT43. 
Cost comparison:
We observed that both Altimax RT43 and LTX M/S performed well, but we found Michelin Defender LTX M/S to be pretty expensive in terms of price. Michelin being a premium tires brand, is more expensive than General, but given the performance comparison between Altimax and Defender, we deem Defender to be overpriced.
Final thoughts:
We compared both tires under our standards, and we observed that:
Defender had the edge in terms of dry traction, handling, cornering, and overall dry performance. It performed marvelously on dry terrain whereAltimax lacked a bit. 
Altimax RT43 took the lead in terms of wet performance and hydroplane resistance. Even though both the tires use similar technologies, the tread design of Altimax held better in wet conditions than Defender. We also observed some instances of tailgating associated with Michelin's Defender.
Neither of the tires is 3MPSF rated yet performed well on snow. 
General Altimax RT43 holds a rather tight edge in terms of ride quality and noise reduction.
We found Michelin Defender to be more durable than General Altimax.