Choosing the right tire in order to upgrade your motorcycle's performance is the hard part and why it shouldn't be? After all, tires are one who gets the most beating and takes care of all dirty and tough work.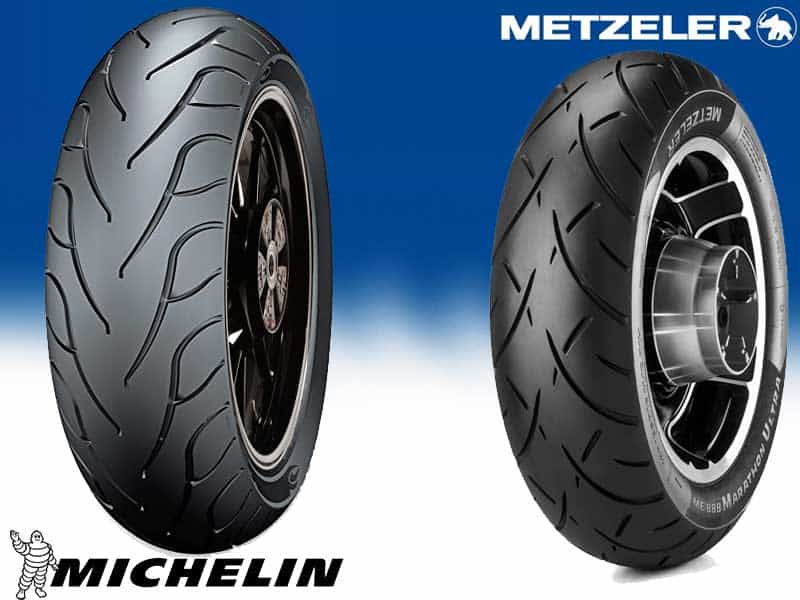 Metzeler Company is making quality tires for a long time. They provide a number of options to motorcycle enthusiasts. Their tires prove to be a power pack due to their sleek performance. One of their most wanted tires from the ME88 series is the ME888 marathon ultra which effortlessly replaced ME880 due to its top-notch performance. 
Michelin is a French tire company known for its various popular products such as space shuttles, automobiles tires etc. Michelin commander 2 from the commander series is quite in-demand and fantastic tire from the company. This tire specifically fits cruiser motorcycles. 
Both tires have distinguished specialties and amazing features to offer. Let's dive deep in order to understand better the features and performance both tires offer.  
Comparing Michelin Commander 2 with Metzeler ME888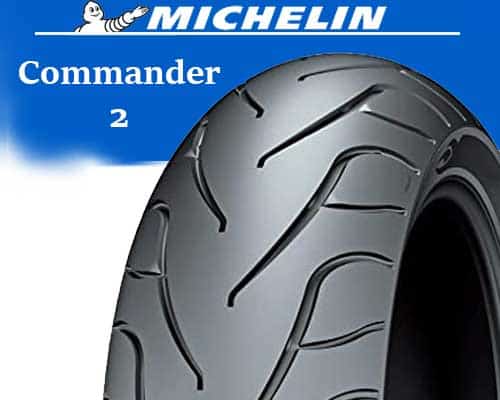 Metzeler ME888 and Michelin Commander 2 both are fantastic options for motorcyclists due to their longevity, quality and boosting on-road performance. Both tires are known to be great options in terms of tire life and stability. Metzeler ME88 gives a robust performance in both dry and wet conditions. Metzeler ME888 offers great resistance to hydroplaning, which causes improved water dispersal in wet conditions. It features a new design that promises great stability and smooth handling, regardless of weather conditions. 
Michelin Commander 2 is well suited to almost every type of cruiser. It outshines its competition due to its longevity as it can last up to 3000 miles. The addition of rubber material with non-aromatic oil contributes to extra mileage and better performance of Michelin Commander 2. It also offers excellent stability due to less weight design and minimized centrifugal distortion.  The flame effect tread pattern is a promising feature with a lot to offer.
Traction Comparison
Metzeler ME888 brought innovative variation in the tire contact patch as compared to Metzeler ME880.  The structure has an increased curvature, multi-radius design and rounded sidewalls. These works to make a wider footprint on the road along with increased mileage as the rubber comes more in contact with the road. The stress on particular tire points is decreased due to the increased footprint on the road which ultimately assists in better grip and increased traction. The angles of the tread pattern change along with designed grooves. This helps the tire to put even stress on different tire point and make the tires wear quite well.
Michelin Commander 2 features lengthwise tread cuts on its tread which helps to cut through the water, resulting in magnificent grip on wet surfaces. The longitudinal tread pattern performs great water evacuation. There are load-bearing treads in the centre of the contact area of the tire that takes rubber out of the contact patch. Hence, contributes to improved traction in challenging terrains.
Comfort Comparison
When it comes to stability and maneuverability, Michelin Commander 2 mark itself distinguished due to Michelin Amplified Density Technology. Under this technology, 90 thread density piles are used in order to increase the rigidity of tire casings. The tough tire casing enables the tire to be more stable with precise handling. The rear tire of Michelin Commander 2 features aramid fibers plies which offers resistance and improve overall stability by reducing weight and minimizing centrifugal distortion.  
On the other hand, the internal structure and design of Metzeler ME888 coupled with distinct groove geometry increases overall stability with less wear and tear. The wider footprint adheres well to the surface and provides maximum comfort. 
Off-road Performance Comparison
Premium quality materials are used in the making of both Metzeler ME888 and Michelin Commander 2. Therefore, the performance is unmatched both off-road and on-road. Both tires perform exceptionally well off-road. 
Michelin Commander 2 has a flame effect tread pattern. This tread pattern comprises of longitudinal rain grooves that work to evacuate water or other runny substance through the tire and provides excellent grip over the wet surface. The off-road performance of Michelin Commander 2 is great as there are the radial grooves that take rubber out of the contact patch which gives it a sturdy grip over the surface. 
Metzeler ME888 offers outstanding performance as the tread pattern is such that it forms a zigzag that really doesn't connect with each other. These spaces increase the tires off-road robustness. The flat geometry of tires helps it to dissipate stress towards the sidewall and sticky on rough terrain. It is a solid choice for off-road vehicles as it provides great resistance to hydroplaning due to its tread pattern. 
Durability and longevity 
Both Metzeler ME888 and Michelin Commander 2 are made of durable materials that are meant to withstand all sorts of strains and stress. The sturdy build of both Metzeler ME888 and Michelin Commander 2 enables them to bear harsh off-roading conditions effortlessly. 
Michelin Commander 2 delivers excellent mileage. The addition of a rubber compound without aromatic oil boosts its mileage performance. It lasts twice as compared to Michlin ME888. These compound mixtures helps in better traction as well as longer tread life.
Metzeler ME888 gives great mileage by putting less stress over structural fatigue. The introduction of a new compound which is a mix of polymers, resins and SSBR keeps the arbison resistance and provide boosting mileage throughout. This saves the tire from wearing out quick and keeps it sticks and stiff over the surface. The rear tire's top layer consists of aramid fibers which provide great resistance and much needed stability.  
Noise Level
The design and build of the tires are responsible for the level of noise they produce. Michelin Commander 2 are definitely a more quiet and comfortable option. The unique tread pattern of Michelin Commander 2 makes the ride less bouncy and quieter by absorbing unnecessary sound.
Metzeler ME888 are little noisier as compare to Michelin Commander 2. These tires scallop and become noisy with increasing air pressure. 
Appearance Comparison
Michelin Commander 2 is well matched motorcycle tires with radically different design. The explosive look with premium finish on the sides makes it quite appealing. The aggressive design makes it an excellent pair for exploring adventures. 
Metzeler ME888 is nice looking tires with short and wide contact patches helping in equal force distribution. The ME888 are wider as compared to prior ME880.
What customers are saying?
The best review requires a usage experience that ultimately comes from honest users. The users of Michelin Commander 2 are fairly impressed with the overall performance on almost every terrain, especially on wet surfaces. It dips greatly at corners and quite stable with excellent mileage. The cornering and stopping is smooth even in wet conditions.
Metzeler ME888 wears quite well and delivers excellent performance. However, the mileage is less as compared to Michelin Commander 2. But, the overall on-road and off-road performance is pretty great. 
Which one is worth the money?
Both the options are affordable and over efficient in performance. The price of Metzeler ME888 is a little less as compared to the Michelin Commander 2. Both tires are similar in terms of performance with similar weight and drive. However, if you want boosting mileage then you must choose Michelin Commander 2. If you want tires with even stress patterns and better stability then Metzeler ME888 is the one for you. The rest of the features both tires offer are similar in one way or another.
Summing Up
Let's have a look at some highlighted points of both tires:
Michelin Commander 2 offers boosting mileage of 3000miles.
Metzeler ME888 comes with short and wide contact patches allowing better force distribution and even stress.
ME 888 Marathon Ultra introduced new compound offering better resistance and long tire life.
Michelin Commander 2 features flame tread pattern offering excellent grip over wet surfaces.