Both of these brands – Falken and Cooper have a high reputation in the market when it comes to high-end tires. Both of these bad boys perform extremely well in some serious off-road as well as those calm on-road situations.
But which is better than the other? Today, we present you this comparison to help you choose the tires best suited to yours and your vehicle's need.
By the end of this article, you will definitely get an idea of which tires you should have geared on your vehicle! We no doubt that it will be a tough call but we have to make the decision anyways!
So, let's get started!
Comparison at a Glance
Before going into a much-detailed comparison, let us first look at the distinguishing features of these two tires.
These will be extremely useful is getting a picture in our heads!
Falken Wildpeak AT3/W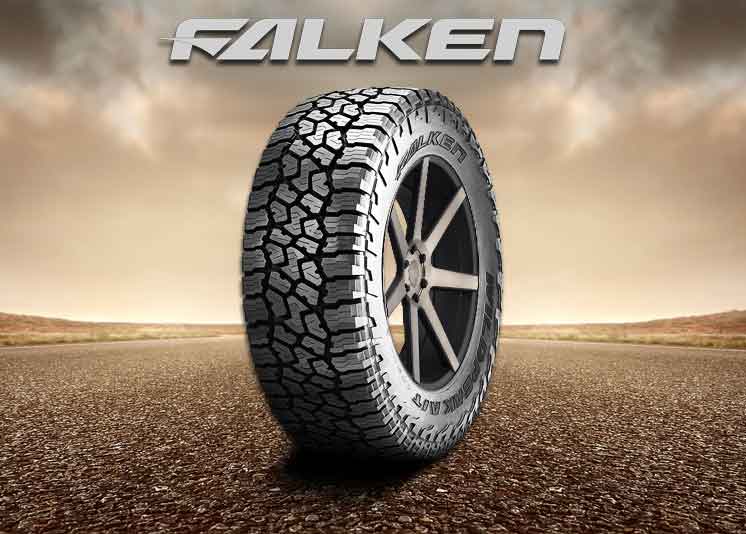 Better Dry traction
Better traction on snow
Better traction on wet surfaces
More resistance against hydroplaning
More sizes available
Better treadwear and tread life
Friendly on the pocket
Greater warranty
Make sure you check out the other family memebers of Falken All Terrain Tires:
The Falken Wildpeak AT3WA
&
The Falken Rubitrek A/T
Cooper Discoverer AT3 XLT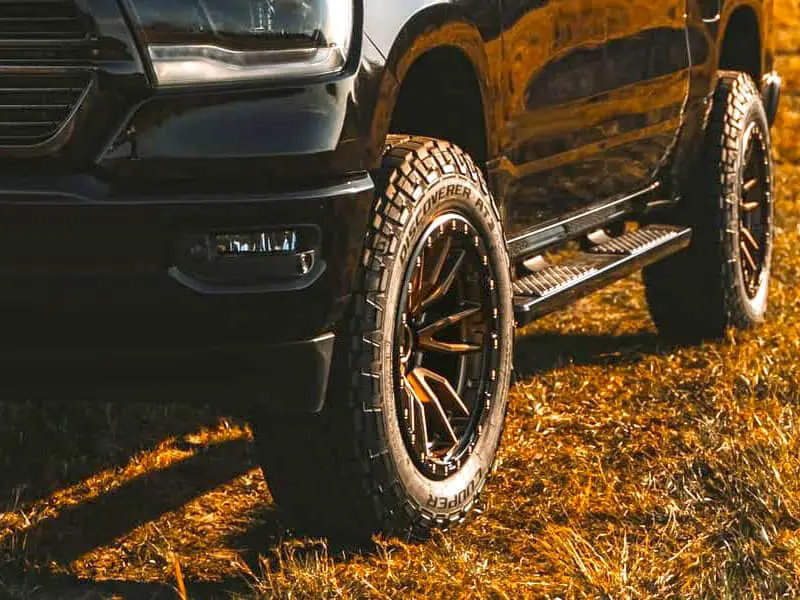 Lesser dry traction
Lesser traction on snow
Lesser traction on wet surfaces
Lesser resistance against hydroplaning
Lesser sizes available
Greater warranty
Treadwear not as good as Falken
Make sure you check out the Cooper Off Road tires with Falken as well:
Let us move on to their details now.
Comparison – why is one better than the other?
Dry Traction
When it comes to dry traction, the Falken Wildpeak has far greater traction on dry surfaces due to its superior design. The Aggressive upper sidewall along with balanced shoulder blocks guard the tire from piercing rocks and provide extra off-road traction at low tire pressures. The deeper tread depths also deliver greater traction.
The Cooper AT3 performs pretty well too (but not as good as its competitor) to provide a grip on dry surfaces due to their STONE EJECTOR LEDGES. These Ledges easily expel stones and gravel, shielding the tire from stones drilling into the skeleton and maintaining a fresh tread for enhanced road traction. Also, rugged traction shoulders provide increased off-road traction. However, the Falken Wildpeak takes the lead here.
Hydroplaning and traction on snow
Talking about the Falken Wildpeak first – their exemplary tread depth provides long-lasting wear as well as consistent snow and hydroplane resistance throughout the life of the tire. The Silica tread compound gives these tires superior wear life and wet performance. The Falken Wildpeak AT3W are also severely snow rated with a 3 peak mountain symbol on them to prove their marvelous performance on snow.
Now coming to the Cooper Discoverer AT3 – Deep, circumferential channels and wide, lateral notches improve hydroplaning resistance, while numerous zigzag sipes in the autonomous tread blocks create the biting edges needed for grip in slick conditions. Snow Groove Technology uses saw-tooth block edges to trap snow in the tread for effective snow-to-snow traction.
However, the Falken Wildpeak win in this aspect too, due to their deep starting tread depths, open shoulders, and wide, circumferential grooves in the Falken Wildpeak AT3W and their severely snow rated design.
Warranty
The Cooper Discoverer AT3 comes with a 60,000 miles warranty, whereas the Falken Wildpeak AT3W comes with a 55,000 miles warranty.
We have a winner here and it is from Cooper this time!
Sizes Available
Cooper Discoverer AT3 are available in 21 sizes ranging from 16-inch diameters to 18-inch diameters. Whereas, The Falken Wildpeak AT3w tires come in 69 sizes in diameters ranging from 15-22 inches.
Falken wins!
Comfort level – Noises and Vibrations
The Cooper Discoverer AT3 are quiet with fewer vibrations noticed at higher speeds but the Falken Wildpeak AT3W are even better!
The Whisper Grooves provides a sound barrier that reduces road noise in the Cooper tires. However, the Silicon Rubber compound does an even better job in minimizing sounds and vibrations in the Falken Wildpeak. So, the on-vehicle comfort in the Falken Wildpeak AT3 is much greater due to lesser noises and vibrations at higher speeds.
You know which tires to choose if you plan on getting a relaxing highway drive!
Treadwear
The treadwear in both of these tires is just excellent, but one tire has to be better than the other. In this case, it's the Falken Wildpeak AT3W, again!
Talking about the Cooper AT3 first – the wheel design is successfully engineered to strategically balance pressure at the tire-to-road contact area promoting even on-road treadwear and good control. The Rugged traction shoulders provide increased off-road traction for rock crawling and mud handling as well as added resistance to scrapes and punctures.
Coming to the Falken Wildpeak AT3W, they have superior treadwear because the violent upper sidewalls along with offset shoulder blocks protect the tire from piercing rocks. The Silica tread compound and the premium outer apex sidewall also contribute towards a superior treadwear.
They both have different technologies incorporated in them but the technology incorporated in the Falken Wildpeak AT3W is simply better than that in the Cooper Discoverer AT3 when it comes to treadwear.
Ending Note
We have served you with a stretched list and details of the differences between the Falken Wildpeak AT3W and the Cooper Discoverer AT3. Now, the decision is yours to take.
You know your vehicle the best. And you know about your needs the best. You need to consider every feature listed here when it comes to buying the tires for your vehicle. You want that comfort ride, don't you?
Off-roading can be a test, yes, but with flawless tires geared, you don't have to worry about a thing. You only need to think of conquering the perfect leisure trip that you've been desiring for so long.
Both of these are very first-rate tires and are certain to satisfy you and your asphalt personality. But obviously, one is better suited to your needs than the other.