Both contenders are designed, with all seasons kept in mind, for premium crossover vehicles. Both are touring tires made for long journeys.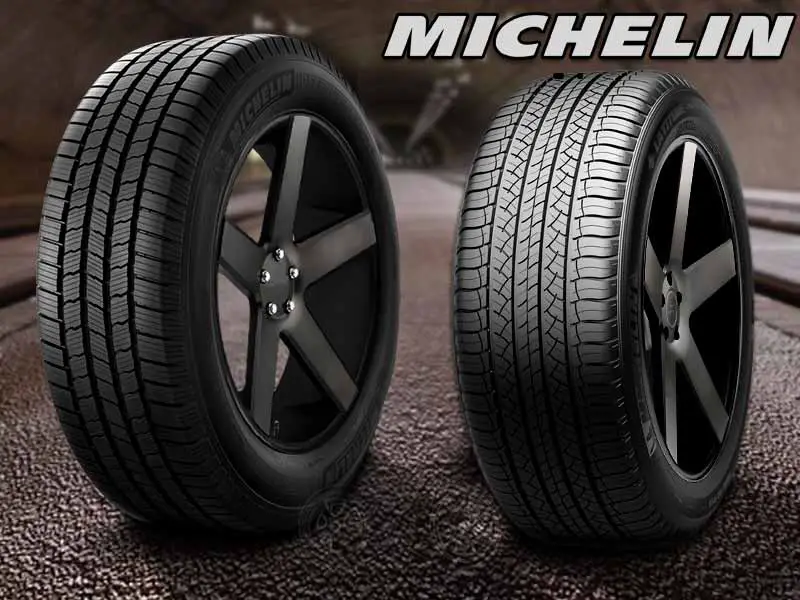 HP offers incredible grip on dry roads but its handling ability on dry, wet, and icy roads is phenomenal.  It features a stringent tread design and optimized speed rating along with providing a noise-free journey.
LTX has an EverTread compound that enables its exceptional long-lasting ability with maximum tread life. Thanks to its MaxTouch construction, it is one of the most fuel-efficient tires in the industry. Its 3D siping technology offers enhanced wet/ice/snow grip and snow handling ability. Despite being a comfortable tire, it also offers better hydroplaning resistivity.
In comparison to LTX, Tour HP offers better high-speed stability, dry grip, dry/wet/ice handling, and noise-free ride. Whereas it lacks behind in snow traction, aquaplaning resistance, fuel-efficiency, high load-bearing capability, and durability.
Comparison Table       
| | | |
| --- | --- | --- |
| Specifications | Tour HP | Defender LTX |
| Tire Type | Touring Tire | Touring Tire |
| Tire Season | All Season | All Season |
| Tread Type | Symmetrical | Symmetrical |
| Available Sizes (inches) | 16, 17, 18, 19, 20, 21 | 15, 16, 17, 18, 19, 20, 21, 22 |
| Application | Trucks or 4x4s | SUV Crossover, Light Truck |
| UTQG Rating | 440 A A | 720 A A |
| Cost (235/60R18) | $208.99 | $232.99 |
| Standard Limited Warranty | 6 Years | 6 Years |
Tread Design
Featuring a symmetrical tread design, HP consists of 4 wide circumferential grooves and one central narrow circumferential groove that is dividing the central tread block column.  It features no ribs and only 4 tread block columns. HP has 2D active sipes on it with moderate density. The void ratio is comparatively lesser due to less wide circumferential grooves than LTX and features a stringent tread pattern to maximize the contact patch which is considerably better than LTX's. StabiliGrip siping is used in the internal shoulder as well as in the lateral grooves. Its shoulders are much bigger in comparison to that of competitor's.
Like its competitor, LTX also features a symmetrical tread design but with 3 stringent tread block columns. It employs better siping than its rival as it consists of high-density zigzag 3D siping. It utilizes 4 wide circumferential grooves which ensures a higher void ratio than HP. It has a far better tread depth than its opponent with a difference of 2 inches between them. Like its competitor, LTX features no ribs and notches on it.
Road Grip
HP features special internally placed tread blocks to ensure that it has a higher contact patch when compared to its competitor. As a result, it'd offer a comparatively better grip on dry roads. Its grip on snowy and wet surfaces would be quite impressive due to its 2D active sipes but it won't be superior to its competitor. Following the pattern, its snow grip would also be inferior since its overall void ratio is relatively lower than its rival.
Wide circumferential grooves would impact the contact patch of LTX which would result in its inferior dry road grip. Compared to its competitor, LTX has an exceptional grip on wet and snowy surfaces due to the 3D siping embedded in the tires which would provide biting edges in all directions. Its high void ratio would allow more snow to encapsulate, hence its grip on snowy roads would be superior to its competitor.
| | | |
| --- | --- | --- |
| Parameter | Michelin Latitude HP | Michelin Defender LTX |
| Dry Grip | High | Low |
| Wet Grip | Moderate | High |
| Ice Grip | Moderate | High |
| Snow Grip | Low | High |
Road Handling
Road handling of HP is very impressive as its outsized shoulder blocks aid its steering capability on dry surfaces.  It may have overall less density siping on it but when we talk about shoulders specifically, HP has high density due to its StabiliGrip siping in comparison to its competitor. And due to that, it would offer better handling performance on wet and icy pavements. But would be inferior to its rival when it comes to handling ability on snowy roads its shoulder's lateral grooves are relatively narrower.
On the other hand, LTX would offer comparatively less dry road handling since its shoulder blocks are smaller in comparison to its rival. It would provide a decent wet and ice handling facility due to its 3D siping on shoulder blocks which would offer enhanced biting edges but would still be inferior to its competitor by a narrow margin. The only thing in which it dominates is snow handling since its shoulder grooves are much wider compared to its competitor.
| | | |
| --- | --- | --- |
| Parameters | Michelin HP | Defender LTX |
| Dry Handling | High | Moderate |
| Wet Handling | High | Moderate |
| Snowy Handling | High | Moderate |
| Ice Handling | Low | High |
Aquaplaning Resistivity
LTX would offer a comparatively better aquaplaning resistance than HP as it offers a much higher void ratio due to its wider circumferential grooves. This would provide LTX with more space to trap more water and dispel it quicker to resist the phenomenon of aquaplaning.
On the other hand, HP would also offer a pretty decent aquaplaning resistivity since its void ratio is also adequate but less than its competitor.
Durability
LTX offers better durability due to its increased tread depth. Tread depth is a major parameter in this competition since it would determine how long a tire would run wearing out completely. That's why LTX offers a superior mileage warranty than its rival.
| | | |
| --- | --- | --- |
| Contenders | Tread Depth | Mileage Warranty |
| Latitude HP (235/60R18) | 10/32'' | 55,000 miles |
| Defender LTX (235/60R18) | 12/32'' | 70,000 miles |
Rolling Resistance and Fuel Efficiency
When resistance is produced between the road and the running tire, this phenomenon is called the rolling resistance. The greater the rolling resistance, the faster energy is consumed from the vehicle, rendering it less fuel-efficient. Rolling resistance is entirely dependent on the contact patch of a tire and as HP has a larger contact patch than LTX, it's understood that HP will have a higher rolling resistance. This would make it comparatively less fuel-efficient than its competitor.
Hence, in this case, the winner and more fuel-efficient tire would be LTX.
Noise and Comfort
The noise factor of any tire is depended upon its void ratio. It's because the higher void ratio would allow more air to get trapped inside the grooves and hence at high-speed driving, air particles would collide with the tread walls. This would create a humming noise during driving. As we know that the void ratio of LTX is comparatively higher due to its wide circumferential grooves and also due to its high tread depth. So it would create more noise during high-speed driving.
The comfort is solely dependent upon the tread depth of a tire. A higher tread depth would mean more cushion between the road and the driver. High tread depth would ensure maximum shock absorbance on bumpy pavements. Since the tread depth of LTX is relatively higher, this would make it a more comfortable tire among the contenders.
LTX would offer a more comfortable ride but HP would be the quietest one.
Load & Speed
When it comes down to load, LTX can handle a heavier load than HP. gives a higher speed than LTX. Truly, HP is superior to LTX in terms of speed but lacks far behind LTX in the aspect of load.
| | | | | |
| --- | --- | --- | --- | --- |
| Contenders | Speed Rating | Max Speed | Load Index | Max Load |
| Latitude HP (235/60R18) | V | 149 mph | 102 | 1,874 lbs |
| Defender LTX (235/60R18) | H | 130 mph | 107 | 2,149 lbs |
Price
The cost of LTX is comparatively higher than its competitor and it is logical as it offers better snow traction, enhanced aquaplaning resistance, improved fuel efficiency, maximum load-bearing capability, and durability. The cost of Latitude HP (235/60R18) and Defender LTX (235/60R18) are $208.99 and $232.99 respectively.
Quick Summary
Latitude Tour HP;
provides superior dry grip and handling.
offers better wet and ice handling.
provides a less-noisy journey.
cheaper than its competitor
Defender LTX;
provides better wet/ice/snow grip.
provides better snow handling.
is better at aquaplaning resistivity.
is a more fuel-efficient tire
is more durable.
offers a comfortable ride.
has a high load-bearing capability.