Both of these are All-season tires and the compared size is 215/65R16 98H. Their tread design is specially made to give them a balanced pattern so that they can perform well in all conditions.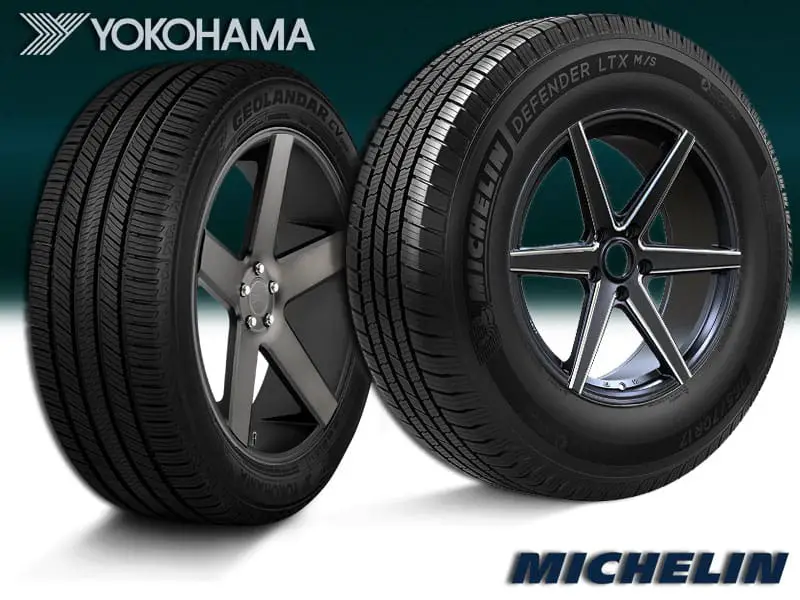 CV G058 tire has a relatively high Rubber-to-Road contact ratio and broad shoulders. Its higher contact patch allows the tire to grip the road better than its competitor.
Defender ltx m/s tire has wider grooves and a more effective sipes pattern. This distinctive feature helps the tire to remove the water more effectively and timely, when moving on wet roads. The snow performance of this tire is also remarkable.
General Comparison: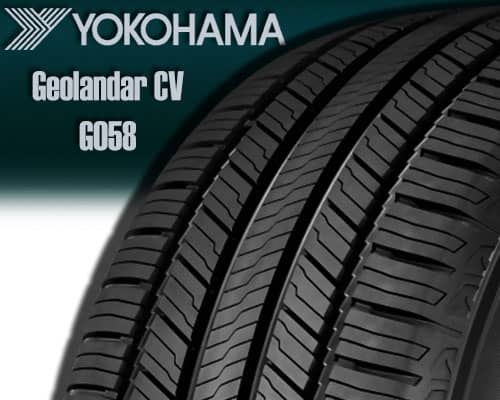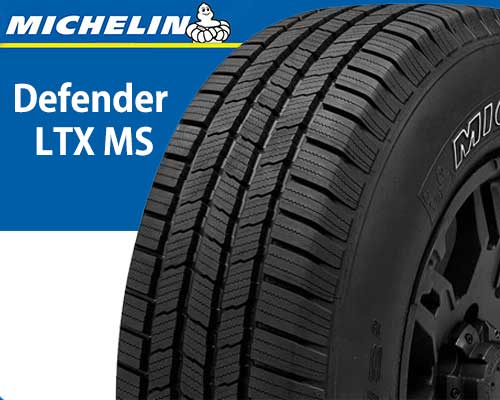 G058 tire has an effective tread pattern having two broad shoulders with a central rib providing stability to the tire. It has a four-pitched tread design featuring a total of four circumferential grooves with slightly narrow spacing. It has no lateral grooves but it has deeper sipes to maximize hydroplaning resistance. The tread block column has been divided into separate sections because of the sipes running laterally through them. The sipes on the central grooves are located at an inclined angle while the sipes at the shoulders are almost straight. This tire has massive shoulders that impressively enhance the handling and provide additional lateral stability.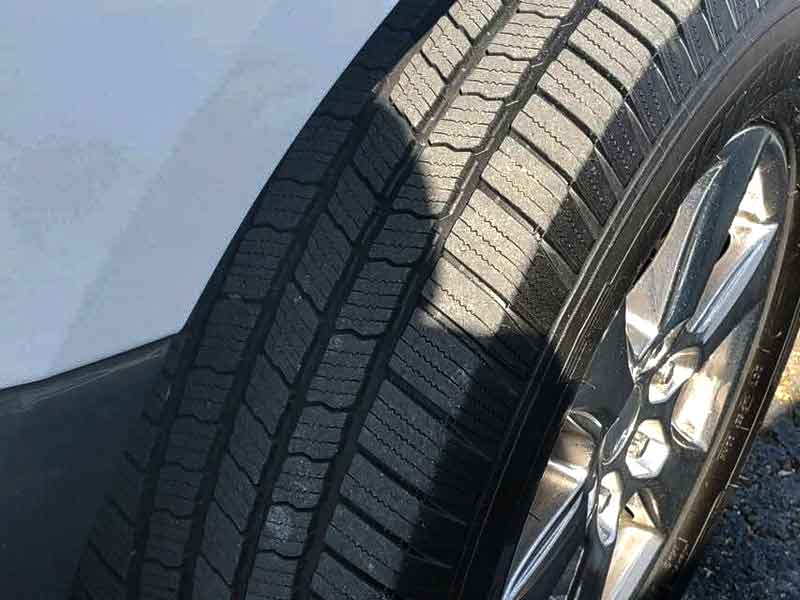 On the other hand, Itx m/s has a tread design that includes four circumferential and relatively wider grooves. The sipes are deeper and follow an inclined angle of approach. The shoulders provide good support for adequate handling of the vehicle. Overall, the tire gets a higher void ratio which compromises its performance on dry roads to some extent but makes it perform exceptionally better in snowy conditions. The tread blocks are separated by angular sipes placed in a zig-zag pattern that are quite effective for hydroplaning resistance. The shoulders are divided into separate blocks by the lateral circumferential grooves. Its shoulder blocks are relatively smaller as compared to its rival.
Grip Comparison:
CV G058 tire shows a remarkably high Rubber-to Road contact area due to which it exhibits better grip as compared to its rival. This results in a lower braking distance. This tire uses an advanced CV2 tread compound which helps in improving its wet-weather grip effectively. The tread is divided into tiny sections by many 2D and 3D sipes that gives the tire better winter traction. However, it faces some difficulty in the case of snow traction but overall, its grip is superior to its rival.
Itx M/S lacks in a decent contact area with the road as compared to its rival. Therefore, it loses some score when it comes to traction on the dry roads as the braking distance is increased due to reduced contact patch. This tire has numerous sipes and wider grooves giving it marvellous traction in snowy areas. The tire performs relatively better on snow and lacks a bit on dry roads when compared to its competitor.
Handling Comparison:
The handling of the vehicle is determined by the shoulder width of the tire. Broad shoulders impart better handling of vehicles especially when it comes to dry roads. CV G058 has relatively high shoulder block length, therefore dry handling is improved. The deeper cuts on broad shoulders are also one major reason to enhance handling when it comes to wet and icy roads as they wipe the water from the tread.
Itx m/s has wider grooves with more spacing to increase the void ratio of the tire. Due to this, the shoulder width of the tire is reduced, and it gets relatively narrow shoulders. The tire lacks a bit in handling when cornering over tricky turns at high speed comparatively. The intra-faced shoulder lugs with relatively high spacing also reduce handling when steering over wet and icy roads. However, the handling performance of the tire in snow is relatively improved.
Hydroplaning Resistance Comparison:
The hydroplaning resistance of both these tires is satisfying. If we talk about the G058, then at the core of this tire is placed CV2 compound along with efficient sipes pattern that helps to evacuate water more efficiently. This tire has a comparatively lower void ratio with relatively broad blocks between the grooves, therefore hydroplaning resistance of this tire is compromised a bit when compared to its rival. However, the slanting voids secure a reasonable grip and help wipe away excess water adequately.
Itx M/S tire shows wider grooves with effective sipes pattern. Due to wide grooves and zig-zag sipes on each block, this tire excels in hydroplaning resistance. As a result, this tire removes excess water timely and efficiently allowing the vehicles to move smoothly on the flooded roads without skidding. The zig-zag sipes pattern is expanded all over the longitudinal tread. This pattern of sipes allows more water to be removed timely.
Rolling Resistance Comparison:
CV G058 has relatively high contact ratio with the road. This results in increasing the rolling resistance of tire because a high portion of tread compound is in contact with the road. This requires more energy and hence higher fuel to maintain a smooth forward motion. A lower void ratio leads to more fuel consumption so this tire provides lesser fuel average comparatively.
In the case of Itx M/S, the wider groove spacing and numerous lateral sipes increase the void ratio of the tire as compared to its rival. Less contact area of the tire with the road leads to fuel efficiency and reduced rolling resistance. Wider grooves allow the vehicle to move swiftly on the road with the consumption of relatively less fuel. The fuel average of this tire is better than its competitor.
Comfort and Noise Comparison:
CV G058 tire comes with broad shoulders and large tread blocks that typically enhance the Road-to Rubber contact. Because of the higher contact ratio of the tire, the air particles are not able to get entrapped inside the tire and cause vibration. Because of the lower void ratio, the total number of air particles striking against the wall of the tire are comparatively less and as a result, this tire promises a quieter and more comfortable ride. Patented Five Pitch Variation Tread Design Technology aims at reducing tread pitch and tread pumping noise.
While in the case of the Itx M/S, the wider grooves lead to a higher void ratio. The more spacing between the tread blocks causes more air particles to strike against the wall of the tire and create resonance. This makes it a bit noisier especially while going at high speeds. Therefore, this tire loses some points in comfort compared with its rival.
Durability and Treadwear:
Due to more contact patch G058 has more tread wear compared to its counterpart thus reducing its durability. The extra sidewall ribs provide good protection against abrasions, punctures and other off-road hazards. The self-cleaning tread blocks use centrifugal force to remove dirt and debris. But because of the higher Rubber-to-Road ratio, it loses some score in durability.
Itx m/s guarantees a long-lasting tread life even in severe conditions. It shows a distinct feature of being eco-friendly and due to the higher void ratio, it is highly fuel-efficient. Due to less contact patch with the road, less friction is experienced by this tire and its tread wear is less compared to its competitor. Therefore, it can be marked as more durable and fuel-efficient.
Pricing:
Yokohama Geolandar is a bit costly as compared to Michelin defender because of its impressive grip and comfortable ride. On the other side, Defender is a bit budget-friendly and is highly fuel-efficient.
Summary:
Both of the tires are All-season.
G058 has more contact area with road and shows better traction on paved roads and highways where more speed is required.
Itx m/s is more durable and has marvellous tread life with more fuel average.
Geolandar shows remarkable ride comfort on asphalt roads and highways.
Defender is budget friendly as compared to its rival.