Both the BFGoodrich KM3 and the Toyo M/T are top of the game when it comes to off-road especially soft terrains like mud, snow and sand. BFGoodrich and Toyo are one of the oldest and the most faithful manufacturers in the world of tires.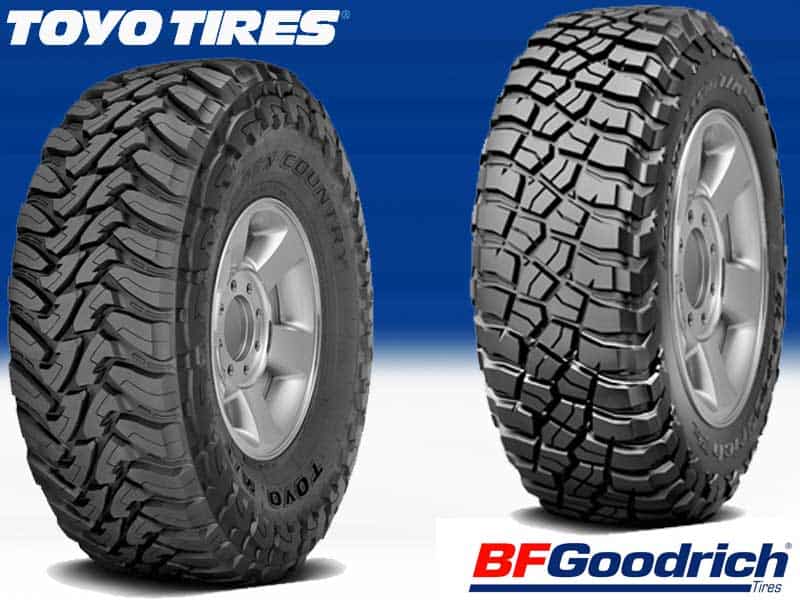 Both of these tires are top-notch. However, when it comes to tread-wear and durability one of the tires simply outperforms the other.
Detailed Comparison of BFGoodrich KM3 and Toyo M/T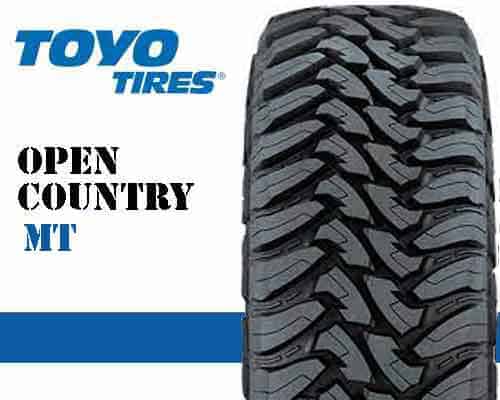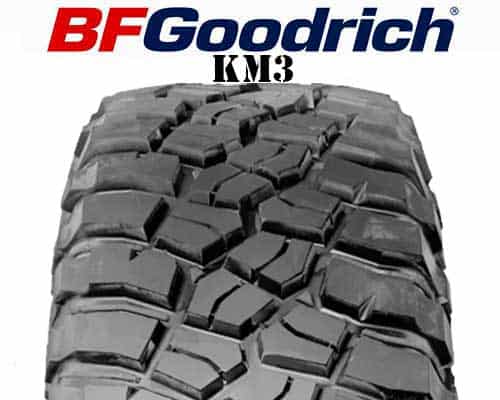 The Goodrich KM3 is the best when it comes to off-road driving because of its high resistance in conjunction with bigger and better grove design to grab and throw materials like sand, snow, or mud to move easily across them. This is the best thing about this tire, that any other tire falls frail in comparison when it comes to gripping, due to its higher rolling resistance, better hydro-planning, and higher wet traction design in its pattern.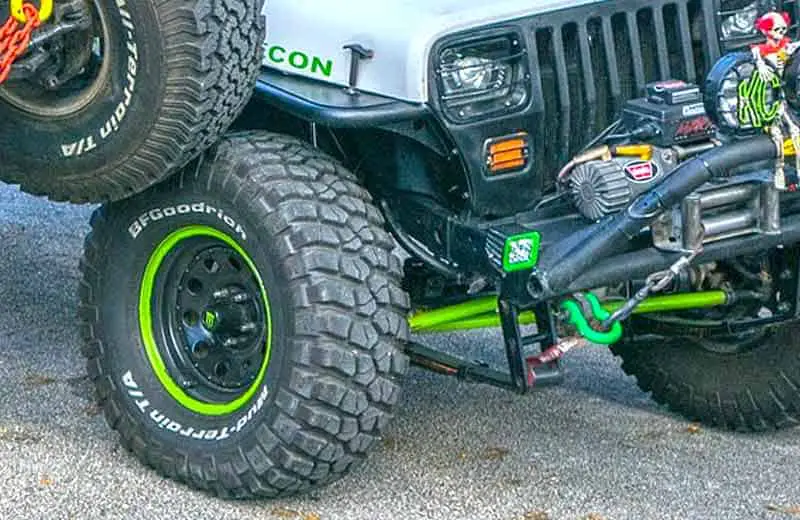 But on the contrary, these same features contribute to its downfall when it comes to tread-wear and durability, and significantly reduce its efficiency, specifically when driven on road.
Nevertheless, the Toyo M/T is also an aggressive design off-road tire, made in particular for off-road driving. It embodies a new technology (Attack tread design with hook-shaped blocks) providing smaller groves than KM3, resulting in more stability and making it suitable for on-road applications as well. As a result of smaller groves, and special thread patterns, it has lower rolling residence than its competitor but at the same time considerably good hydroplaning and wet traction, leading to more efficiency and durability with better tread-wear.
Comparing Traction of both tires
Traction and gripping of the tire is always a priority because of safely and better driving experience. But some tires are better suited for traction on different terrains than others.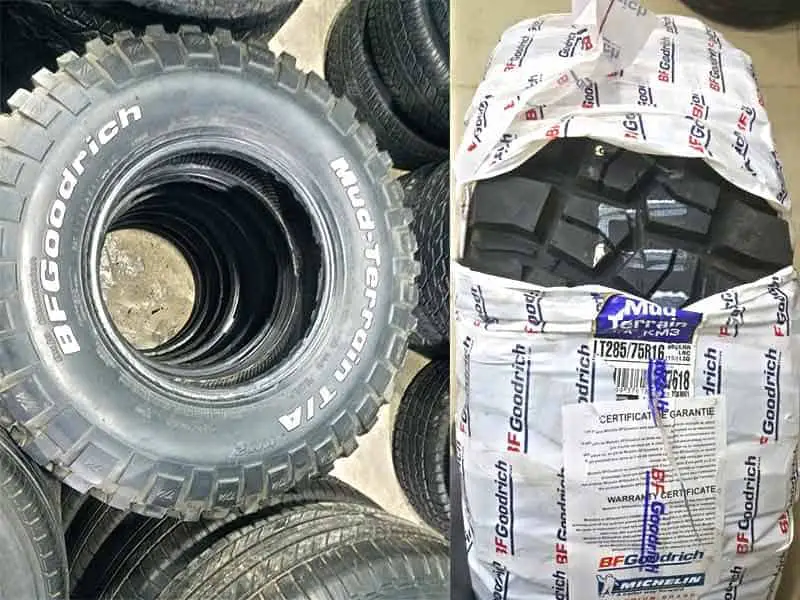 KM3 has world-class traction in mud, snow, sand, and rocky terrains, due to the mud phobic bars in its design that allow it to move through mud and snow ever so effortlessly, along with Krawl-TEK compound technology that permits better rock traction. Its design contains flex zones that make it more flexible resulting in more grip in rocky terrains. However, when it comes to dry traction on streets and well-paved surfaces, the traction is not as good, because of large groves resulting in less surface area in contact with the road and creates more noise.
Similarly, the Toyo M/t is also in a league of its own in wet terrains as well as off-road terrains. The deep sipes in its tread blocks, in addition to its open scalloped shoulder blocks, help maintain a good grip on wet surfaces as well as other off-road surfaces like mud, snow, sand, and rocks. What's more interesting about this tire is its attack tread design featuring hook-shaped blocks, providing enough grooves for excellent hydroplaning along with a good surface area to maintain a good grip on dry surfaces like roads, as well as on wet surfaces like mud.
Off-Road Comparison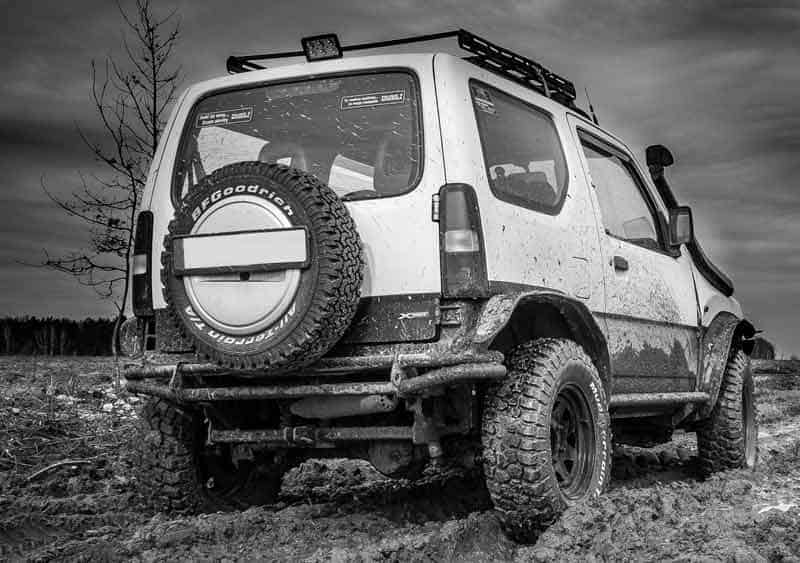 Both the KM3 and the Toyo M/T are off-road tires categorized under the MT (Mud-Terrain) tires. Both are essentially good for off-roading, but they have reduced performance on road due to greater wear and tear.
Hard Terrains
KM3 is optimal for hard terrains like rocks and gravels, because of the advanced Krawl-TEK compound material that enables it to grapple the rocks or other slippery surfaces. It's also more durable, agile, and firm in rough terrains due to Coreguard Max technology which makes it tougher and provides sidewall protection, reducing the risk of puncturing and splitting in the sidewall. Moreover, its linear flex zones give it extra grip on steep tracks. 
On the other hand, Toyo M/T also performs well on hard terrains due to its Aggressive Attack tread design which enables it to tackle hurdles or obstacles in the way, but it lacks those extra features provided by the KM3 making the M/T less durable on rugged surfaces in comparison.
So, KM3 is a better bet in hard terrains due to its extravagant features
Soft Terrains 
A tire with bigger grooves is more suitable for soft terrains as it allows it to grab onto the surface and to provide efficient self-cleaning simultaneously. In soft terrains like mud and sand, KM3 performs well due to its shoulders being equipped with Mud Phobic bars that can liberate mud effortlessly combined with massive tread blocks in Terrain Attack tread pattern with big grooves that gives it an amazing grip unlike any other.
The Toyo M/T doesn't fall behind KM3 in soft terrains, it contains plenty of features that make it one of the most suitable tires for soft terrains. The block of the tire is hook-shaped with an aggressive Attack Tread design with large groves but just a little bit less than the KM3, along with deep sipes in them allowing it to clutch onto surfaces like mud and sand, and delivers exceptional performance on off-road terrains. Moreover, its shoulders are open-scalped and contain tread over them that adds to its capabilities to tackle the soft surfaces furthermore by providing increased gripping and handling.
Both of the tires come toe with toe in their performance on soft terrains.
Comfort Comparison
M/T surpasses KM3 in on-road comfort due to slightly fewer grooves than the KM3 and 
Hook shapes blocks that provide more contact surface area to the road along with deep sipes, resulting in a more stable ride. While it also provides a comfortable ride on off-road tracks.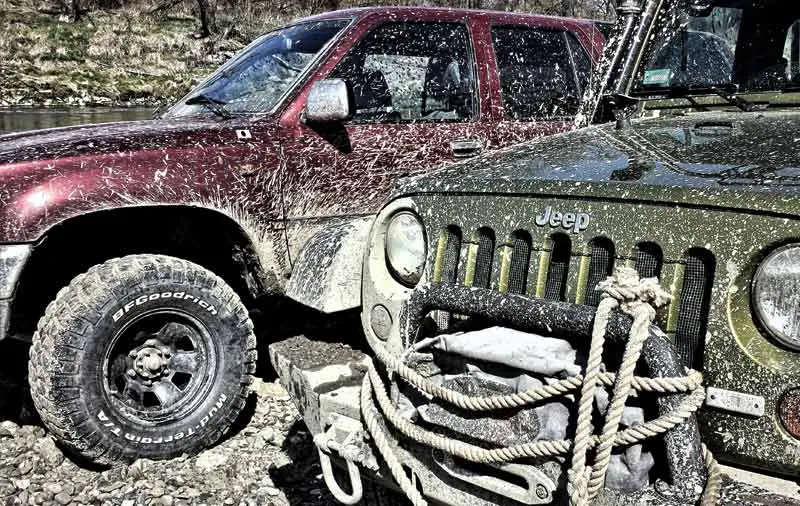 The KM3 is also a good choice for off-roading but when it comes to paved roads, it is a bit squirrely and does not go smoothly on the road due to its more prominent grooves and shallow sipes, making it more vibrant.
Durability and Tread-wear
The tread-wear of KM3 is very less compared to the Toyo M/T, it has a very good material called Krawl-Tek compound used in it that gives an extra grip on rugged terrains but wears out extremely fast. It has more durability on rugged terrains due to Coreguard Max Technology that enriches its endurance but doesn't help much on tread wear. 
All and all, the Toyo M/T outperforms the KM3 in tread-wear due to 3-ply polyester construction which makes it lasts longer, along with the hook-shaped blocks in its tread design improving its performance on off-road as well as on-road tracks, by providing better contact surface area.
Noise Level Difference
The KM3 and M/T both have a considerable noise level because both of the tires are designed with large grooves resulting in large air spaces between them which produce sound when they move through the air.
Regardless, the KM3 still produces more noise than the M/T because of slightly more groves between the blocks. 
Furthermore, the M/T has deep sipes in the tread which damps the noise even more. So, in terms of noise M/T stands out more.
Which one looks better?
Both of these tires have an aggressive design that makes them stand out more than the others, but in comparison, the KM3 looks more appealing to the eye due to its Terrain Attack tread pattern. 
M/T has a unique design of its own with a hooked-shaped blocks pattern, unlike anything we've seen before which grabs the attention of its viewers and looks cool in its own way.
Customer Evaluation
From the customers, it's clear that KM3 is one of the best tires when it comes to off-roading, it can provide a good grip in rugged and soft terrains. When driven on road, they produce a lot of noise and they are highly un-economical because they wear out extremely fast. It can only perform well till 20000 to 25000 miles and it starts to create problems after that.
The M/T is also a top-notch off-road tire, mainly used on soft terrains. It can also perform well on-road and it has considerably less noise than the KM3. It's more economical in the long run as well as a good performer.
It can provide 35000 to 40000 miles easily.
Comparing Price
The Toyo M/T is slightly more expensive than the BFGoodrich KM3. When it comes to features, the KM3 is ahead. But in terms of economy and durability, M/T takes the lead by a big margin. So, Toyo M/T is a better economical choice with a user experience almost as good as KM3.
On A Final Note
Let us go through the significant points of this comparison:
BFGoodrich KM3 and Toyo M/T are M/T (Mud Terrain) tires and perform well off-road but M/T proves to be better when driven on road.
KM3 and M/T both have good traction on soft terrains but when it comes to hard terrains, KM3 is better built for the job.
While traveling on road, KM3 produces more noise compared to M/T.
The durability of M/T is way more than KM3 in its optimal functioning, due to greater tread-wear in the KM3. But KM3 is more robust and can withstand rugged terrains. Nevertheless, M/T is the economical choice with almost the same experience.