The Kumho Road Venture AT51 and the Yokohama Geolandar G015 both are all-terrain tires. The Road Venture AT51 is highly specialized for dry surfaces and on the other side, the Yokohama Geolandar not only provides a good grip on dry areas but also wet surfaces, making it more suitable for all-season performance.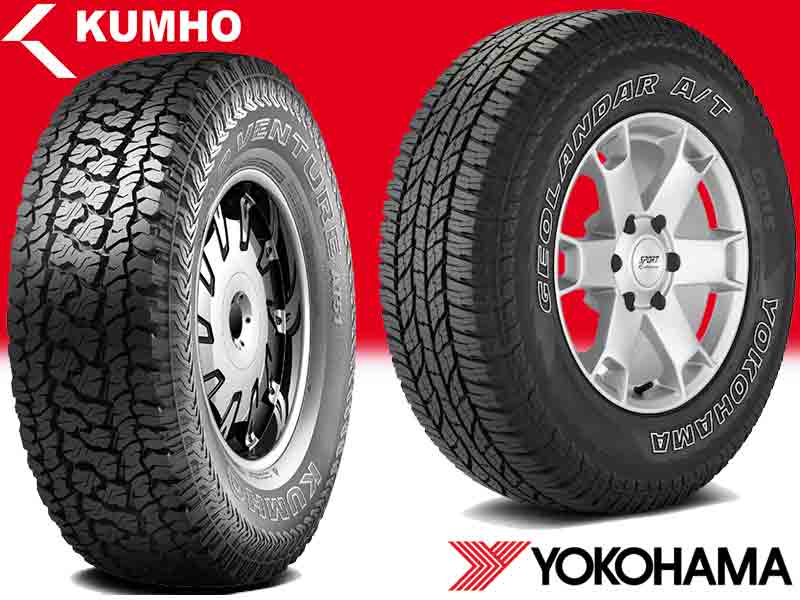 The difference between both tires is explicitly explained below with sound and insightful reasoning. 
Comparing Kumho road Venture AT51 and Yokohama Geolandar G015
Kumho Road Venture A/T51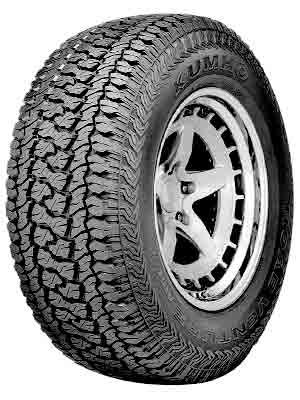 Yokohama G015 AT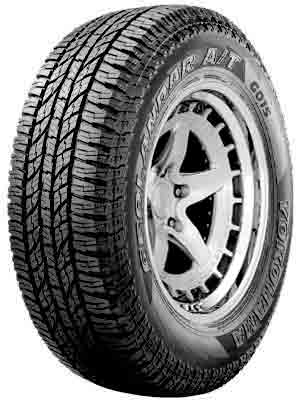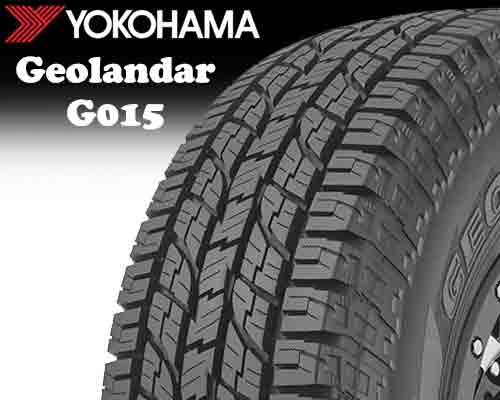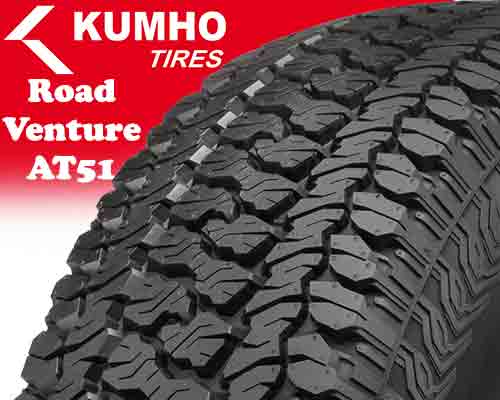 The Kumho Road Venture AT51 is an All-Terrain tire particularly built for maximum traction on dry roads and a good grip on off-road tracks, thanks to its incomparable construction with a regular pattern tread block and narrow yet deep grooves and sipes that gives it a considerable footprint to maintain maximum road traction. These features make it a better choice for highway drivers.
At the same time, the Yokohama Geolandar G015 has a more open tread block with wider grooves to maintain a high grip in dry and wet conditions which makes it a better all-season performer. These features further increase its off-road capabilities by biting onto the ground with greater strength. 
On-road Traction Comparison  
The Kumho Road Venture AT51 has a symmetrical tread design with a considerable tread block that increases its surface area on the road, and therefore provides an exceptional grip on dry grounds because a considerable part of the tread is in contact with the road. This makes this tire more desirable for on-road users.
Meanwhile, the Geolandar G015 is suitable for all weather conditions which delivers a great on-road traction on both dry and wet surfaces. It is due to its more open tread design with bigger grooves that allows it to evacuate water from ifs treads more effectively and sustain its grip on wet surfaces. Therefore, Geolandar G015 performs better on wet roads than the Kumho Road Venture AT51.
Off-road Traction Comparison  
Kumho Road Venture AT51 has full-depth circumferential zig-zag grooves and various lateral grooves that help it improve its off-road performance. This aggressive tread pattern makes it suitable in any weather condition. Moreover, Kumho Road Venture AT51's tapered tread blocks with deep and wide grooves enable this tire to clean out itself and let water, mud, and snow pass through it easily, hence resulting in better off-road traction.
Yokohama Geolandar G015 has 3D sipes and specially shaped lug grooves that aid traction on light snow. It comes with four deep circumferential grooves that provide it the ability to maintain grip on off-road tracks by vacating the mud in its treads through the self-cleaning ability of the grooves.
The Kumho Road Venture AT51 has a knobby tread pattern in its shoulders, allowing it to gain traction by grabbing onto rough surfaces. These shoulders further aid in the cornering and shielding of the tire, making them more stable as well as sturdy. This feature gives it a considerable amount of survivability.
Conversely, the Yokohama Geolandar G015 has a squarer tread pattern in its shoulders but they are wider than the Road Venture AT51, which makes it more suitable for off-road applications by the added endurance and better cornering and handling performance. Consequently, the Venture AT is better than the Geolandar G015 for rugged terrains due to its wider shoulders.
Tread-wear and Durability
The tread-wear and durability of the tire primarily depend on the tread design, the tire with a more open tread pattern and a smaller footprint is going to give better wear and tear performance and more reliable durability. The Road Venture AT51 has a compact tread design with a considerable contact area that sticks to the road but it increases the rolling resistance of the tire and makes It more uneconomical. Due to this, the tire has increased wear on the road.
On the flip side, the Geolandar G015 has a bit broader tread design compared to the Venture AT51, therefore, it has less surface area than the Venture AT51 which gives it a slightly less grip than its competitor. But it still has a good rolling resistance that works wonders to provide a sustainable and economical ride. Out of the two, the Geolandar G015 exhibits better tread-wear and durability due to a more open tread design.
The Road Venture AT51 is made up of a cut and chip-resistant compound that gives it durability on and off road. On the contrary, the Geolandar G015 is made of Enduro compound that adds to the endurance of the tire and makes it more robust.
Comfort Level
The Road Venture AT51 has a compact tread design with smaller grooves that helps it to damp the noise on most the surfaces, resulting in a quiet and comfortable ride on highways. Mostly, comfort is required for long trips and long drives, which makes Kumho Road Venture AT51 the first choice for people who love to go for long drives. 
The Yokohama Geolandar G015 has more grooves in its tread design that results in producing a bit more noise and vibrations than the Road Venture AT5, but it still provides a comfortable smooth drive. The variation in tread block design is responsible for noise reduction and the two-ply polyester cord casing wrapped with nylon aids in ensuring a comfortable ride and stability of the tires. With the stability feature, this tire does not vibrate at high speed and maintains a good road grip.
Price
The Kumho Road Venture AT51 is more expensive than the Yokohama Geolandar G015. Both of the tires have unique features, but when it comes to functionality, both of the tires come toe with each other. Therefore, the Yokohama Geolandar G015 is a more economical and affordable choice.
Final Note
The Road Venture AT51 has a more compressed tread design than the Yokohama Geolandar G015 which makes it better for dry surfaces.
The Geolandar G015 has more prominent grooves and sipes that give it better traction on wet surfaces.
The shoulders of Yokohama Geolandar G015 are wider which gives it better cornering and steering response than the Kumho Road Venture AT51 and adds to its endurance as well.
The price of Yokohama Geolandar G015 is considerably less than the Kumho Road Venture AT51.