Both of them are all-terrain tires. The Road Venture AT51 comes in both a radial and bias construction. Where, BF Goodrich KO2 is only available in the radial design, which creates an all-terrain tire that offers superior handling at any speed or load.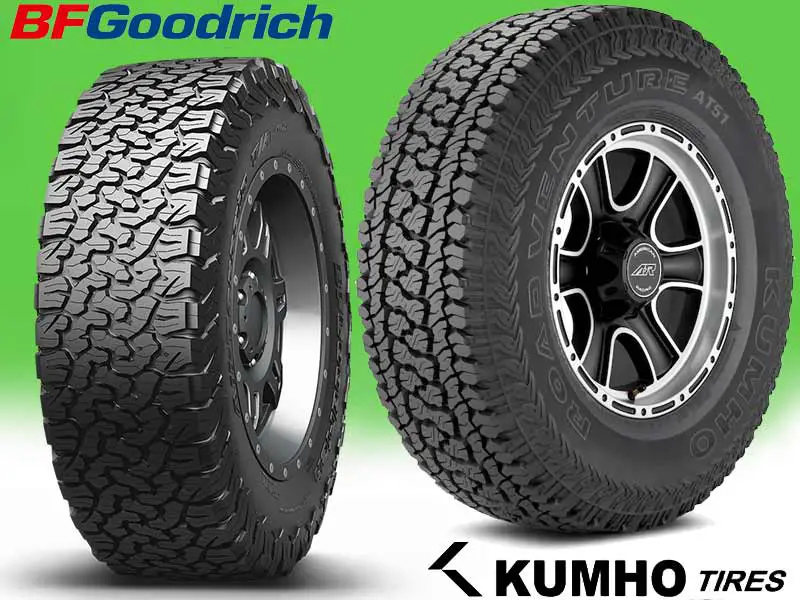 BFG KO2's tread pattern has larger lugs and a less aggressive block design for better on-road traction.
The Kumho Venture AT51 offers a greater grip in off-road conditions with its superior shoulder lug design.
Did you know that KO2 has a nifty tread design that dramatically contributes towards its performance in off-road traction? Let's talk about that.
Before we dive in, make sure you also compare the following tires with KO2 as well. They really help clearing up a lot of things.
Comparing Kumo AT51 with BFG KO2
Kumho Road Venture A/T51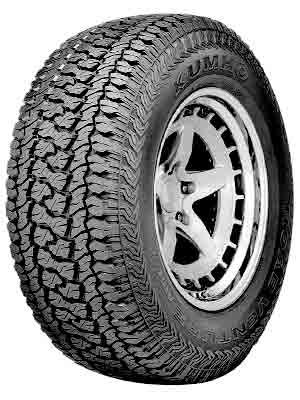 BF Goodrich KO2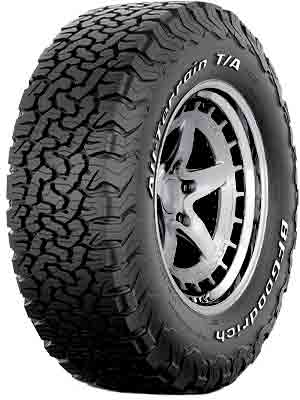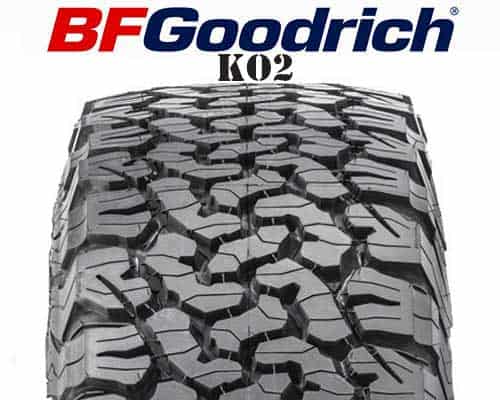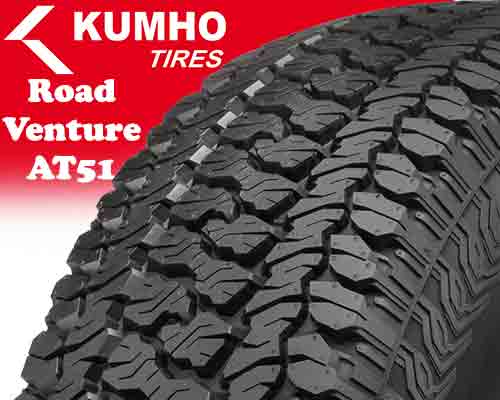 Kumho Road Venture AT51 is noted for its long length tread life. The tire has a four-rib design, which helps increase the contact patch while reducing noise levels on road. Venture AT51's sidewall has been reinforced with nylon to prevent puncture due to objects on the road. As the name suggests, this model features additional Aramid technology for enhanced protection against tire damage caused by rocks and other road debris. Their tread design has four circumferential grooves and two spiral groove sections to provide better water drainage during wet conditions. AT51 is a winter tire that offers maximum grip and safety in low temperatures and snowfall. An adaptive rubber compound complements the rugged tread design that helps maintain grip even in wet conditions.
BFGoodrich KO2 has an aggressive tread pattern and large size. It is an all-season tire but is recommended for winter climates because it will grip snowy or wet roads better than other tires. It also works exceptionally well during muddy conditions as it is built with rigid construction, which helps drivers to maintain stability when turning during off-road driving.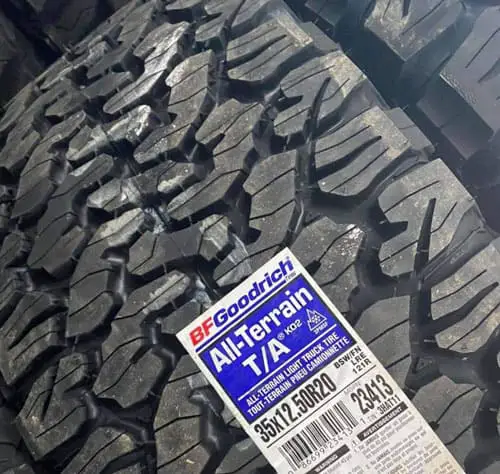 The tread pattern uses small chevrons that work together as channels to wipe water away from the surface of the tire as it comes into contact with the ground. This unique tread design incorporates a special silica additive, which provides better wet traction while maintaining performance throughout the tire's life.
Other things to know about these two:
| | | |
| --- | --- | --- |
| | KO2 | Kumho AT51 |
| Average Weight | 55.3 lbs | 44.7 lbs |
| Average Tread Depth | 15/32″ | 14.4/32″ |
| Sidewall Construction | 3 ply | 2 ply |
On-Road Traction Comparison
The on-road traction of AT51 is much better than that of KO2, this is because of the tread design and the compound of the tire. Due to being equipped with a silica tread compound, AT51 provides good performance on wet roads and allows for a comfortable ride. The broader tread design and narrower grooves enable AT51 to have a greater contact patch than that of a KO2 when it comes to on-road traction. Because of this, there is more minor tire slip on asphalt at high speeds.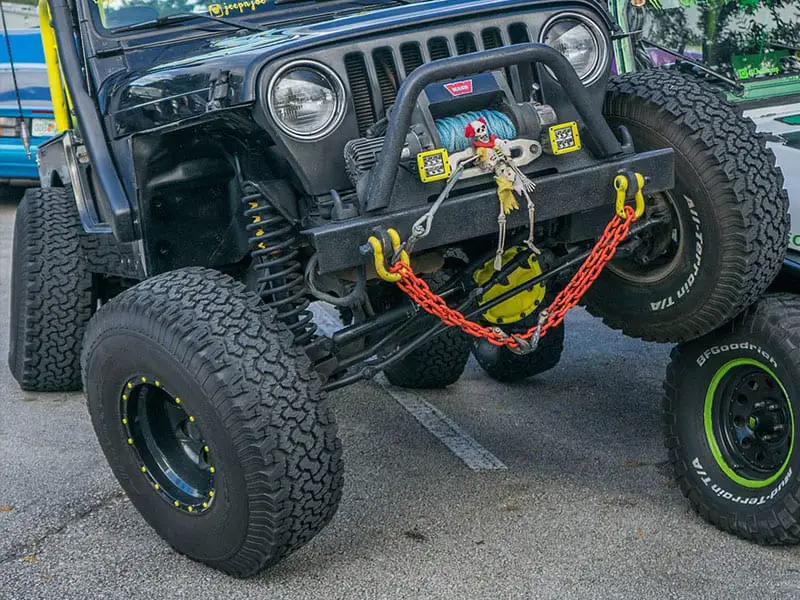 BF Goodrich KO2 performance is satisfactory as it has a more optimized siping design. This siping design allows KO2 to have better on-road traction because it can wipe the water and mud out of the way faster than AT51. Despite this, on-road, the AT51 has a greater contact patch than KO2 because its shoulders are bigger and more squared.
Off-Road Traction Comparison
Kumho Road Venture AT51 performs quite well off the road. It has narrower but deep grooves that strengthen its performance on snow and mud. The deep grooves help to grab and throw the mud/snow backwards improving the grip of the tire. Numerous sipes also help to wipe away mud or snow particles, while improving the traction. Although it performs exceptional at soft terrains but it isn't recommended for rocky ground as narrow grooves aren't able to bite the rocks and ultimately the grip of the tire is lost resulting in slipping and damaged tire tread.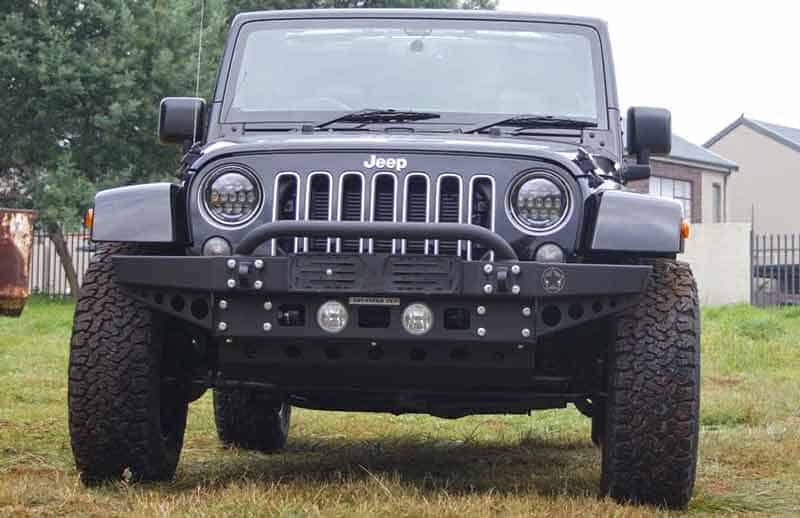 KO2's tread pattern sheds mud and slush quickly with a design of wide spaced blocks with deep grooves between them. The tread pattern of  KO2 is affected by the side lugs on the tires because they are more in number, and are larger than AT51's; this allows it to provide more off-road traction than the latter tire. The tread pattern of the KO2 is more arched with deep lugs for off-road traction, this results in having better tire width than the Road Venture AT51. The wide and deep grooves of KO2 allow it to have better traction on all terrains as wide grooves enable the mud/snow to pass through and they throw snow/mud particles backwards, improving the traction. Interestingly, the wide grooves of KO2 enable it to move on rocky grounds smoothly as they bite the surface and in result the grip and handling is improved.
Comfort Comparison
The AT51 comes with built-in run-flat technology, which the KO2 doesn't posses. This means KO2 tires can deflate without escaping through the sidewall, and they will still be able to maintain control of your vehicle. AT51 tire was designed for an enhanced comfort ride, and this is achieved by maximizing its product's stability across all driving conditions.
The noise level of AT51s is great when compared to the loudness of KO2s. The noise level for AT51 is 69 dB, while the noise level for KO2 is 73 dB.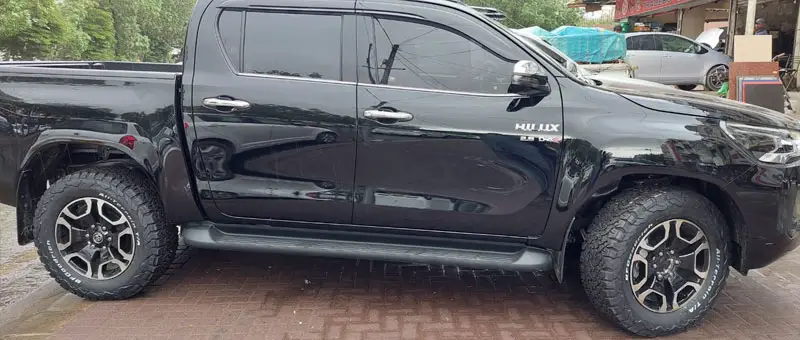 Since the noise level is directly affected by the size of grooves, narrower the grooves, the quieter the ride. The grooves of AT51 are narrower than BFGoodrich KO2, which means that it will be quieter. This is one of the factors that makes KO2 produce more road noise.
Durability and Treadwear
The durability of  AT51 is exceptionally high, material composition of the tire is a strong, high sheen rubber compound tread, nylon reinforcement, and a rigid polyester cord body. This makes the tire strong with good traction and resistance to wear, impacts, and tearing. The durability of  KO2 is also because of its high-quality materials and design.
The tread-wear of both tires is nearly same, however KO2 has a shorter tread life but a softer sidewall than the Road Venture AT51.
Price
Comparing the prices of the two tires, one can see that, on average, KO2 is slightly expensive than AT51. The price difference isn't huge, but this may be a matter to consider for some people.
Quick Summary
Both tires are all-terrains and are designed with off-road purposes in mind. However, the KO2 is designed for mainly wet use, whereas the AT51 is primarily designed for dry conditions.
AT51 is recommended for on-road driving due to its wider tread design.
KO2 is considered best for off-road driving due to the design of its tire pattern.
Comparing the comfort level of the two types of tires, Kumho's Tire is more comfortable than BF Goodrich.
The KO2 wears out faster than AT51.
Compare BFG KO2 with other AT tires: