Both Goodyear Duratrac and MTR are All-Terrain tires that specialize in providing smooth on and off-road drives. MTR is specially designed for off-road, significantly for mud terrain. It gives a powerful performance on mud terrain with higher stability and comfortability. Credit goes to its highly optimized shoulder blocks and aggressive tread design.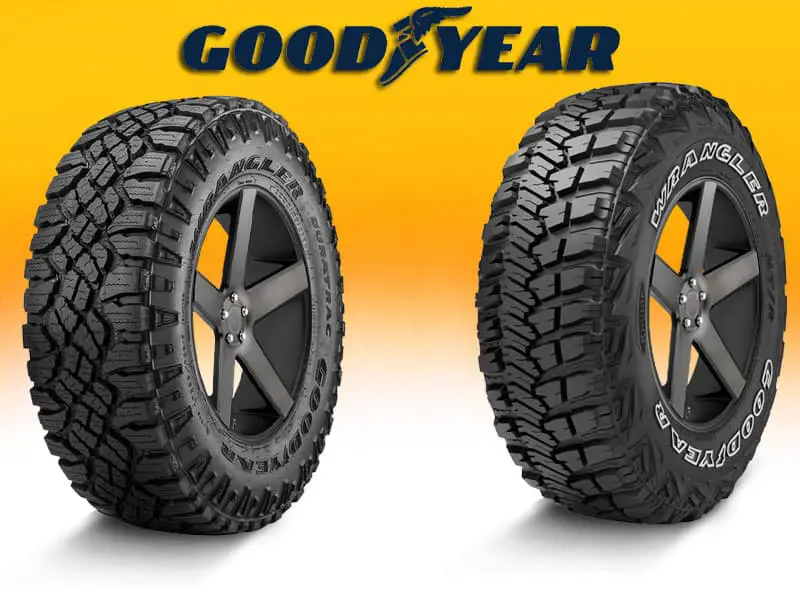 In contrast, Duratrac has optimized center blocks, well-developed shoulders, and thus provides maximum traction for off-road. However, its off-road performance is a bit lower than MTR due to its relatively lower void ratio, but it offers a confident on-road drive.
Comparing Tread Pattern of both tires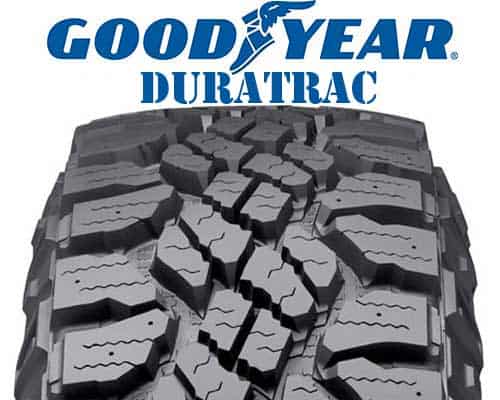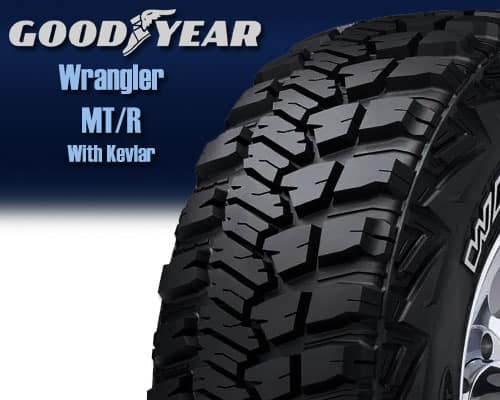 MTR offers very impressive performance off-road. Credit goes to its strong built, consisting of silica tread compound and the asymmetric tread pattern. It consists of a highly specialized wraparound tread design with a higher void ratio.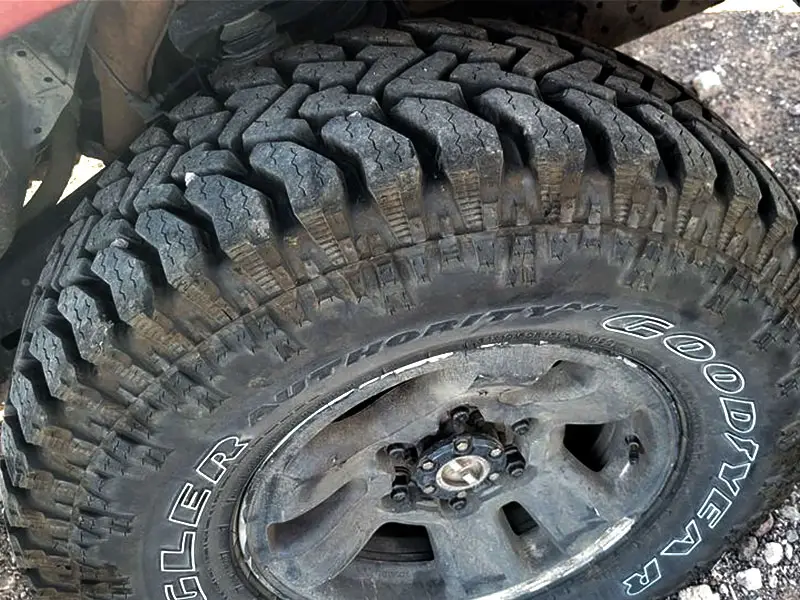 A higher void ratio means excellent traction off-road, whether it is mud, soft snow, or gravel. It has a deep and wide tread pattern; thus, it produces more noise on-road.
Duratrac's tread blocks are arranged in a symmetrical pattern that allows good off-road traction and comparatively better on-road performance.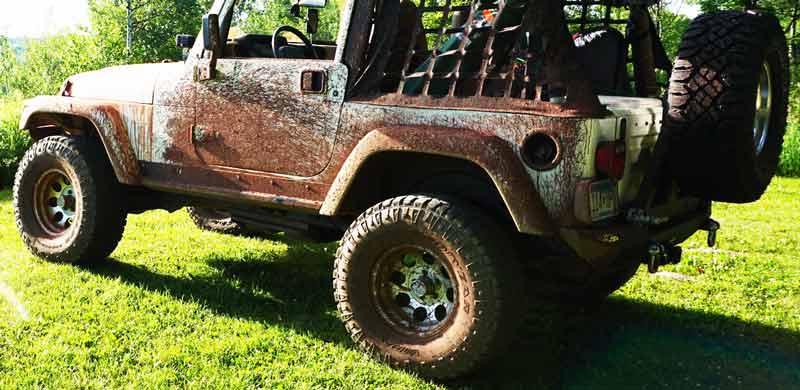 This tire has a higher contact patch comparatively, which results in better grip and handling on-road. It is significantly designed to give an exceptional performance on icy tracks due to its higher contact patch. The presence of many stone ejectors allows it to provide good performance on rocky terrains. It is made up of strong material with an efficient tread pattern, thus offering maximum tire life and increased durability.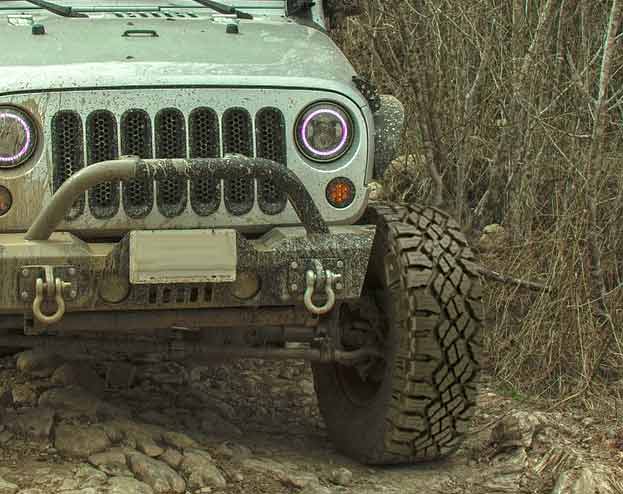 On-road Traction Comparison
On-road performance demands a higher contact patch for better grip. MTR has widely spaced tread blocks, resulting in a higher void ratio. This higher void ratio allows a lower contact patch and thus minimum grip on paved paths. That is why it doesn't fit best for the on-road drive but it offers efficient hydroplaning resistance because of wider grooves, allowing water to pass through the tread.
The lower void ratio of DuraTrac provides a higher contact patch, thus offering good tire grip on the road. It also offers good wet traction because the water can easily pass through the deep grooves, avoiding hydroplaning.
Off-road Traction Comparison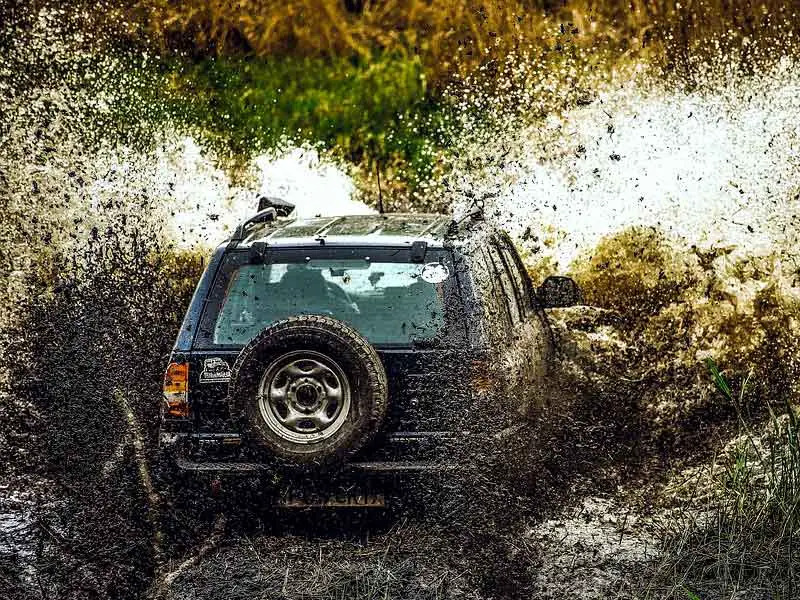 Mud Terrain
MTR has wider grooves between the blocks which allow the mud to pass through, thus moving the tire forward. Moreover, there are numerous biting edges and mud ejectors in the tread, thus capturing mud and throwing it backward, while moving the tire forward. These all characteristics make it best for mud terrain.
Duratrac also offers powerful performance in mud terrain. Its deeper and wider grooves prevent the mud from getting trapped into the tread.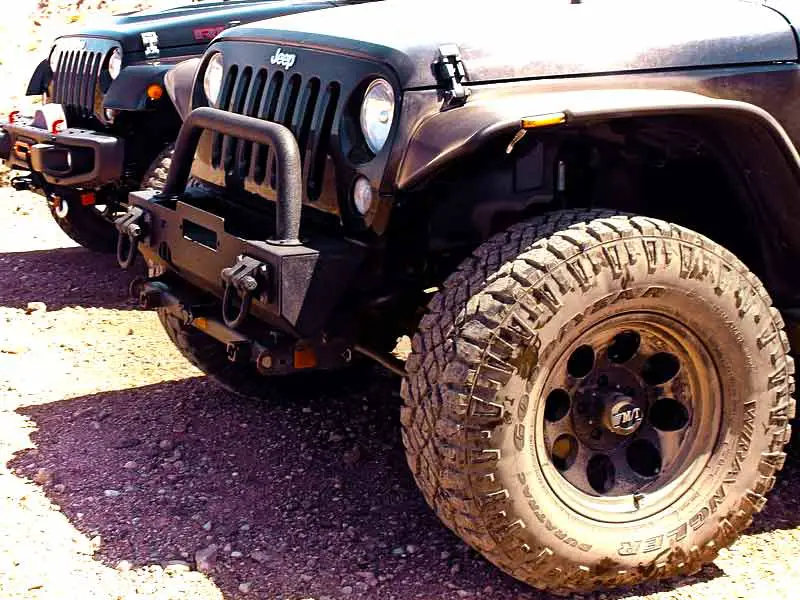 Its zig-zag sipes consist of many biting edges that bite off the mud from the way and thus improve tire movement. It also offers anti-slip properties.
Snow Terrain
As with mud, soft snow is also thrown backward with the help of grooves. Wider grooves help the tire move forward by throwing the soft snow backward. MTR is designed with wider grooves and larger sipes and offers a high void ratio. Thus, there is no soft snow trapping in the tread; it will pass through efficiently, thus moving the tire forward.
Duratrac also offers good performance on soft snow terrain because of its decent void ratio and biting edges. These wider grooves bite snow and throw it backward, thus moving the tire forward without any hindrance. However, it is a comparatively less attractive choice in snowy conditions.
Rock Terrain
MTR performs significantly better on rocky terrain due to its bold stone ejector and wider grooves. These stone ejectors prevent rock entrapment and thus offer good tire movement on rocks. It consists of super-strong built silica tread and asymmetric tread pattern. It has Kevlar technology, thus offering a tough and rigid built. It offers resistance to sharp rocks. Stone ejectors, sidewall armor, and tough built make it best for rock-terrain.
Duratrac also offers the best handling and maximum traction on rocky terrain.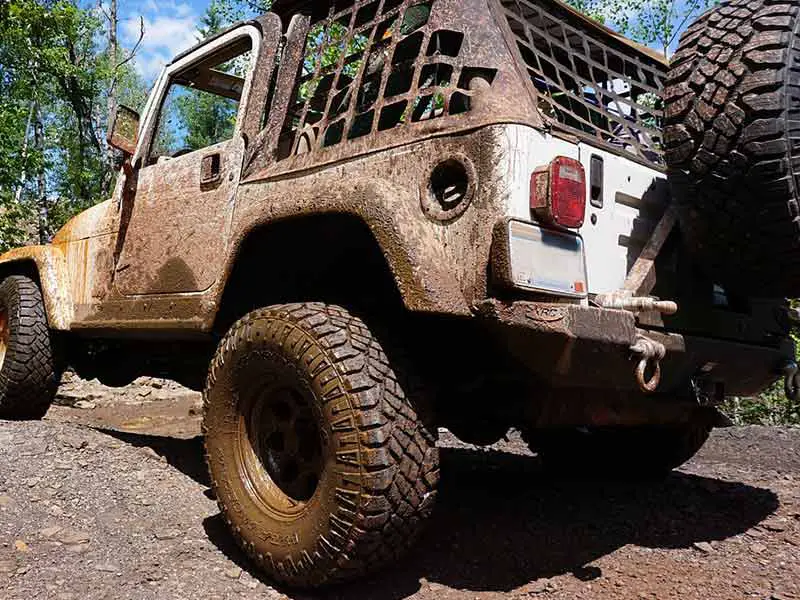 The reason is the presence of fine incisions, highly optimized tread design and well-designed shoulders, and wider shoulder blocks allow good handling even at higher speeds.
Comfort Comparison
The comfortability of MTR is not much suitable for on-road driving because of its lower on-road grip. However, its wider grooves offer maximum off-road comfort by absorbing jerks. It is a bit noisy because of large voids that allow air entrapment and thus noise production.
Duratrac is well-suited for on-road drive due to its relatively lower void ratio, which means it has narrower grooves. It is also a bit noisy due to its medium voids. It also offers high-speed stability and handling, even for an off-road drive.
Treadwear And Durability Comparison
MTR consists of a highly optimized tread pattern of a high-density silica compound. It also consists of cut and chip resistance material. Sidewall armor provides extra protection from tough road conditions. Its specially designed deeply sculptured tread patterns, Kevlar technology, and various nylon strengthening plies offer high-speed stability and increased durability.
Goodyear Duratrac comes with a very strong tire built. It consists of a very hard tread material that increases durability. Two steel belts with nylon strengthening also improve tire life. Built-in rim protectors, sidewall armors, and shoulders enhance treadwear and puncture protection. Duractrac provides improved tread life and increased durability.
Conclusion
Both are All-Terrain tires. And both have same tread depth.
MTR consists of Kevlar technology with strong built.
MTR offers the best off-road comfort and stability due to deeply designed tread blocks and highly developed shoulder designs.
Duratrac offers maximum durability due to strong and highly optimized construction, rim protectors, and well-designed shoulders.