BFGoodrich KO2 and Goodyear Duratrac are all-terrain tires, and they are among the most preferred tires. These tires come with really amazing features as they are uniquely designed.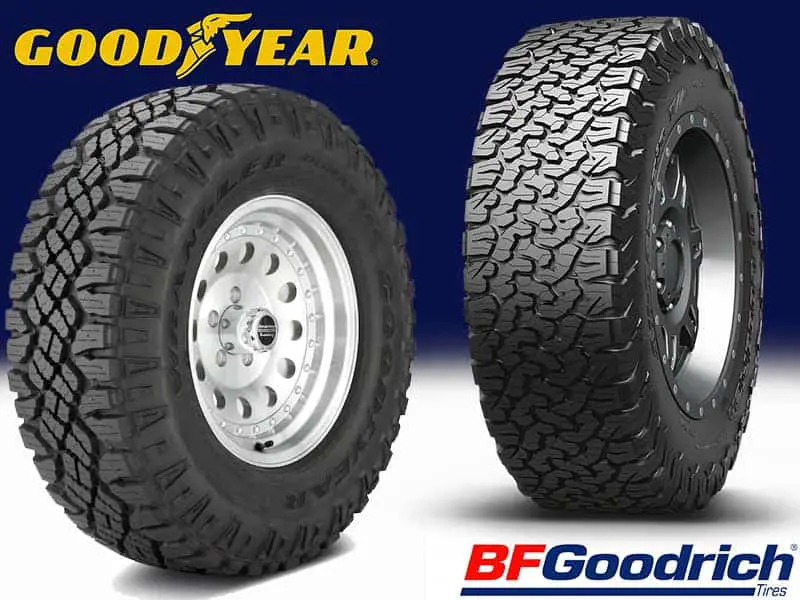 Both of their designs may seem similar, but they have many differences that set them apart from each other. And after studying the differences, you can decide which ones to choose according to the terrains you wish to travel to.
Comparing BFG KO2 With Goodyear DuraTrac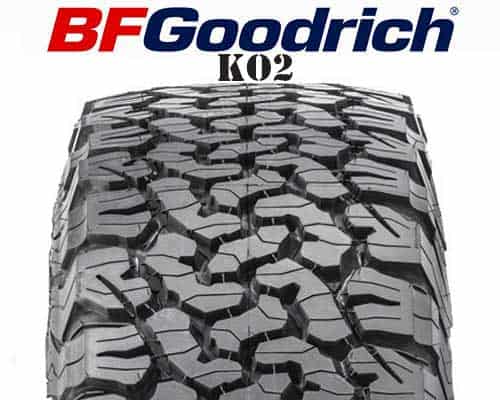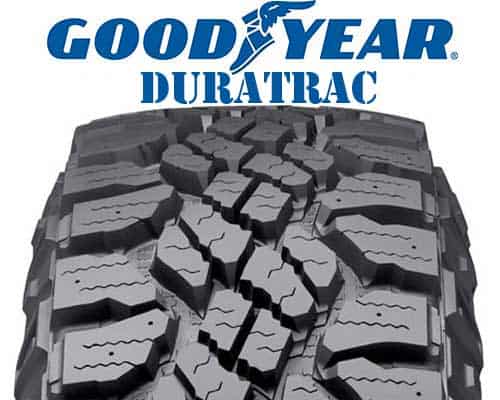 Goodyear DuraTrac is unquestionably one of the most successful A/T tires. It is because of its aggressive design and unbelievable qualities. This tire has massive sidewalls, deep treads, and large lugs. These features make it the dependable choice for large SUVs and truck owners. It is the king of muddy tracks, off-roading and can be used in daily driving as well.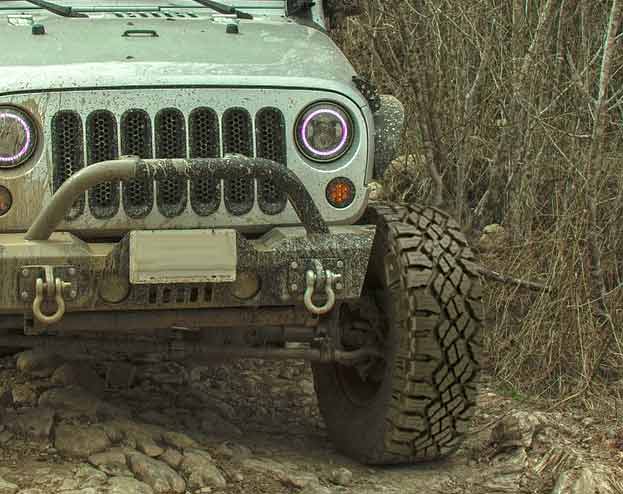 DuraTrac deep treads provide a high grip while off-roading or on highways.
BFGoodrich is a reputable brand, and all of its tires are remarkably good. KO2 is an outcome of BFGoodrich. This tire is very specially designed; its pattern is close and has tiny grooves compared to Duratrac. The small grooves make it an excellent choice to drive on highways as well as off-road. The treads are deep, enabling the dirt and water to pass, providing more traction and stability.
Traction Comparison
The main focus of every tire producer is to improve traction and road grip. KO2 is known for its outstanding traction in light snow and dry terrains thanks to its deep treads that let the snow and sand pass from in between, enabling the tire to enhance the road grip. If the treads aren't deep, the water can decrease the tire's contact with the road resulting in slipping and zero road grip. KO2 has closer grooves that provide more traction in dry areas as more parts of the tire contact the road pavement.
DuraTrac also provides high-grade experience in terms of traction. Its pattern has high angled center tread blocks that increase the traction and provide lateral stability.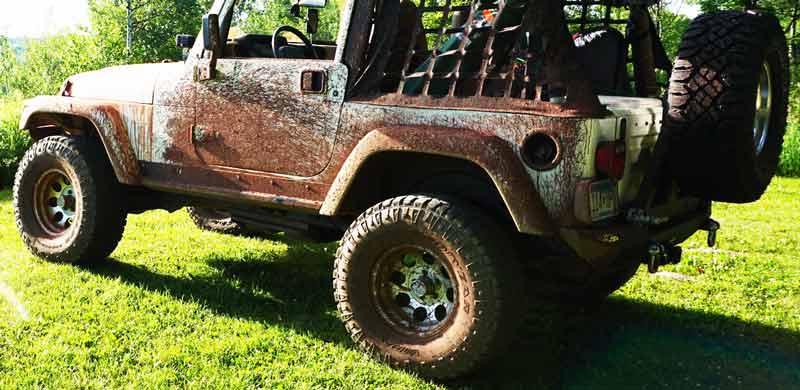 Somehow the design of DuraTrac is the same as KO2, and so is the traction as well. DuraTrac has deep grooves as KO2 that allow it to have a sturdy grip on snow; that's why it is considered the king of snow traction. Its material also supports it to move on snow. Goodyear tractive technology is used at the bottom of grooves, providing additional biting edges that take the traction experience to a new level.
Comfort Comparison
KO2 is always recommended if you travel more often on paved roads. It provides a smooth and stable ride with complete control on the steering wheel due to its tiny incisions as more of the tire's part is touching the ground. In fact, the tire is thick. However, it still provides a smooth and comfortable ride because of its pattern, which is made by computer optimization for interlocking tread design.
DuraTrac performs pretty well, but it vibrates slightly more than KO2 because of its middle blocks and more prominent grooves. We can say that KO2 is more comfortable. Duratrac does not vibrate at high speeds, and overall we can say that it is better than many other tires of its line.
Off-Road Performance Comparison
These tires are All-terrain tires and are expected to perform well while off-roading, but you can't use them on entirely rough terrains as they aren't made particularly for off-roading.
Sand
KO2 can perform on the sand, but it isn't recommended to be used often because its design is too narrow and won't grip the sand.
DuraTrac is the best option for sandy terrains as it has wider grooves and sand passes through them. Using DuraTrac, the vehicle can run on top speed on sand/dirt without facing any problem of stability or grip.
Rock
A ruggedly built tire will perform better on rocks or gravels. The performance of KO2 on rocks is quite reliable as it has robust sidewalls as BFGoodrich features a new technology called Coreguard in them. The design of the shoulders is also serrated. These features protect the tire from bruising or getting damaged.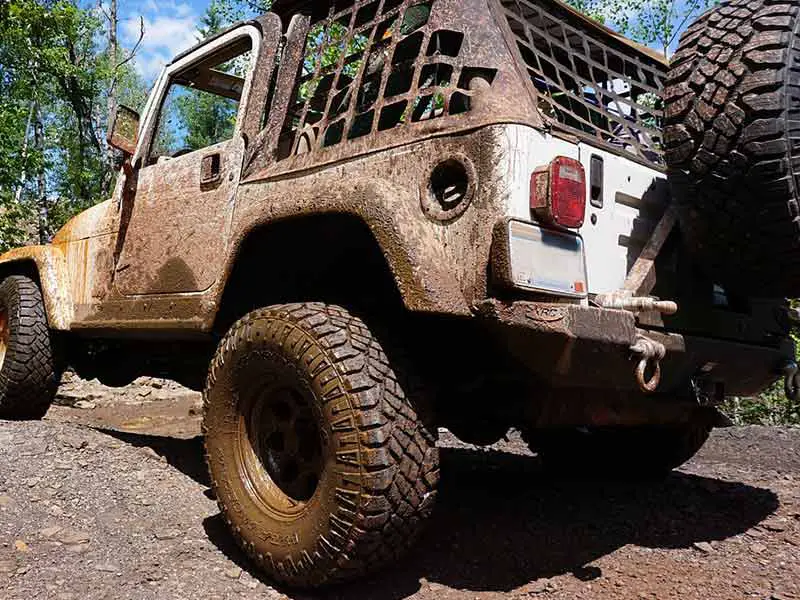 If you want the best handling traction and grip on the rocks, then you will have to go for DuraTrac as its incisions allow it to have a firm grip while shoulders are also designed in a way that helps it to cross the rocky grounds.
Soft Terrains
The mud buster bars of KO2 keeps it safe from being damaged, and its small and deep groves enable it to have a stable grip as mud fits in deep grooves, and the tire is directly in contact with the terrain.
DuraTrac also performs well on soft terrains as it also has deep grooves to retain mud and dirt. You can choose any of these tires if you want to use them on soft terrains.
Tread Wear And Durability
When we talk about durability, KO2 is always on the top. Top-notch material is used in its production. Tread rubber and unique technology called Core Guard Tech are placed on the right spots to ensure durability isn't compromised. The combination of all of these elements makes its durability and tread wear unquestionable.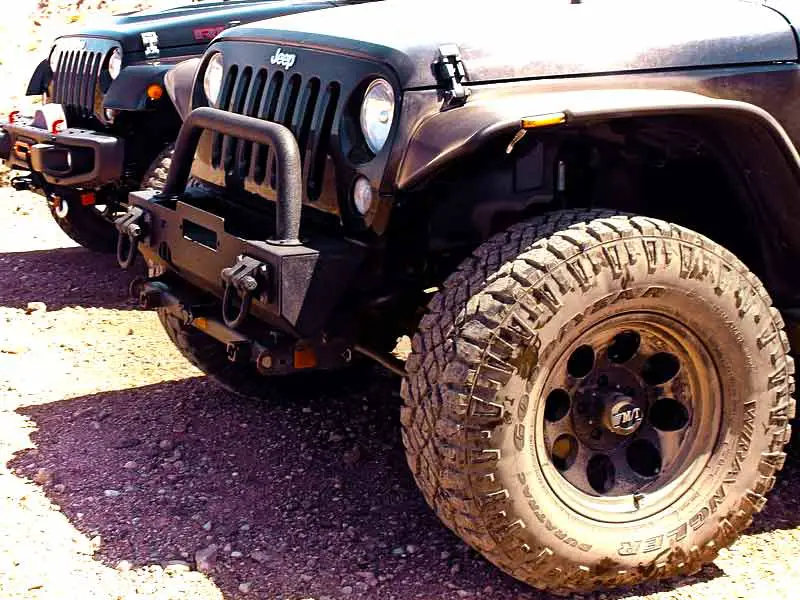 DuraTrac comes with a very dense material; its tread compound is hardened, making it more robust and providing more durability. DuraTrac's sidewalls and shoulders are strong enough to protect it from getting bruised while off-roading.
Noise Level
The noise level of a tire entirely depends on its design. Tires that have larger grooves make more sound. KO2 has smaller incisions, making significantly less noise on highways. The deepness of its channels also lessens the sound.
While on the other hand, Goodyear DuraTrac is a little noisier than KO2 because it has a wide pattern and thicker blocks in between. In terms of noise, KO2 is much better than DuraTrac.
Looks
As discussed above, these tires have a similar design, so the looks are also the same. KO2 is a decent and eye-catching tire due to its treads and size.
Compared to KO2, DuraTrac is more beautiful as it has a much more aggressive design. When you drive on roads, you will catch the attention of everyone around you just due to your good-looking dark black DuraTrac tires.
Customer Evaluation
The best review of any tire is always given after using it. The users of KO2 tell that this tire is best for moving on highways because of its smooth and quiet ride. It is also well while off-roading, but very harsh terrains can defeat it. KO2 can perform well up to 50,000 miles, and some may go until 60,000 miles.
Goodyear DuraTrac is also good on highways, though it is a little noisy. This tire performs well at all kinds of terrains but has given the best performance on snowy areas. That's why it is considered the tire of winters.
Comparing Price
Different companies make DuraTrac and KO2, so they have a considerable price difference. The DuraTrac is much cheaper than BFGoodrich KO2. And if we compare the price in terms of features, we must say that DuraTrac will be a good choice. As features offered by both are almost the same, leaving some of them.
Overall Thoughts
Now let me tell you the main points about both of these tires:
BFGoodrich KO2 and Goodyear DuraTrac are both A/T tires and perform well on highways and off-road.
KO2 provides more traction and stability on highways and muddy areas, and DuraTrac is good at rocky and snowy grounds.
Both of these tires are good at highways, but DuraTrac produces more noise than KO2.
The durability of KO2 is mind-blowing due to the latest technology used in it. DuraTrac also has long life due to its rigid sidewalls and thick shoulders, and it mostly lasts much longer than fifty thousand miles.