Nitto and Cooper both manufacture mid-range tires with optimal performance. Both discoverer AT3 and Terra Grappler G2 are A/T tires that enable you to take your car out for a spin without worrying about losing your grip.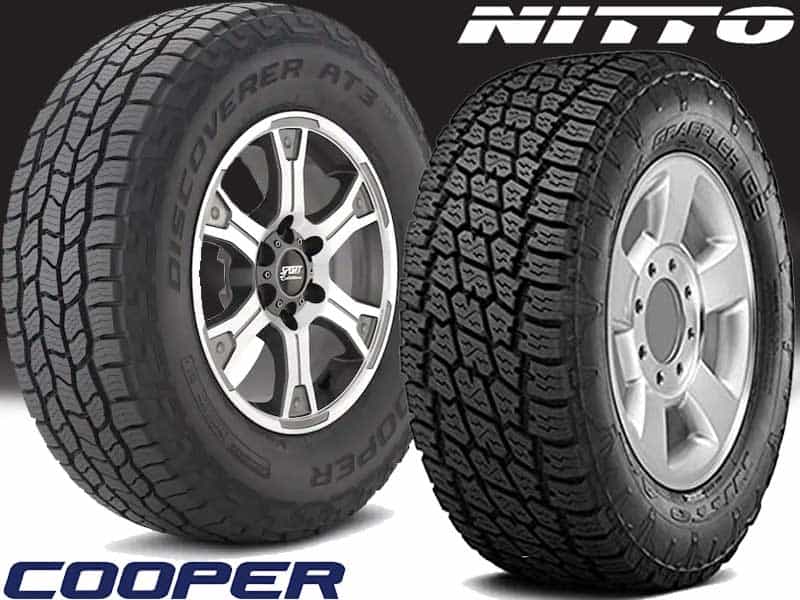 AT3 and G3 provide you excellent traction properties under off-road and on-road conditions, with AT3 having a slight edge in on-road performance. Here, we have compared both tires for you to choose the best.
Comparing Nitto Terra and Cooper AT3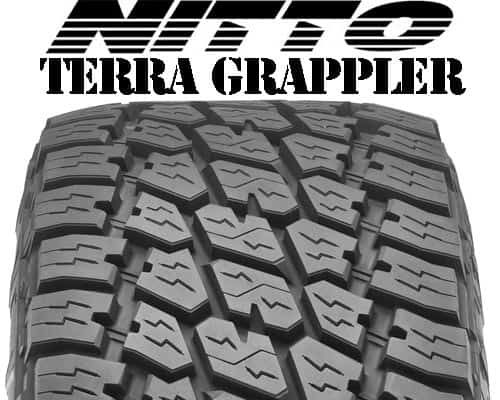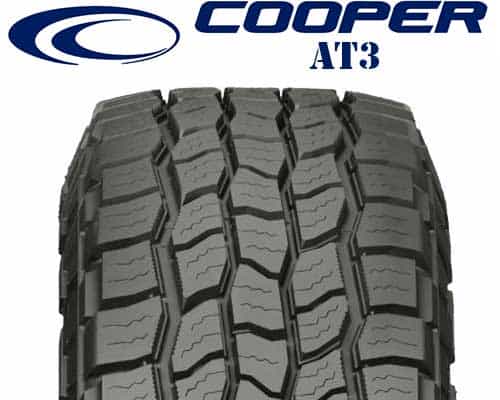 Cooper and Nitto tires' crown jewels are the at3 and Terra grappler, respectively. Both manufacturers have addressed every possible flaw in their armor to provide the most outstanding possible product. Even though At3 and G2 are A/T tires, both harbor different technologies and perform differently on certain terrains. When it comes to traction, handling, and cornering, Cooper has awarded At3 with a rather aggressive tread. With adaptive traction, durable tread, snow grooves, and sawtooth blocks edges, AT3 performs well under off-road conditions.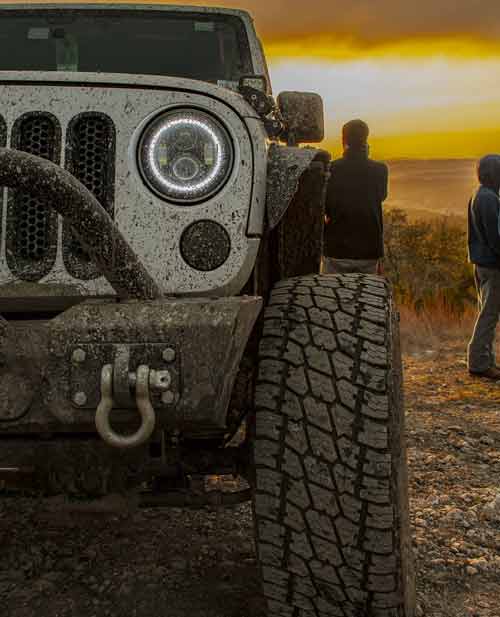 Both AT3 and G2 perform well under off-road conditions but, under on-road, AT3 has the lead. G2s aggressive pattern makes it a bit unsuitable for on-road performance. AT3 gives you excellent wet traction with its Aqua vac channels. G2, on the other hand, has full-depth sipes, which keep you from tailgating ever after a certain degree of wear. G2 is rather made for the adventurous drive. Terra grappler features a unique tread design, a combination raised thunderbolt pattern on one side, and a new blade design pattern on the other. The blade design extends from the outer shoulder tread blocks to the sidewall.
At3 is a lot more civilized in terms of comfort than G2, whereas Terra grappler provides better noise reduction. Both AT3 and G2 are optimized for off-road conditions. The performance underperformance under on-road is about satisfactory, with AT3 having the upper hand. 
Which tire has a better traction?
All-terrain tires primarily focus on traction, handling, and stability. 
Cooper AT3 features the adaptive traction technology ™, enabling it to adapt to various dry terrains, asphalt, gravel, sand, or roads.
The AT3's shred-resistant silica and durable tread technology allow it to maintain its grip in wet conditions; the aggressive tread design also allows it to perform reasonably well in light mud, giving it an advantage. Cooper discoverer AT3 prevents hydroplaning with 4 Aqua Vac ™ Channels by rapidly evacuating accumulated slush and water, providing a safe ride without the risk of tailgating.
As compared to terra grappler, AT3 performs admirably in snow. AT3 incorporates snow groove technology, which allows snow to become lodged between the tread for increased cohesive force, resulting in improved traction and handling on snow. It also has seen tooth block edges, which add more biting edges for traction on snow and ice.
Terra Grappler G2, on the other hand, gives you both on-road and off-road traction.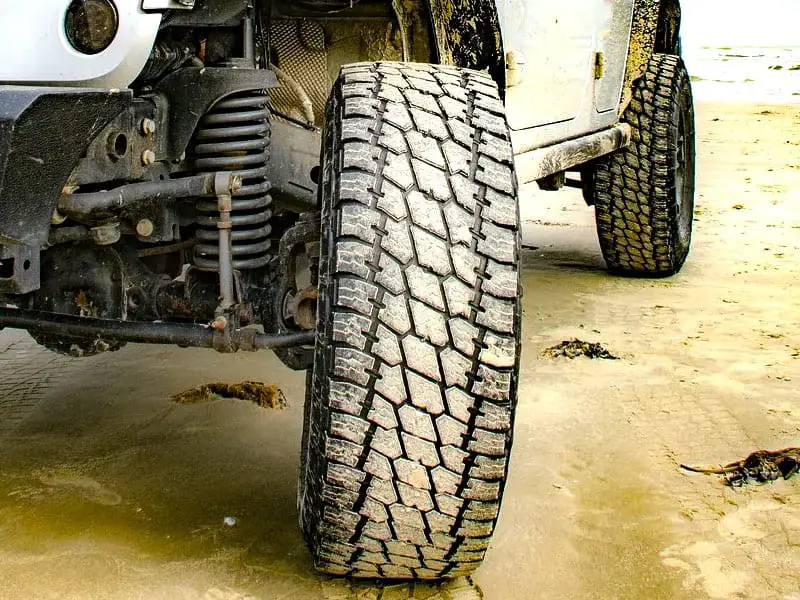 The reinforced coupling joints allow the tire to maintain its shape while off-roading, providing excellent traction and handling on rough terrain without sacrificing rigidity. Nitto has added full-depth sipes, which maintain wet handling and aquaplaning even after treadwear has set in; it also prevents your tire from becoming an eyesore after some wear.
G2 features a staggered shoulder which helps in providing the biting edges necessary to cope with snowy or icy conditions. With that being said, wet and mud traction of G2 is not up to par and could cause you some trouble. 
The staggered shoulder helps G2 provide more biting edges to tackle the winter conditions, i.e., snow, ice, and slush.
Which is more comfortable?
A/T tire primarily focuses on performance related to traction, control, and handling in multiple terrains, and the proposed comfort has to bear the burden somewhere. 
The Terra Grappler G2 has a variable pitch tread block that provides a quiet and smooth ride. Noise has always been an issue with A/T tires, but that's not what you're worried about when off-roading. The reinforced block foundation gives stiffness to the tread to prevent your tire from wobbling. In contrast, the zig-zag grooves edge blocks provide outstanding steering responsiveness and a smoother ride.
AT3, on the other hand, has a tread design that makes it a lot more civilized on the road when compared with terra grappler; it features the Whispering groove technology. Whispering grooves provide exceptional cabin noise reduction compared to G2 under on-road conditions. However, when you take them off-road, the AT3s are no different from any other tire. 
The AT3's robust construction makes it a poor choice for a comfortable ride. We noticed that the journey was rather bumpy. Both G2 and AT3 were quiet under 0n-road conditions but got pretty loud under off-road.
Off-Road Experience: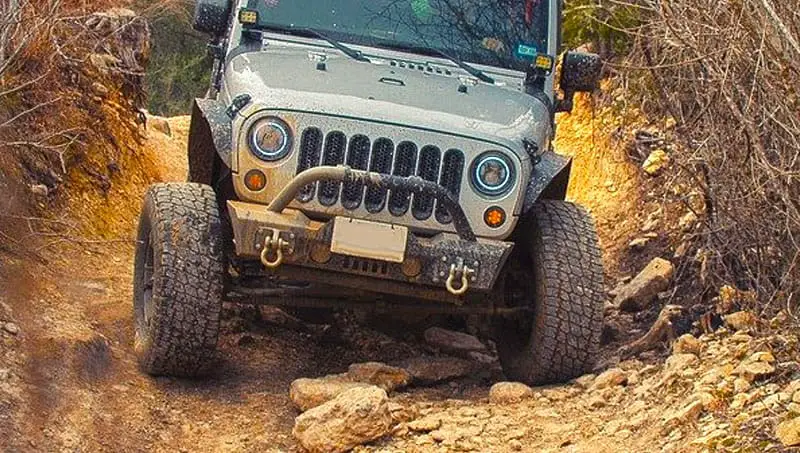 Both cooper and Nitto have addressed the off-road performance of AT3 and G2, respectively. AT3 features rugged traction shoulders that, apart from AT3's aggressive look, help your tire maintain its shape during off-road conditions to prevent your vehicle from wobbling. 
AT3 employs The Even Wear Arc TechnologyTM, designed to match tire-to-road contact area pressure while preserving uniform tread wear and off-road traction. AT3XLT is designed to operate well in the dirt. The G2, on the other hand, is not specialized for Mud performance but can still make it through if necessary. However, we do not recommend using your G2s in marshy terrain. 
The Terra Grappler G2 is built to handle your daily needs, whether it's a freeway drive or a journey to the mountains; these tires are ready to go. Its rigidity is maintained thanks to the reinforced coupling joints. At the same time, the staggered shoulder lugs provide additional biting edges to accommodate for off-road conditions. Regardless of Nitto's claims, we found this tire to be less suitable for on-road conditions than the ridge grappler.
Durability and Treadwear
A/T tires wear faster than highway, street, mud, winter, or any other type of tire. The leading cause of this is driving in off-road situations. Cooper and Nitto have both addressed this flaw and developed new technology to address it.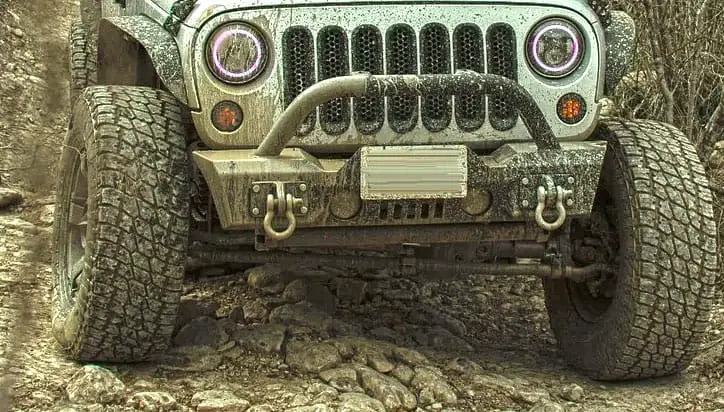 The Terra Grappler G2 maintains its all-terrain adaptability while also providing excellent tread wear and durability. The G2 has a coupling joint that links the outer and inner treads, increasing tire strength and allowing the tire to maintain its shape in off-road and high-speed driving conditions. Even when the tread wear has set in, the full-depth sipes keep your tire looking excellent while still preserving its water evacuation abilities. The Terra G2 is one of Nitto's first A/T tires to include a Treadwear warranty.
G2 is the first A/T tire by Nitto, on which it offers a warranty. Nitto offers a 50,000 miles warranty on LT-metric and flotation sizes and 65,000 miles for hard metric sizes. Even though Nitto claims that wet traction remains the same even after a certain degree of tread wear, we observed some instances of hydroplaning after 20,000 miles.
In comparison, AT3 has deeper treads in the LTTM and XLTTM variants and Durable Technology TM. It also has a next-generation silica component that makes it resistant to chips, cuts, and tears. Stone Ejectors are present in AT3 as a contrast to G2. AT3's stone ejection ledges aid in the removal of trapped stones and pebbles, while AT3's rigid traction shoulders protect against punctures and abrasions.
Cooper offers a 60,000 miles treadwear warranty and a 60-day satisfaction warranty.
Price Comparison
We found Cooper Discoverer to be more economical and pocket-friendly than Nitto Terra Grappler G2.
Both At3 and Terra grappler provide comparable performance in terms of traction, comfort, durability. Still, when it comes to on-road performance, cooper's discoverer AT3 has the lead. In addition to that, we also observed some loss in performance associated with tread wear. So, if you're looking for a tremendous A/T tire along with saving some bucks, Cooper Discoverer AT3 is your go-to tire.
Summary
We compared bothAT3 and G2 based on performance, stability, durability, and comfort and our findings are as follows:
Both AT3 and G2 gave an excellent performance in dry terrain, but At3 has the edge of wet traction and hydroplane resistance.
We observed a few cases of tailgating associated with G2 despite full-depth sipes.
In terms of off-road traction, G2 has a slight edge over AT3. Terra Grappler's staggered shoulder lugs and coupling joints help it maintain its shape under off-road conditions.
Both At3 and G2 are tied in terms of durability and tread wear.
Terra Grappler G2 retails at a higher price than Cooper Discoverer AT3; we consider G2 expensive, given the features compared with AT3.