A/T tires, unlike any other family of the tires, offer you all round traction in a variety of terrains. These tires are designed to tackle weather ranging from highway roads to rocky mountains and icy roads giving you a free pass to award yourself with an adventure. But with market rife with hundreds of option to choose from, it can get pretty daunting so, we do your job for you by comparing two mid-range tires.
Here, we shall be comparing Nitto Terra Grappler G2 against Bf Goodrich KO2 to do your work for you.
Comparing BFG KO2 vs Terra Grappler G2: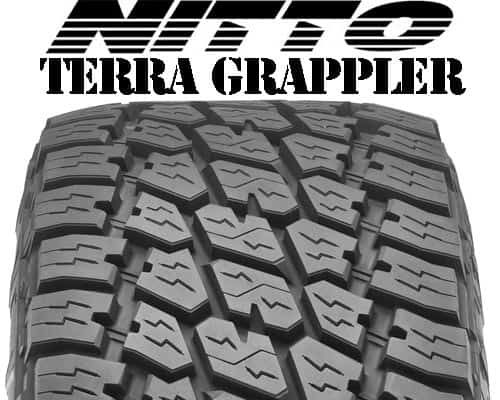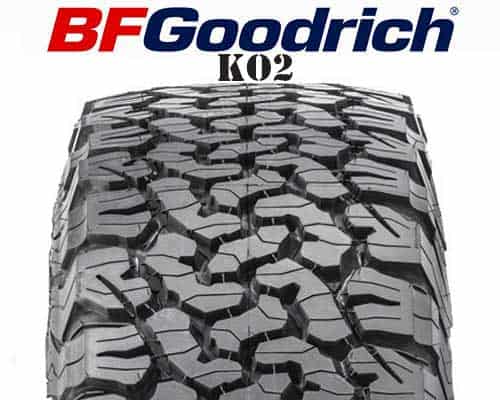 Terra Grappler G2 is the first A/T product by Nitto, on which it offers a treadwear warranty that says something about their confidence in this tire. G2 gives an exceptionally dry and off-road performance with its reinforced coupled joints, staggered shoulders. It further features full depth sipes for wet traction which is not its strong suit.
The variable tread design allows these tires to make your ride somewhat quiet, as expected from an A/T tire.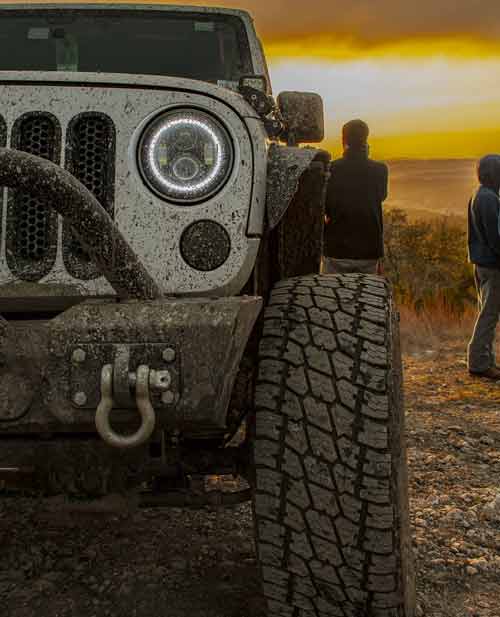 Terra Grappler features a unique tread design, a raised thunderbolt pattern on one side and a new blade design pattern. The blade design extends from the outer shoulder tread blocks to the sidewall. KO2, on the contrary an aggressive tread which is molded into a computer optimized, high void with interlocking pattern for a durable performance in all terrains.
KO2, on the other hand, features 3D track sides, upper shoulder sidewall armor, and a serrated shoulder design to offer you exceptional off-road performance. KO2 takes the lead in wet and snow traction, whereas G2 performed better in dry and off-road conditions.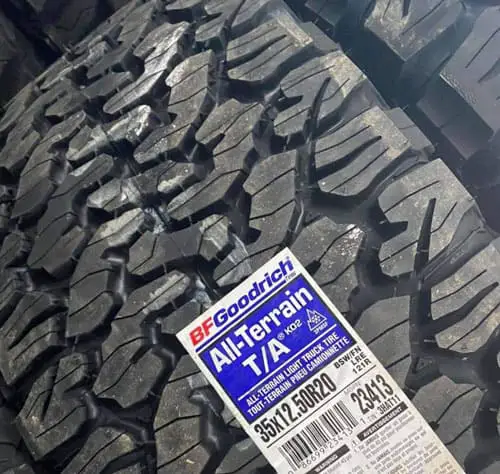 It's quite normal to expect sacrifice of comfort to some extent when one chooses an A/T tire; G2 features the variable tread technology to reduce cabin noise, whereas KO2 uses no such technology. In terms of durability and tread life, we found both KO2 and G2 to be tied.
Overall Traction Comparison
A/T tires primarily focus on the traction associated with different kinds of terrains.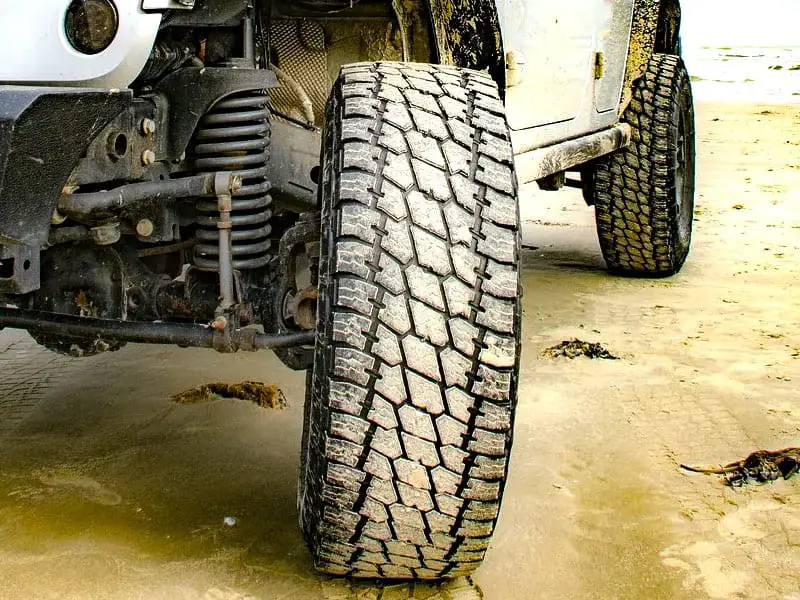 Terra Grappler gives you exceptional dry (on-road and off-road) as well as wet traction. Nitto claims that you get the same great wet performance even after wearing the tire due to full-depth sipes but, our tests say otherwise. The reinforced coupling joints help the Terra Grappler maintain its shape for exceptional control and handling during cornering and high-speed driving without losing its rigidness. 
KO2, on the contrary, focus more on wet and snow traction rather than dry traction. In terms of dry traction, G2 has the edge. But when it comes to wet traction, KO2 takes the lead. The 3D sipes traction edges give KO2 its formidable hydroplane resistance, and the mud phobic bars, which are raised ledges within the tread, aid in the evacuation of water, mud, and slush from the tread. The ejection tread technology doesn't let any mud or debris get stuck within the tread, thus removes it quickly to reduce hydroplane. According to Bf Goodrich, KO2 gives 10% better mud traction than KO.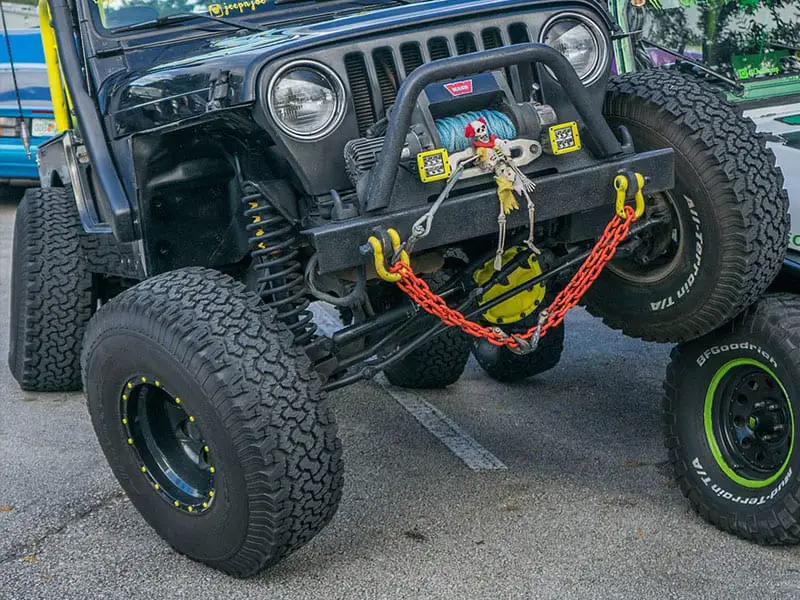 Whereas G2 as compared to KO2 are simply not made for mud and we wouldn't advise you to take your G2s into a marshy area. 
KO2 features 3D track sipes that give excellent snow and ice traction by lodging snow within the tread to increase snow to snow traction. KO2 is awarded Three-Peak Mountain Snowflake. G2, on the other hand, features a staggered shoulder which helps in providing the biting edges necessary to cope with snowy or icy conditions. Goodrich claims that KO2 provides 19% additional snow traction than its predecessor; Bf Goodrich KO.
*Although non-winter tires with the three-peak mountain snowflake (3PMSF) symbol have extra longitudinal snow traction above what all-season (M+S) tires that do not have the symbol can provide, under all extreme weather conditions, they can not equal the capacity of a real winter tire*
Durability and Treadwear Comparison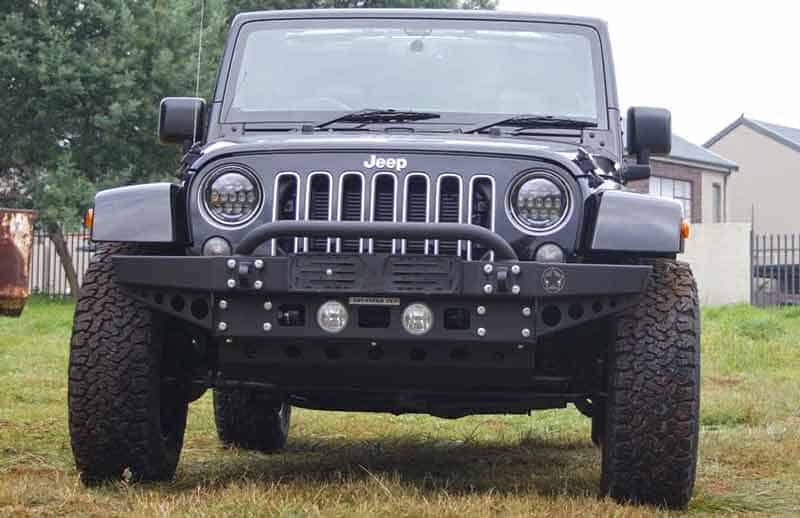 BF Goodrich states that the sidewalls of the KO2 are 20% stronger than the predecessor, the BF Goodrich KO. It has a CoreGuard technology that prevents your tire from splitting and bruises, as well as enhanced rubber thickness. Tri-Guard technology, which consists of twin steel belts reinforced with nylon and Goodrich's polyester cord sidewall, makes your tire far more durable than an average A/T tire.
The interlocking tread pattern effectively distributes tension on the tires, resulting in even wear. Most tire manufactures don't give a treadwear mileage warranty, but BF Goodrich does, with a 50,000-mile warranty and a 60-day satisfaction guarantee. Furthermore, BF Goodrich claims that they have added 20% more sidewall strength to make the tire more durable.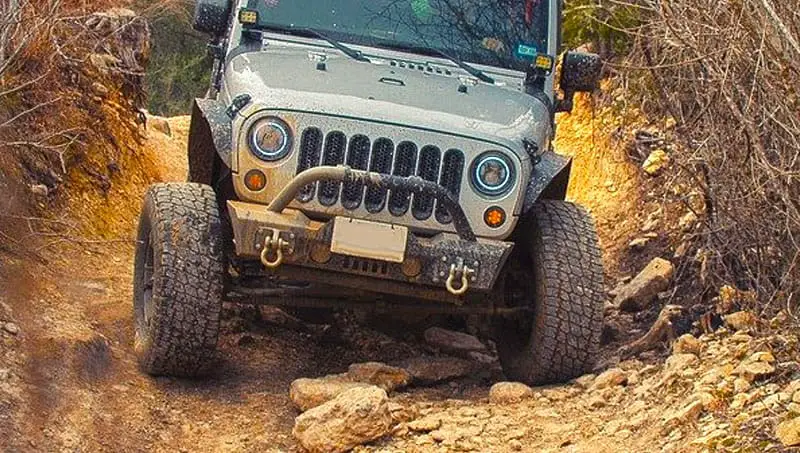 On the other hand, the Terra Grappler G2 maintains its all-terrain adaptability while also providing great tread wear and durability. Even when the tread wear has set in, the full depth sipes keep your tire looking excellent while still keeping its water evacuation abilities. The G2 tire has a coupling connection that joins the outer and inner treads, increasing tire strength and allowing the tire to maintain its shape in off-road and to provide you excellent handling, steering responsiveness, and cornering abilities.
The Terra G2 is one of Nitto's first all-terrain tires to provide a Treadwear warranty. Nitto provides a 50,000-mile warranty on LT-metric and flotation sizes, while hard metric sizes come with a 65,000-mile warranty. Despite of Nitto's claims observed some hydroplaning incidents after 20,000 miles.
Off Road Performance
One aspect that an A/T tire must be capable of dealing with is off-road performance. To cope with the wear and tear of off-road conditions, A/T tires feature a more rugged and aggressive design that helps performance and makes them durable.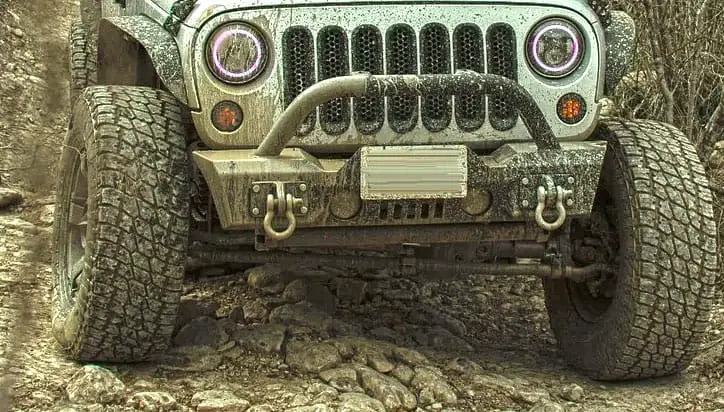 The Terra Grappler G2 is built to handle your daily needs, whether it's a freeway drive or a journey to the mountains; these tires are ready to go. Its rigidity is maintained thanks to the reinforced coupling joints that maintain its shape even on rough roads. At the same time, the staggered shoulder lugs provide additional biting edges to accommodate for off-road conditions. Regardless of Nitto's claims, we found this tire to be less suitable for on-road conditions than the ridge grappler.
The tread designs on the KO2 are aggressive and irregular, and they perform remarkably well in off-road conditions. But when comparing terra grappler G2 to KO2, we concluded that G2 has a modest advantage in terms of off-road performance.
Comfort Comparison
A/T tires, in return for holding their own on a wide variety of terrain, take a bite out of comfort and luxury associated with the drive. The drawback is that A/T tires can't seem to shake, but comfort is not why people buy A/T tires. 
Terra Grappler G2 features a variable pitch tread block that absrb vibrations to some extent offering you a quieter ride quiet ride as compared to Bf Goodrich KO2.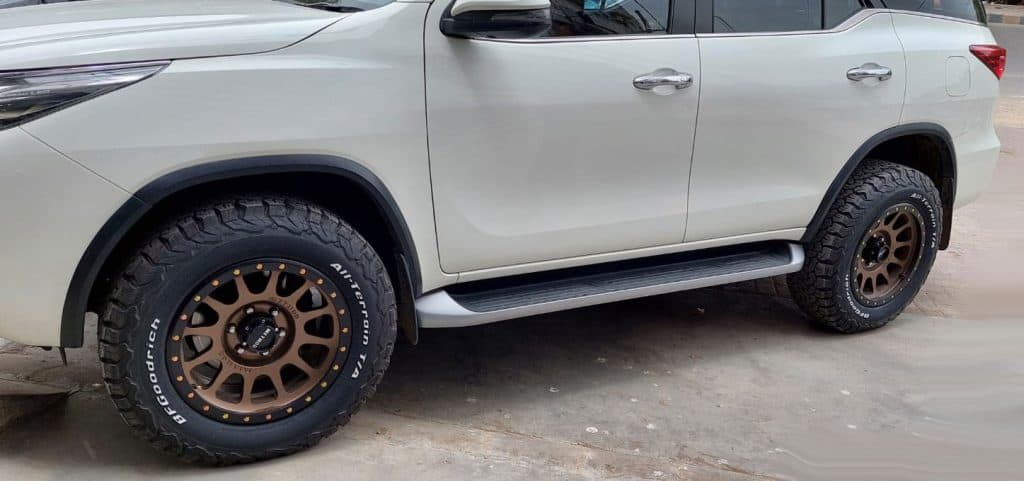 KO2, on the other hand, uses no technology for sound reduction yet offers a fairly smooth ride. BF Goodrich uses computer optimization to feature the interlocking tread design to dampen the shocks associated with driving on off-road conditions. 
What about Price?
In terms of price, both Terra Grappler and KO2 are quite competitive, given their mixed performance. Both KO2 and G2 are fairly expensive as compared to some of the other A/T tires. But we think their price is justified instead of their performance.
Summing Up
We tested both Terra Grappler and Bf Goodrich KO2 as per our standard tests and found mixed results. We concluded that Terra Grappler gives better performance in terms of dry traction and off-road performance as compared to KO2. KO2, on the other hand, performs brilliantly in mud, snow and wet terrains, whereas G2, not so much.
In terms of comfort and noise reduction, G2 takes the lead in noise reduction, whereas KO2 has the edge in the smoothness of the ride. We found both Terra Grappler and G2 to be quite durable in terms of treadwear, but we observed a few hydroplaning cases in Terra Grappler after the treadwear set in.