Both are All-terrain (A/T) tires especially designed for on and off-road traction. General Grabber AT3 has dense and compact tread blocks comprising of deep grooves which aids them to perform well during on-road traction while wider grooves of BFGoodrich KO2 provide excellent off-road experience.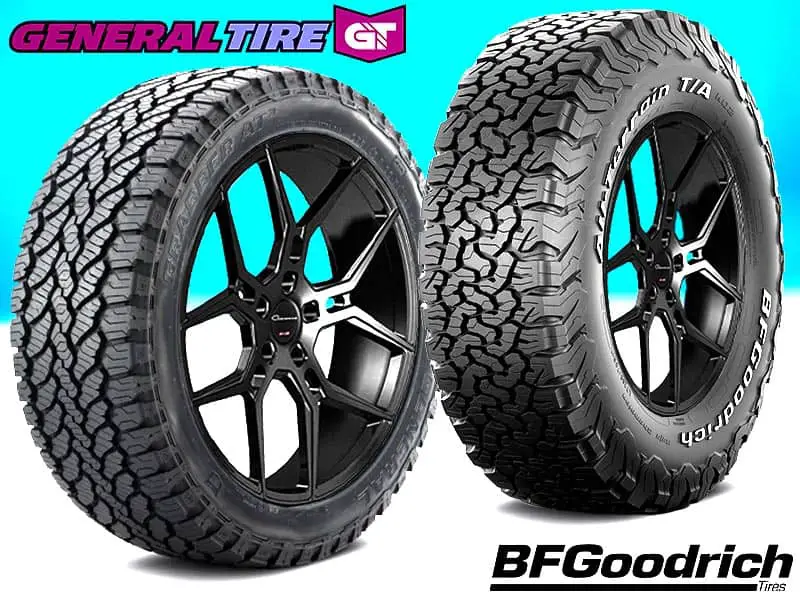 So you get a better on road performance with the Grabber AT3 here.
So, if you are mostly staying on road with tires, you should go with Grabber AT3, otherwise, KO2s are perfect for off road.
In other words, KO2 are the best of both worlds, but you get the best out of them by staying off road.
| | | |
| --- | --- | --- |
| | KO2 | Grabber AT3 |
| Average Weight | 55.3 lbs | 35 lbs |
| Average Tread Depth | 15/32″ | 10/32″ |
| Available sizes | 27.5 to 34.5″ | 15-22″ |
| Sidewall Construction | 3 ply | |
The average weight and tread depth was calculated by summing up all tire sizes.
Comparing BFG KO2 with General Grabber AT3
BF Goodrich KO2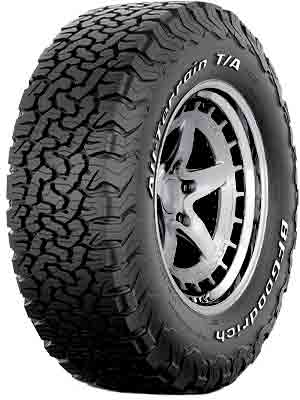 General Grabber AT3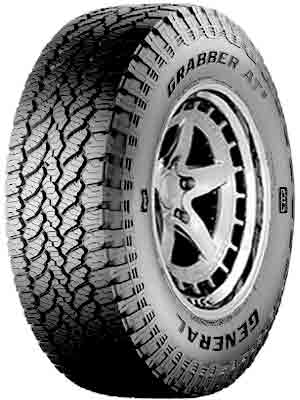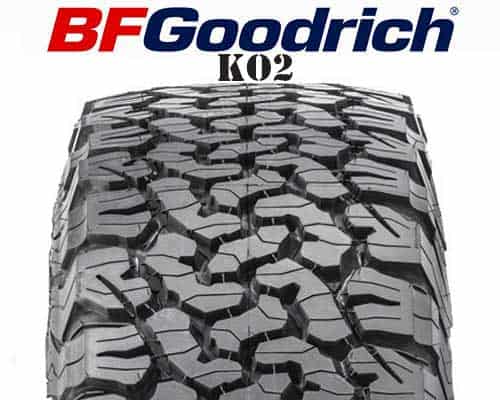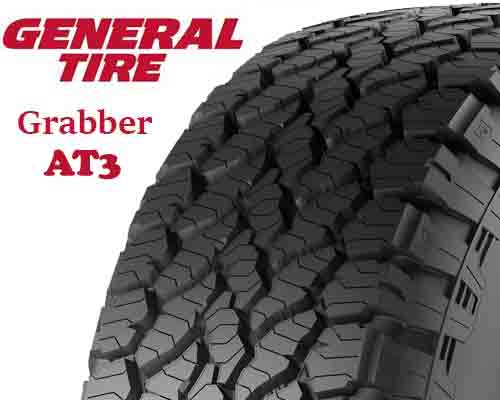 General Grabber AT3 tire comprises of closely placed tread block which increases the contact patch of the tire with the ground and hence it provides better on-road traction.
Narrow grooves mean more part of the tire will touch the ground so more force will be required to roll the tire on the surface therefore its rolling resistance is very high.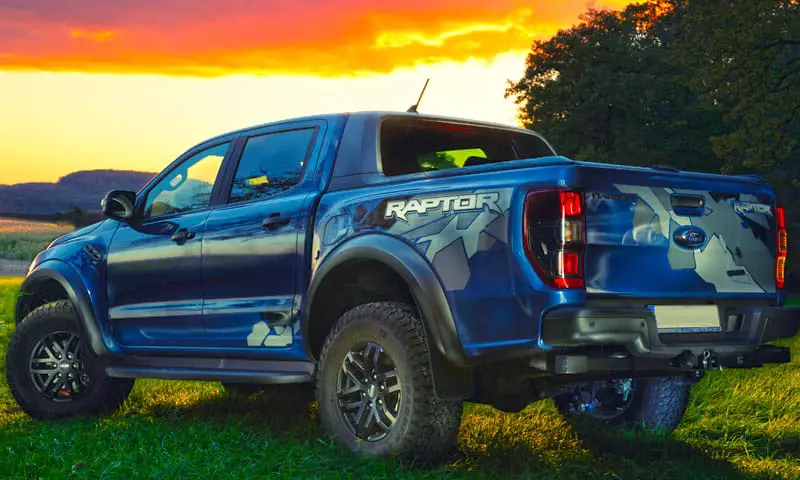 Due to the presence of narrow grooves, the tire does not cling inside deep mud as it lacks the ability to throw the mud particles backwards.
BFGoodrich KO2 (like the Goodyear DuraTrac) has a very aggressive design with a symmetrical tread block pattern.
Due to the high void ratio, it has a high ability to pass water as well as it also performs well in mud and snowy terrain.
The presence of wider grooves aids them to perform well in soft snow and mud by throwing them backwards.
Wider grooves help the tire to avoid hydroplaning to provide better-wet traction.
BFG KO2 also has wider stone ejectors as compared to Grabber AT3 to avoid stones getting stuck inside the grooves, this feature helps them to perform well in rocky terrain.
BTW, KO2 looks exactly like the other memeber of Grabber, the General Grabber ATX.
On-Road Traction Comparison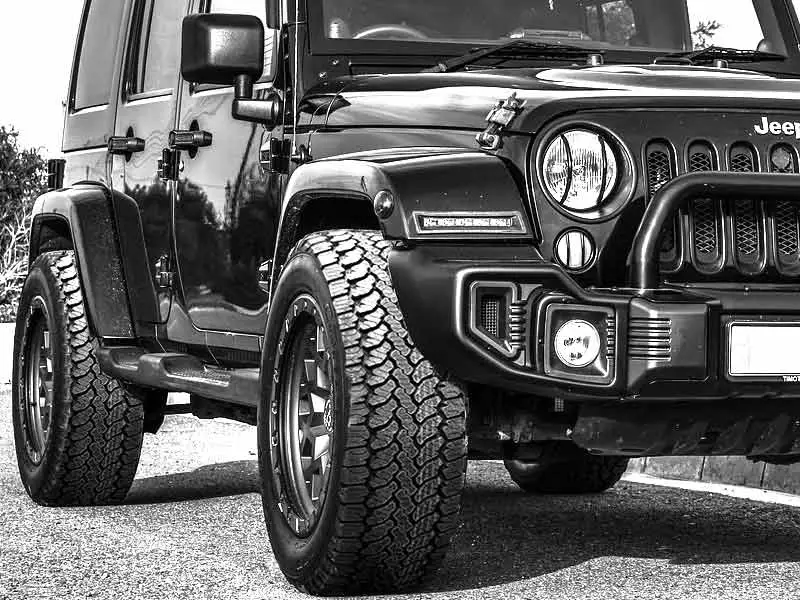 The presence of symmetrical narrower grooves in Grabber AT3 allows more tread blocks to contact the ground therefore its on-road traction is very good especially in dry conditions.
Grabber AT3 also performs very well in wet conditions due to the presence of deeper grooves as well as greater number of sipes allowing water to move out of the tread, therefore, avoiding hydroplaning.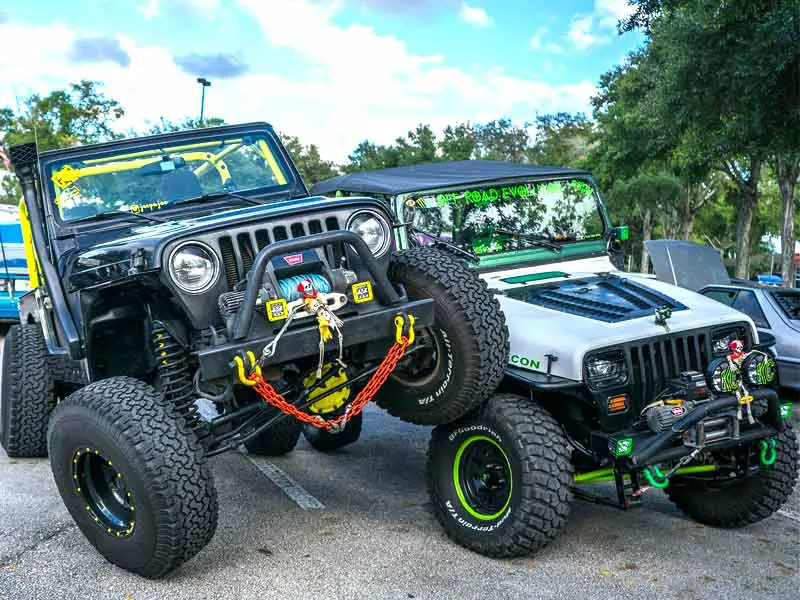 Comparatively KO2 consists of wider grooves decreasing the contact patch between tread block and the ground.
Therefore, its on-road traction in the dry condition is low as compared to General Grabber AT3.
But they perform extremely well in wet conditions due to the presence of wider grooves allowing more water to wipe out of the tire as compared to Grabber AT3 which has narrow grooves.
PS. A better pick for on road would be a hybrid tire, like the Nitto Ridge Grappler.
Traction of these tires on Muddy Terrains: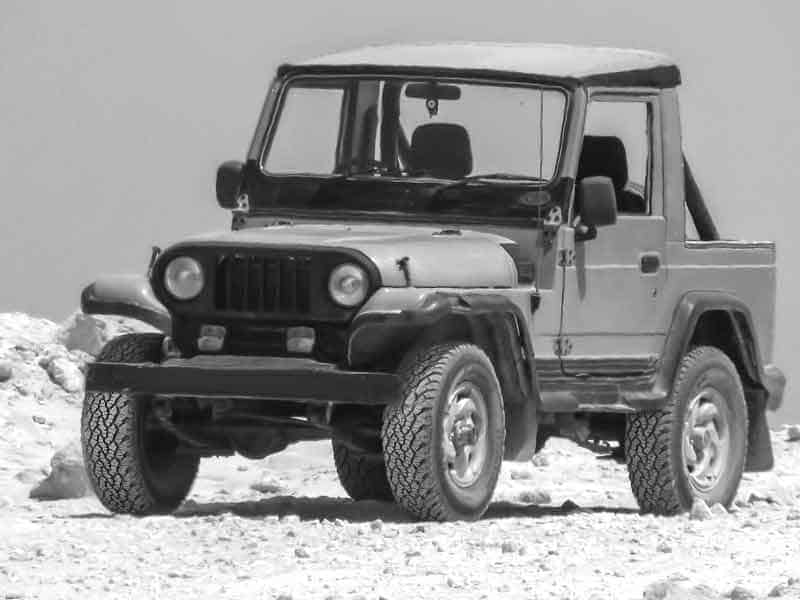 The performance of tires in mud is characterized by grooves.
Wider the grooves more it performs well in the muddy environment and vice versa.
Since the Grabber AT3 tire has narrower grooves its performance in mud terrain will be lower in comparison to KO2.
There are little gaps between tread blocks making the tire lose grip.
The mud eventually will stick in grooves and the tire will not be able to efficiently throw the mud in the backward direction making it difficult to move forward.
On the other hand, BFG KO2 has comparatively wider grooves it will perform better in muddy conditions.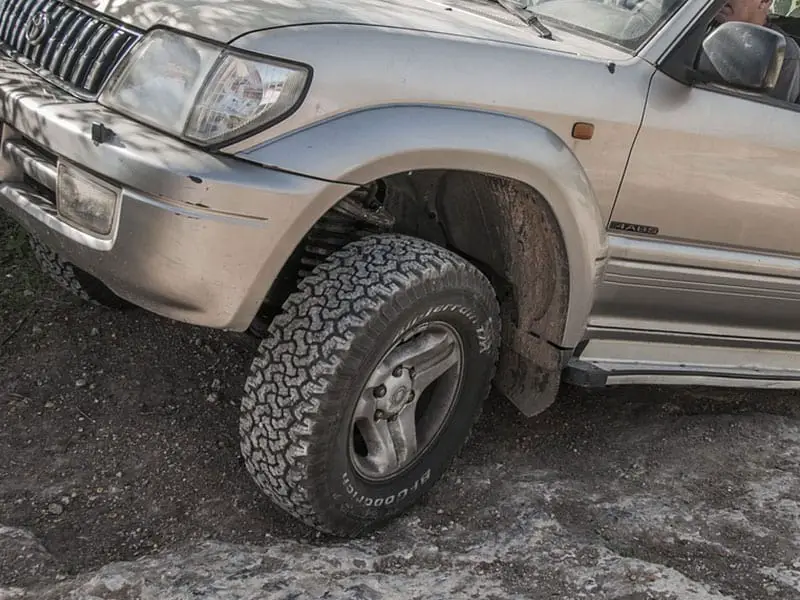 The wider grooves help to throw the mud which is stuck between the tread blocks, in the backward direction thus allowing the tire to perform efficiently.
Therefore, the performance of KO2 is better in muddy conditions owing to its wide grooves.
Performance of these tires on snow:
The traction in the snow is also characterized by the size of grooves.
Wider grooves will perform better in snowy conditions.
Grabber AT3 does not perform well in soft snow as its narrow grooves in comparison to KO2 do not processes efficient self-cleaning abilities.
The narrower grooves will not work efficiently in throwing the snow in backward direction and the tire will face difficulty in moving forward in soft snow.
BFG KO2 tires generally perform well in snowy conditions due to the presence of wider grooves compare to Grabber AT3, allowing more grip of the tire with the ground but lack traction in icy conditions.
The wider grooves will help the tire to move forward by throwing snow backward and hence provide more grip.
But in the case of ice, it is not recommended because of lower contact patch and shallow sipes.
Traction on Rocky Terrain
The presence of narrower grooves in the Grabber AT3 tire does not allow good grip in rocky conditions.
Small stone ejectors are present in these tires and stone / pebbles get stuck between the grooves. Therefore, it is not preferable to use this tire in such conditions.
In comparison, wider grooves are present in BFG KO2 tires which allow them to grip well in a rocky terrain.
The large and more prominent stone ejectors allow the tire to emit any stone or pebbles from getting stuck into the grooves, improving its handling.
Hence, KO2 will be better equipped to cope with this terrain as compared to the AT3 tire.
PS. A better pick for OFF ROAD would be Toyo Open Country AT3.
Drive Comfort Comparison
General Grabber AT3 has narrower grooves which allow them to perform well in on-road conditions.
Narrower grooves permit less air to get trapped between the grooves, so less noise is generated when traveling at high speed.
Fewer particles of the air collide with the walls of the tire thus producing less noise and making it more comfortable on-road.
BFG KO2 has wider grooves compared to Grabber AT2 which will allow more air to get trapped inside the them, thus generating more noise when traveling on road at high speed.
So, KO2 is less comfortable as compared to its counterpart in terms of on-road comfort.
Durability and Treadwear Comparison
Grabber AT3 has lower void ratio that leads to an increase in the contact patch therefore increasing the rolling resistance.
Higher rolling resistance means higher treadwear thus making it less durable.
Grabber AT3 tire consist of 'Duragen' technology which will give better rip resistance and enhance its mileage in off-road conditions as well.
Also, it has 'Comfort Balance' technology to provide a comfortable experience for on-road traction as well as improve its grip on rough conditions.
BFG KO2 on the other hand consists of wider grooves so it has less contact patch, decreasing its rolling resistance.
Lower rolling resistance implies lower treadwear of the tread blocks due to lesser contact with the surface, which will eventually lead to more durability of the KO2 tire as compared to the Grabber AT3 tire.
The tire comprises a high resistant compound for tread blocks to prolong its life and is then shaped into an aggressive, computer optimized interlinked pattern of tread block with a high void ratio to increase its durability for both on and off-road traction.
Is General Grabber a budget pick?
BF Goodrich KO2 tires are more expensive than General Grabber AT3 tires due to their better off-road experience as well as their high durability and built quality.
KO2 tires also have slightly better mileage than its counterpart.
AT3 tires are more focused on a better on-road experience for their users.
If one wants to have a better off-road experience, then he should go with a KO2 tire and for a comfier on-road experience one should opt for AT3 tire.
In the End:
Both tires are All-terrain.
AT3 has better on-road dry traction.
KO2 has better off-road traction in both mud and snowy terrains.
KO2 performance is better in rocky terrains.
AT3 is more comfortable as it counters noise more effectively.
KO2 has better overall durability and treadwear resistance.
KO2 tires are costlier than AT3 tires.
Compare BFG KO2 with other AT tires: