BFGoodrich is a reputable brand and, all of its outcomes are genuinely worth using. Both of these tires are intended for 4×4 and, each of them has extraordinary qualities.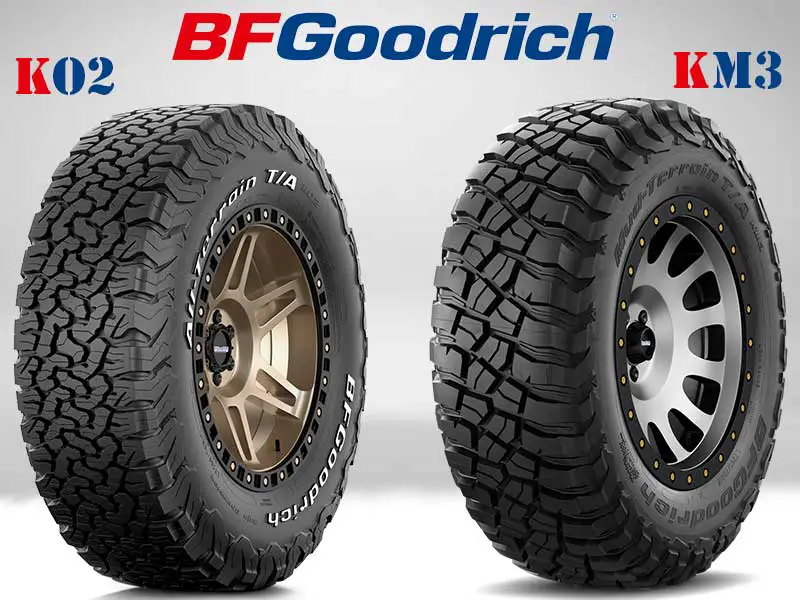 Comparing BFGoodrich KO2 And KM3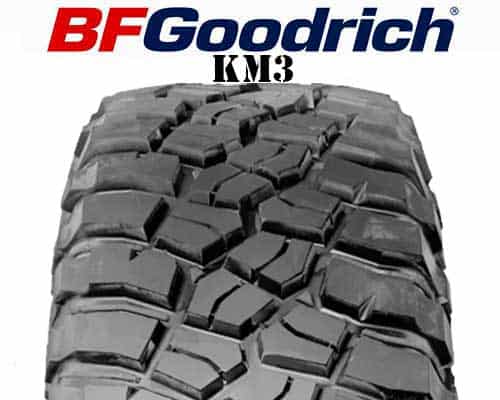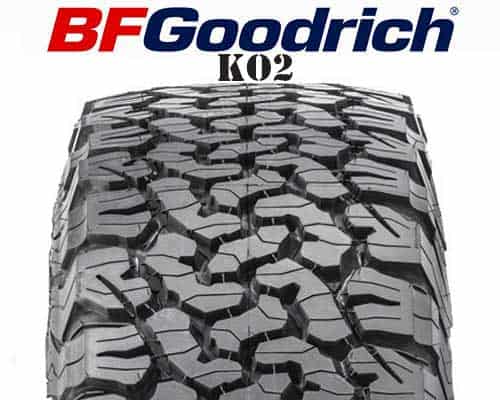 KM3 is a Mud-terrain tire, and KO2 is an All-Terrain tire. Mud-Terrain tires enable the vehicle to have a sturdy grip on the slippery area and cross the rocky, muddy and snowy grounds that means they are characteristically made for off-roading. In contrast, All-Terrain tires are formed for both highways and off-roading.
BFGoodrich tires have always been the customer's first and uppermost priority because of the features and strength they provide.
It is always tricky for consumers to decide which tire to buy, so for your assistance, we have brought you the comparison of the most solid and in-demand tires, BFGoodrich KO2 and BFGoodrich KM3.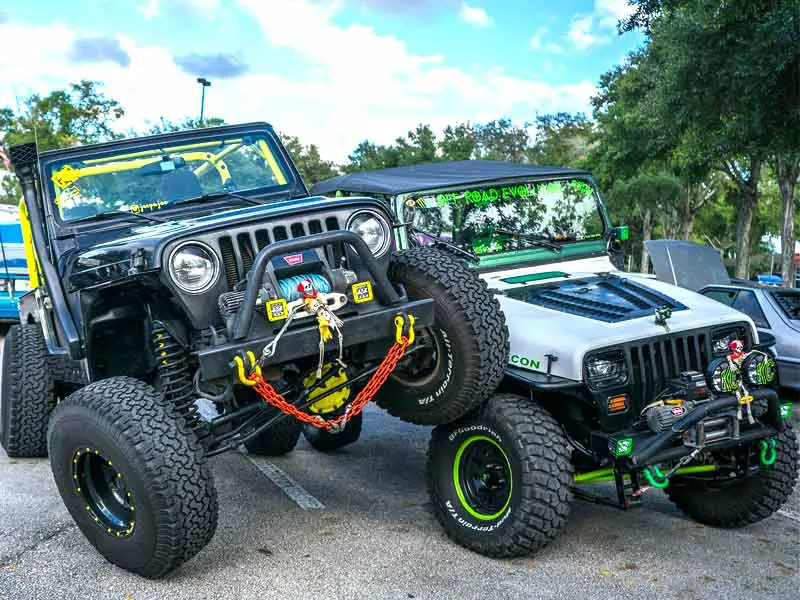 KO2 and KM3 have many vital distinctions that make them different from each other. KO2 is an all-terrain tire that means it is designed to be used on all kinds of grounds. Its unique configuration enables it to provide high performance on highways as well as rocky/muddy tracks.
Bf Goodrich Mud-Terrain T/A KM3 comes with Terrain-Attack Tread Design which has colossal tread blocks. Looking at the aggressive tread pattern, as there is more gap between these blocks because of sipes and grooves, the less tire's surface area is in touch with the road. Eventually, a little grip is ideal for moving the thick mud around the tracks and optimal for off-road.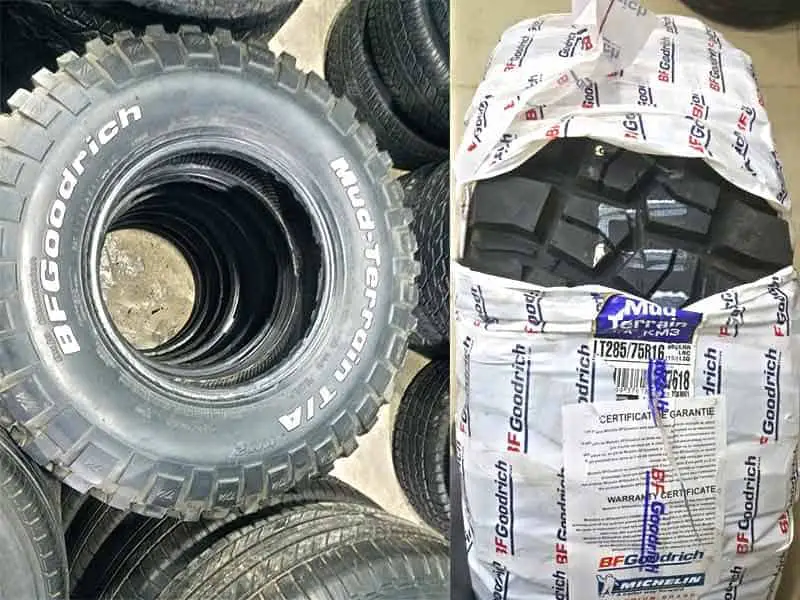 Whereas if we speak about Bf Goodrich All-Terrain T/A KO2(right), it has smaller voids between those tread blocks due to its closer tread pattern, which gives  KO2 an edge over KM3 in case of on-road performance. As a closer tread pattern ramification, the KO2 tire can produce less noise than the KM3.
KO2 is not an ultimate option for wet surfaces, as there are miniature sipes (to wipe the water away) or grooves (to evacuate water out). Compared to
KM3, KO2 tire is preferable for pavement.
Needless to say, if required, KO2 also performs well off-road, although it doesn't get nearly as superior as KM3.
On-Road Traction:
Dry performance: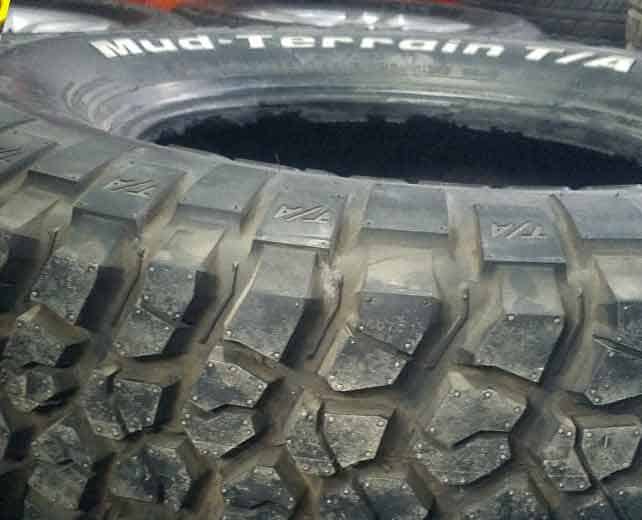 There's an entire switch of roles in case of dry/on-road performance. As expected, the KO2 provides better grip over wet pavements as well as dry roads than KM3 because the number of grooves on them is comparatively less, so they have more surface area in contact with the road giving them the maximum grip on a dry road. This factor helps them in braking quickly too. (Braking distance measures the road grip).
While considering the very fact that it's fictional for cross-country performance, the KM3's ratings might disagree. However, KM3 has massive tread blocks, it's a soft tire and feels depressed, yielding bounty expertise whereas cornering. Moreover, KO2 is superior to KM3 to corner owing tiny grooves thanks to the more extensive area reference to the tire that keeps the vehicle stable.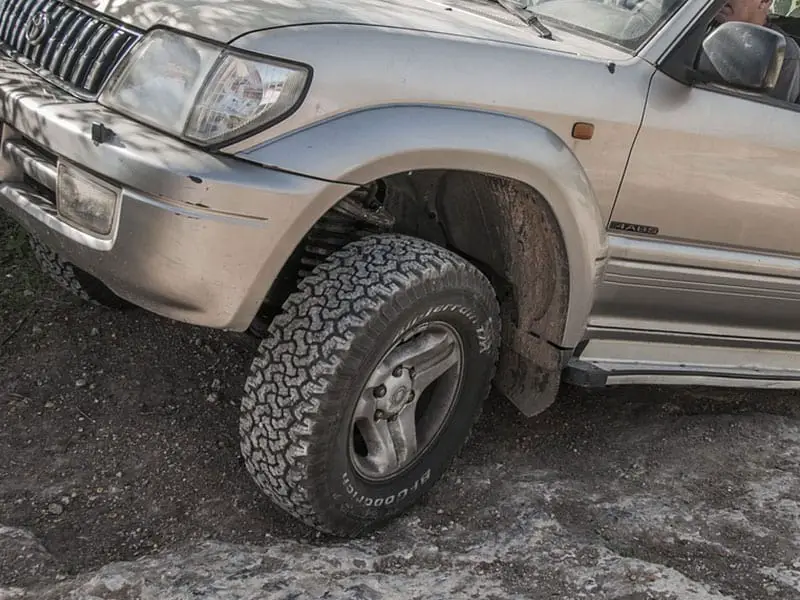 Considering both tires' aggressive tread patterns with large tread blocks, it is a phenomenal accomplishment that each offers such promising cornering steadiness and steering reaction. In simple words, both tires are outstanding choices for driving in normal dry conditions, but KO2 is taking the lead over here.
Wet performance:
When it comes to city/highway driving, using a tire specifically designed for off-road makes a huge difference. After testing, we concluded that the hydroplaning resistance of KO2 is far superior to KM3.
The reason is correctly justified because of grooves on the KO2 tires, so water fills up those gaps in the tires and the control of the car is not lost. This thing ultimately gives an upper hand to KO2, subject to wet traction. As hydroplaning is strictly an on-road attribute, KM3, a mud tire, doesn't provide as much outstanding wet traction under on-road conditions as compared to KO2.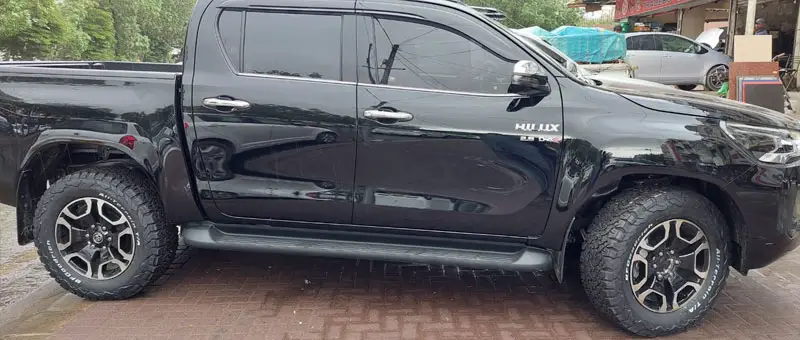 So, in a nutshell, KO2 tire is sound to give secure handling to your light trucks, SUV, jeep if you reside in an area where rainfall is frequent.
Off-Road Traction:
While driving with KO2, you will get a seamless experience with complete control on steering, the joy of smooth acceleration, and, most importantly, negotiating corners. The KM3 demonstrates almost perfect effects on all types of terrain, which should come as no wonder since it is custom-designed for this purpose. In mud and snow, Traction-Armor Sidewall Sculpture elevates traction capabilities through a notched shoulder design. It comes with Krawl-Tek Compound to enhance motility on rock and smooth surfaces. One of the most prominent upgrades made to KM3 was constructing dense grooves, Mud-Phobic Bars to evacuate compacted mud for continued traction treads to assume a softer feel to reproduce a lesser inflated tire.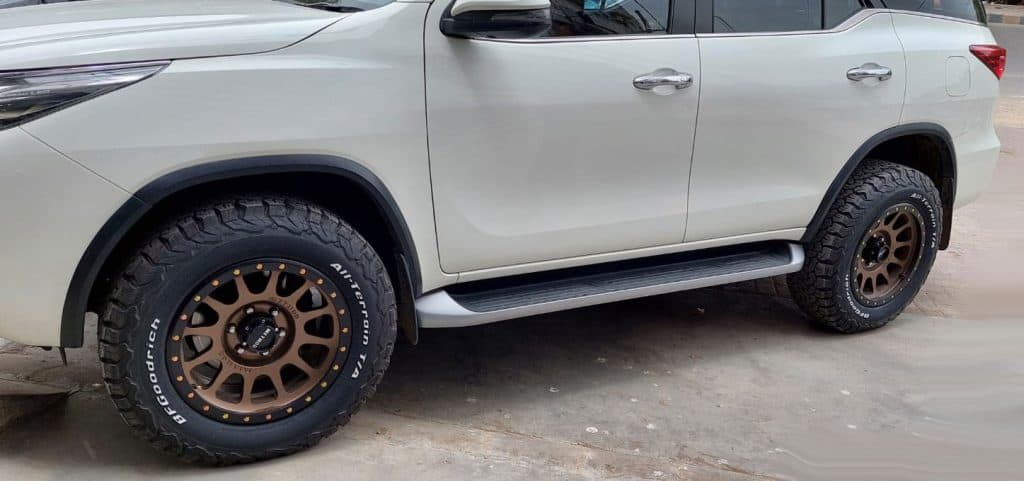 On the other hand, KO2 tires have a small scale of dense grooves, a minus for mud-evacuation and eliminating any other material that could get trapped in between and consequently minimize traction. However, these tires fulfill the industry's intense snow service demand, to the extent that it appears with the three-peak mountain snowflake (3PMSF) symbol, making it suitable for snow and ice.
The KM3 gets the lead in this category due to its unique feature, enabling this tire to succeed in sandy and slit terrain. However, it is indisputable that KO2's ratings are above its rival, especially regarding traction on ice. So overall, KM3 is worth it to its fascinating advancements, allowing experiencing sleek driving than KO2 tires.
Comfort Comparison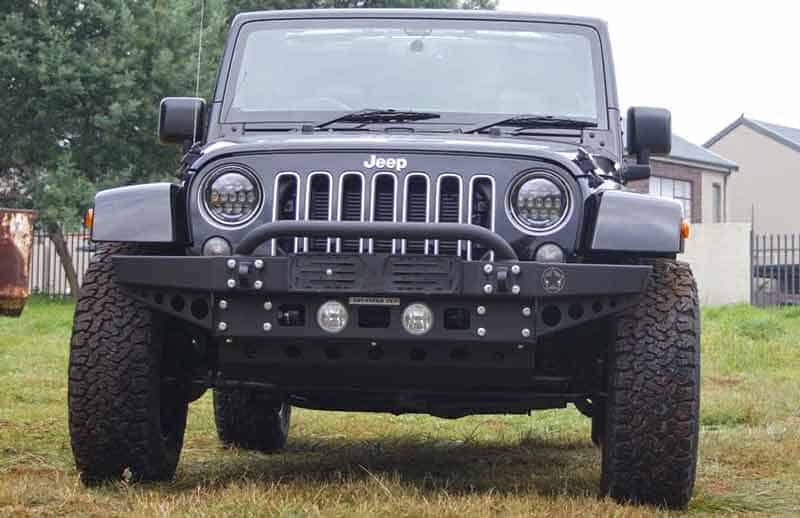 It has been noticed that tire companies do not pay attention to comfort during manufacturing A/T or M/T tires because they are made to move upon harsh and rigid grounds. BFGoodrich has given particular attention to the comfort and relaxation of its customers. For this purpose, KM3 treads are designed uniquely. The massive size grooves in between provide a softer feel, just like a lesser inflated tire.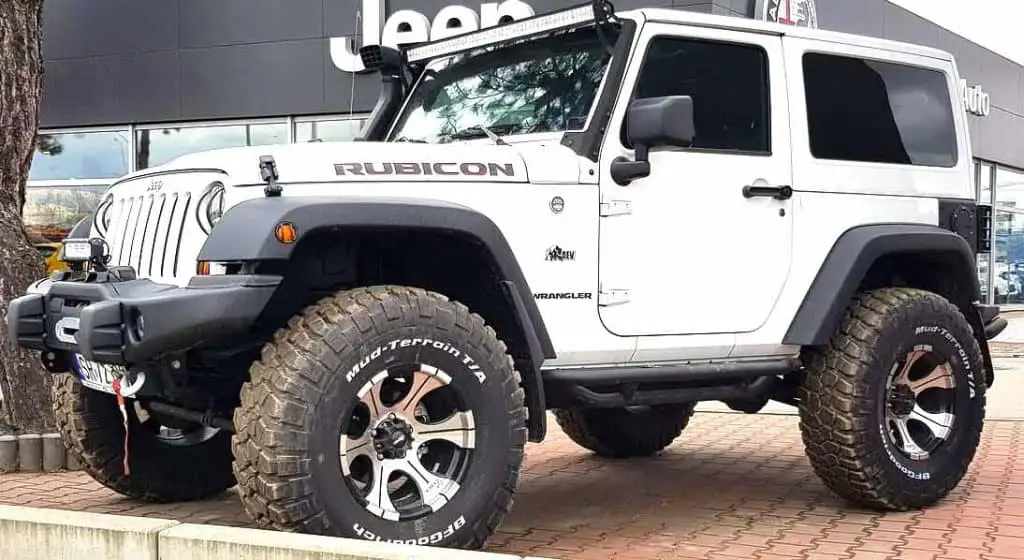 BFGoodrich uses computer optimization to feature the interlocking tread design. So as BFGoodrich also manufactures KO2, it also provides high-grade riding quality. KM3 is better than KO2 in terms of comfort levels as KO2 has a very close pattern with few gaps, so it feels harder due to friction and less bounce rate.
Treadwear and Durability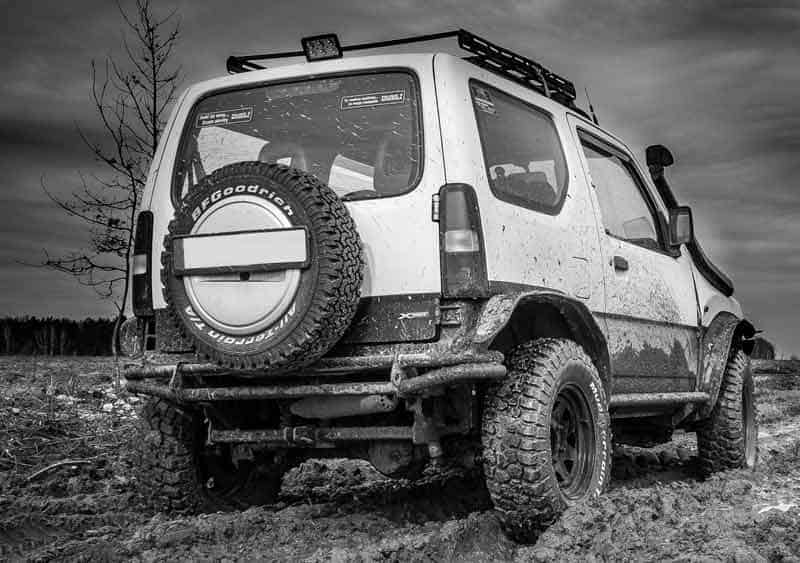 Top-notch material and technology are used in the production of KO2 tires. Cord-Gard tech and tread rubber are adequately used and placed on the right points to make the tire's performance more efficient. The combination of all these elements makes KO2 a perfect durable tire. After using KO2 for thousands of miles, you will notice that the tread life remains, and they haven't gotten much older and worn up.
The KM3 tire has been composed of thick material, especially the sidewalls, as rough terrains can damage the tires earlier. A stiff and dynamic sidewall and shoulder also prevent the tire from being punctured easily. Its trims are made softer and tend to wear off quickly, limiting the use of the tire in wet areas if you plan to keep them for a long while. So this proves that KO2 is more durable than KM3.
Noise Level
The fewer spaces in the pattern are why KO2 makes less noise on highways and provides excellent road grip and stability. Like all other tires, KM3 also has some setbacks. One of the biggest cons of this tire is that it makes too much noise on the roads due to its aggressive block treads. While off-roading, you won't feel the noise much due to uneven grounds, but it is considerably high on the highway.
Differences in Looks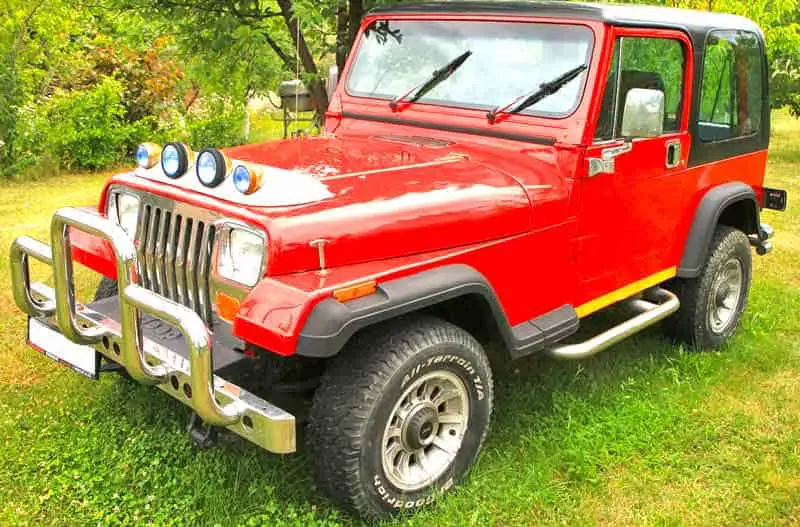 KO2 design is remarkable, and the dark black colour will seek everyone's attention on the road. KM3 is highly appealing as well. Compared with KO2, experts and people say that KM3 is more attractive because of its striking look and stylish design.
Customer Evaluation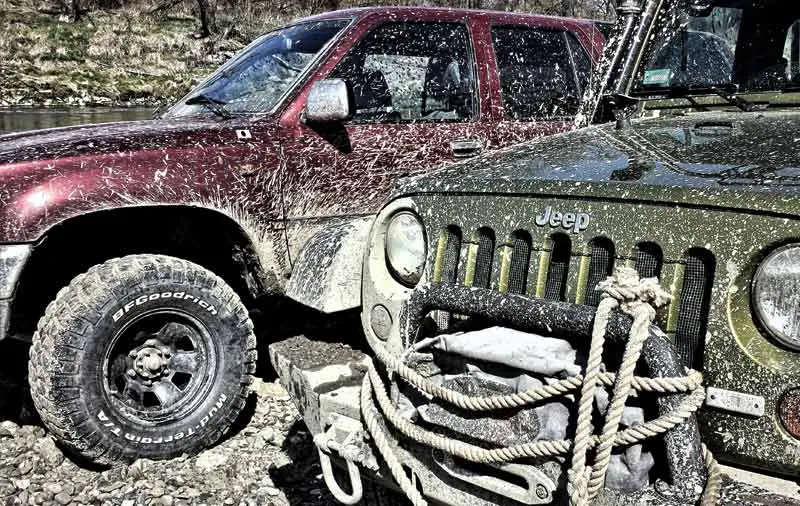 People have different experiences after using KO2, but almost everyone is satisfied and recommends others to buy this tire.
After driving 30000 miles, the tire is still in good condition, and it seems that it doesn't need to be changed for the next few years. Very few customers complained of KO2 being torn off after just 15000 miles, but the weather condition in that particular area might not be suitable. When consistently used on wet grounds, you cannot expect your tire to last longer than 20,000 miles.
I must say that KM3 is the boss of all tires. It is because it's the only one that has satisfied 99 percent of drivers and has no complaints.
Customers tell that they have been using this tire on every hardest possible landscape, and no field can defeat this tire. KM3 has been champion in land grip and has the most robust material, consequently significantly lower puncture rate. People have reported that using KM3 crossed the landscapes that they could not pass utilizing other competitive tires. KM3 has the most excellent rating ever in Mud-Terrain tires.
Comparing Price
If we only talk about off-roading, KM3 has the edge over KO2, and we consider KM3 the best choice.
The KO2 has a very long lifespan of up to 50,000 miles, while KM3 tires will be replaced after 35-40,000 miles.
Overall Thoughts
OK, now let me give you a summary.
In terms of traction, KO2 is better on dry roads and snowy areas, while KM3 is boss at off-roading.
KM3 will always provide you with more control and comfort than KO2.
KO2 tires produce significantly less sound compared to KM3.
Both of these tires are durable, though we can say KO2 is a bit more than KM3 as it also comes with a 50,000 miles warranty.